12 Best third-party SEO tools for your website
Before, starting the list and details of third-party SEO tools we first need to understand, why we need SEO in the first place for Websites? Is it really necessary to use those tools for your websites? And how will they help to optimize your website?
Why do we need SEO?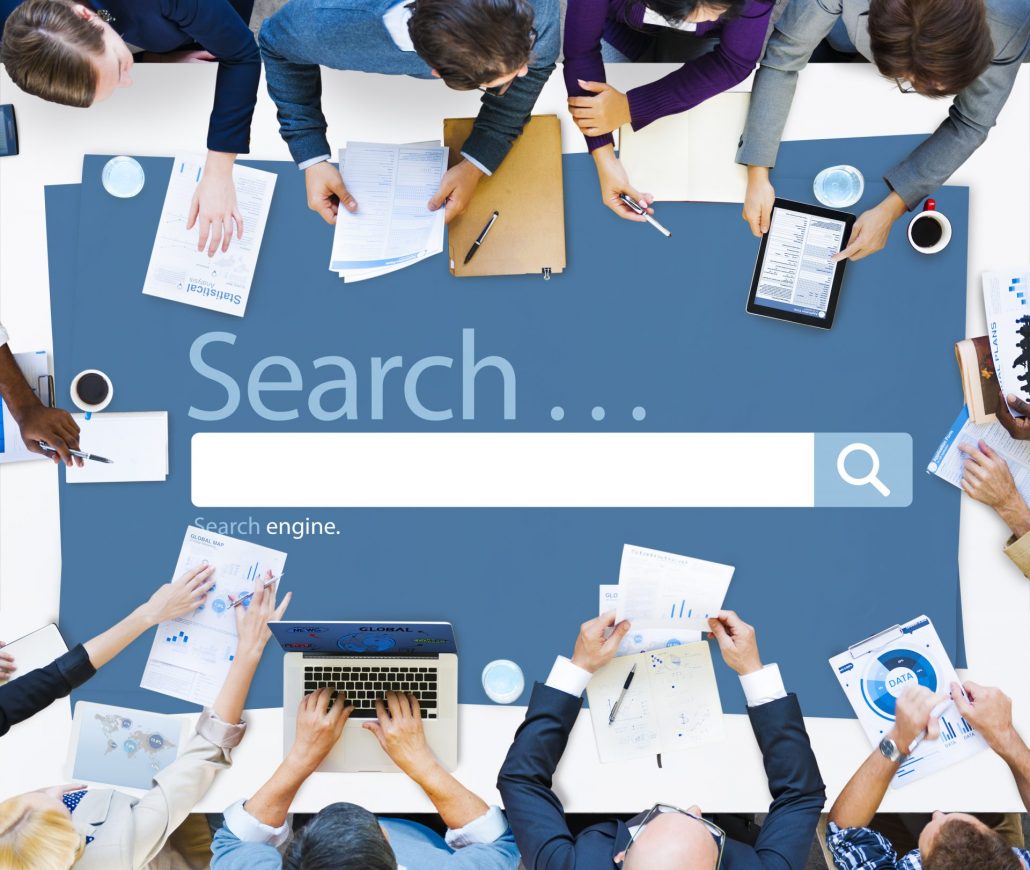 We need SEO because it is an intentional, data-driven approach to increasing the quality of your business's digital marketing and the visibility your business receives. The benefits of SEO can only help your business, making it worth the time spent researching. SEO takes a lot of deliberate analysis.
SEO is the Best Way to Understand the Voice of the Consumer. User experience has become every marketer's number one priority. Everyone wants better organic rankings and maximum visibility.
However, few realize that optimal user experience is a big part of getting there and most importantly SEO is Relatively Cheap and Very Cost-Effective.
Is it really necessary to use SEO tools for your websites?
SEO tools are definitely useful and necessary for any kind of website, having access to accurate, reliable, easy-to-use SEO tools will only make your SEO strategy stronger.
You'll gain invaluable insights into not only how your site is performing, but also what your competitors are doing in their SEO efforts.
You can speed up the SEO process – machines are better and faster at collecting and processing information than we, people.
You can also get inspiration and more ideas. A new tool usually offers a new way to look at the analysis I used to perform for years by providing some additional information or spotting new patterns.
How will these SEO tools help you to optimize your websites?
With the right tools, you can efficiently identify long-tail keywords, analyze the competition, and make an informed decision on whether to tackle a particular keyword or not.
It helps create a better visitor experience
Compatible with any kind of websites
And saves time and Money on Manual SEO Audits
Now let me introduce the list of some amazing SEO tools for any type of website, that will definitely help you grow your website.
Must-have third-party SEO tools for Websites
1. Ahrefs:

Ahrefs is considered to be an all-in-one SEO analysis tool for any type of blogger, marketer, or business. You can this tool for keyword research, competition analysis, backlink research, SEO audit, monitoring keyword rankings, and more.
It also shows you an overview of your search engine rankings. You can see your visibility percentage, average position, traffic, SERP features, and changes in position.
You can add up to 10 competitors in the Ahrefs Rank Tracker tool and compare them with your website.
By using this SEO tool you can find the most linked content within your niche, check and fix broken links on your website, and get an overview of your best-performing pages (so you can see what information is drawing in the visitors).
Ahrefs in a nutshell,
Detailed organic search reports.
Backlink research so you can see where people are linking to your site from across the web.
Shows you your top keywords and where they're positioned on the SERP.
Let you check out competing pages so you can optimize better.
Tons of options for content and keyword research.
You can do a seven-day trial for $7, but the lite version of the application starts at $99 per month.
2. Majestic SEO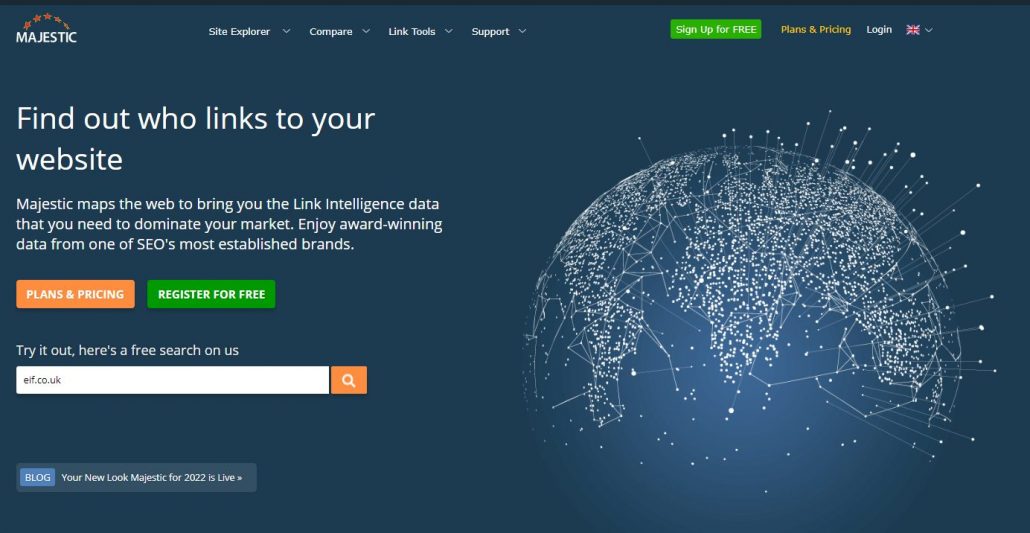 Majestic is home to Trust flow, Citation flow, Visibility flow, Topical trust flow, Flow metric scores, Keyword generator, External Backlinks, Referring Domains, Referring IP Addresses, Crawled URLs, Indexed URLs, etc., so as we can see it's all about backlinks.
Which also states that it is 100% focused on the backlinks, and it isn't an all-in-one tool that does keyword research, SEO site audits, and on-page SEO analysis.
It has countless useful features like The Majestic Million which lets you see the ranking of the top million websites. The Site Explorer feature allows you to easily see a general overview of your site and the number of backlinks you have.
It also works as an SEO keyword tool to find the best keywords to target while also having features geared to site comparisons and tracking your rank.
Majestic synthesizes all of this information to provide all sorts of insights for helping you understand and improve your internet search positioning. The sheer size of the Majestic database behind this software translates to better results than most backlink checking tools.
Features:
The plan price starts at $49 for the lite version to $399 for the premium version monthly.
3. Moz Pro SEO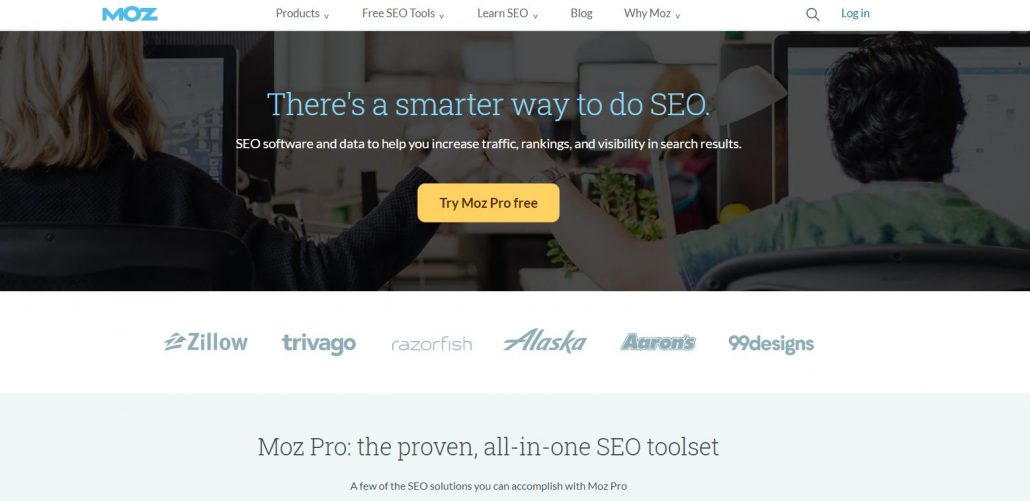 Moz Pro delivers a comprehensive suite of SEO tools for small businesses that want to manage their organic search within one interface. Some Moz Pro tools allow limited free use, so freelancers will find a lot to like here too.
Moz Pro excels at taking the complexity of the SEO landscape and serving it up in a digestible manner for a broad audience.
The main Moz Pro interface is clean and simple to navigate. It can be disjointed in other places, with tools such as Open Site Explorer offering a different user experience despite still being within the Moz Pro suite.
The Moz SEO toolbar is a standard download for any new initiate to the world of organic search.
Moz tools:
The cheapest pricing of Moz pro starts at $99/month for the premium plan which is $599/month.
4. SEMrush SEO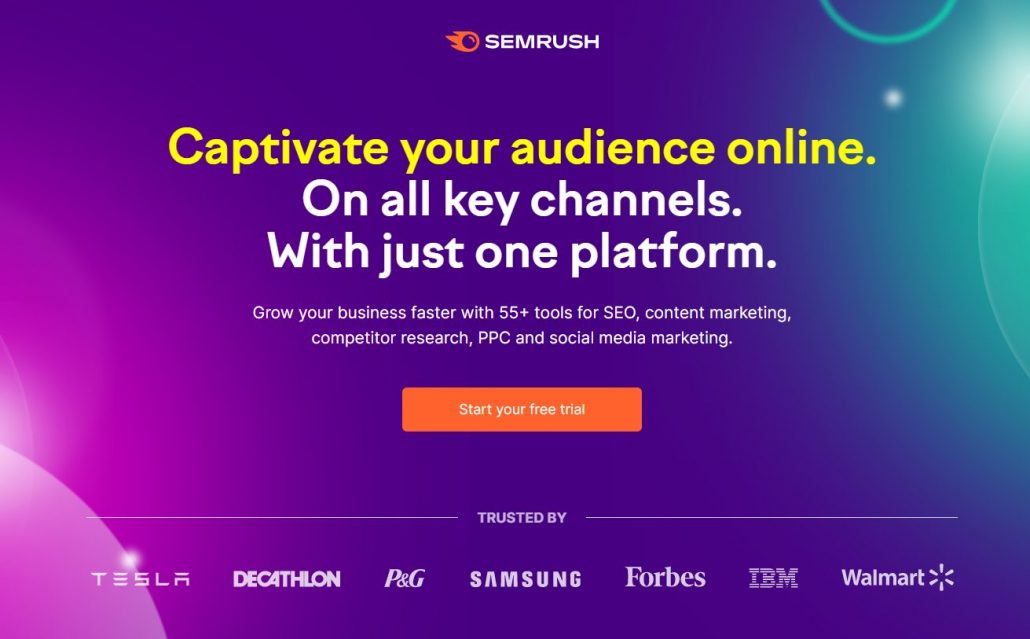 It is a strong SEO tool that's wildly popular with SEO professionals. SEMrush is the best rank tracker tool for monitoring your keyword rankings.
SEMrush gives you an overall landscape of your rankings by showing you how many search terms are in the top 3, 10, 20, and 100. You can even see your ranking distributions over time and not only that you can also see your competitor's keyword.
SEMrush SEO Writing Assistant tool helps you improve your website content to beat the top 10 results for your focus keyword. You can use SEMrush to conduct market research and competitive analyses on a website's closest competition on the SERPs.
Features:
Identify your organic search competitors
One clicks competitor overviews
Deep, specific keyword research
Find rankings for specific pages
View your competitor's backlink
Compare backlinks for 5 different domains
Even though you can use many cool features of SEMrush for free but the premium plan gives you more freedom which starts at $119.95.
5. SEOquake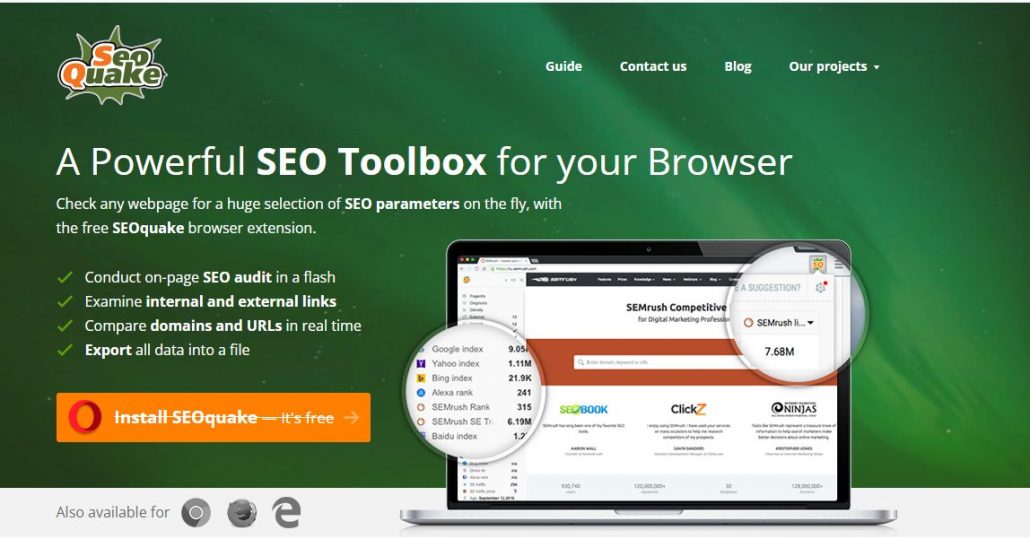 SEOquake was created by the same developers who made SEMrush. It is available as a browser add-on for Google Chrome, Mozilla Firefox, Opera, and Safari web browsers.
SEOquake is a free plugin for your browser that provides you with organic search data at the click of a button.
It provides SEO-related information for any website that includes page health, age, last updated, Alexa rank, and many other parameters. It is one of the most downloaded browser add-ons by SEO professionals.
Since it is free, it could be beneficial to take it for a test drive. There is an option for this plugin that allows you to show all these metrics directly in the SERPs (Search Engine Result Pages) so that you can compare all the top search results in the blink of an eye.
Features:
Review all major metrics in a heartbeat
Capable of running a complete SEO audit of a webpage, also including a check for mobile compatibility.
Uses a wide range of default parameters.
Gives a full report for internal/external links.
Check your social statistics for Google+ and Facebook.
It is a free SEO tool for the website so just install it and start exploring
6. Google search console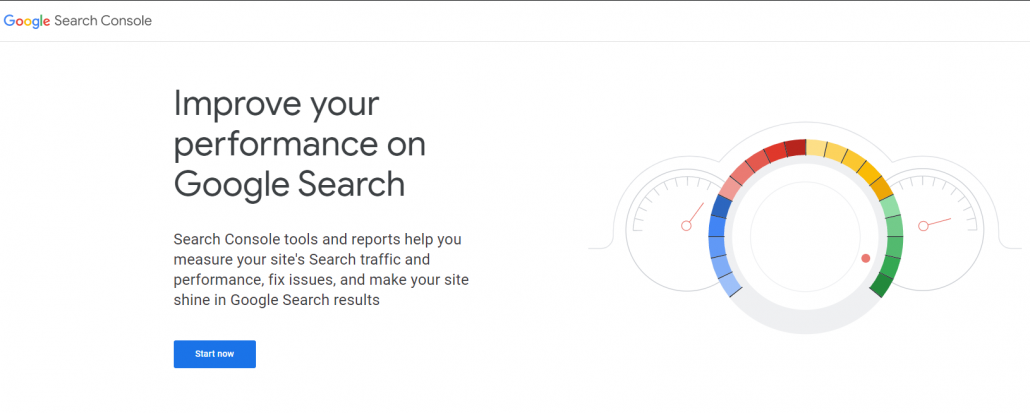 Google Search Console is a free service offered by Google that helps you monitor, maintain, and troubleshoot your site's presence in Google Search results.
Most importantly, it shows which keywords your website is ranking for, anchor texts, average position, impressions, and more. You can use this data to find keywords where you can easily rank higher by simply optimizing your content. You can also use this keyword data to come up with new blog post ideas.
Anyone with a website! From generalist to specialist, from newbie to advanced, Search Console can help you.
As an SEO checker tool, Search Console can help you understand how Google and its users view your website and allow you to optimize for better performance in Google search results.
Search Console offers tools and reports for the following actions:
Confirm that Google can find and crawl your site.
Submit a sitemap and new content for indexing.
Hide specific content from Google to prevent duplicate content.
Show you which sites link to your website.
View Google Search traffic data for your site: how often your site appears in Google Search, search queries show your site, how often searchers click through for those queries, and more.
Receive alerts when Google encounters indexing, spam, or other issues on your site.
Troubleshoot issues for AMP, mobile usability, and other Search features.
7. Google trends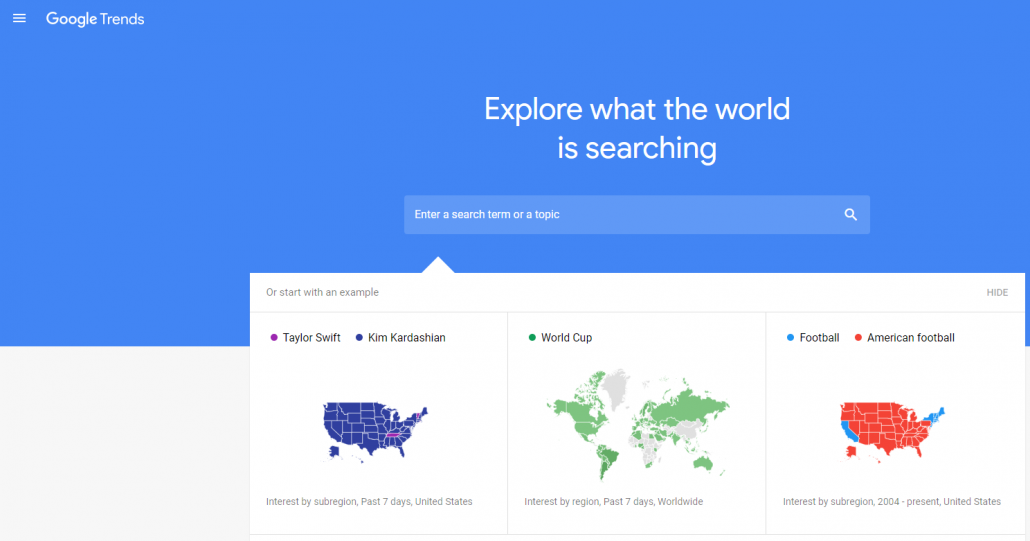 Google Trends is an online search tool that allows the user to see how often specific keywords, subjects, and phrases have been queried over a specific period.
It provides access to a largely unfiltered sample of actual search requests made to Google. It's anonymized (no one is personally identified), categorized (determining the topic for a search query), and aggregated (grouped together). This allows us to display interest in a particular topic from around the globe or down to city-level geography.
With Google Trends, you can see what people are searching for on Google, and how those searches change over time, by season, and by geographic location so you can get relevant insights into what your customers are researching online.
How to Use Google Trends for SEO
Get more Accurate data by comparing keyword
Compare Keywords by time for Audience Insights
Related topics and Queries
Short-term trends can bring massive traffic
Leverage keyword data by geography
Uncover search intents with categories
Google trend is a free online tool.
8. Ubersuggest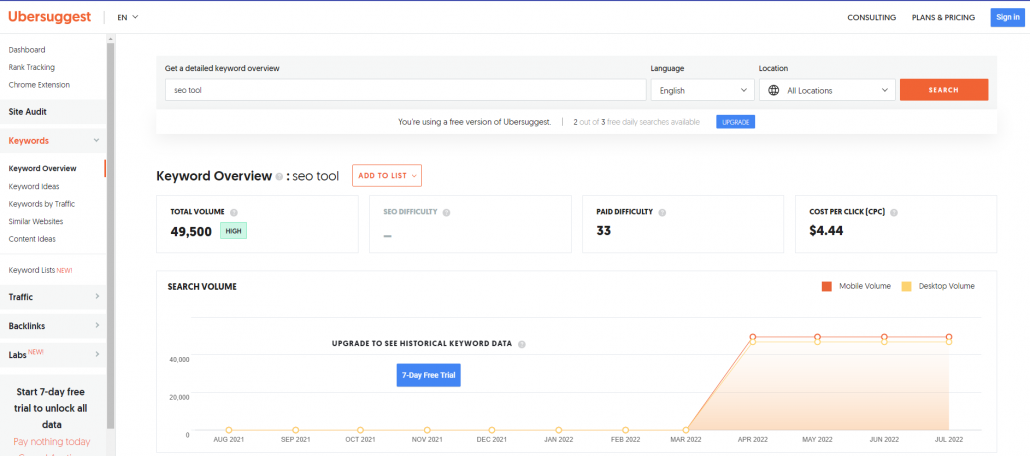 Ubersuggest developed by Neil Patel, is a great tool for analyzing which keywords to use and what websites to examine for ideas.
If you want your audience to find your website–whether it to your blog, e-commerce website, or for local services like lawn care–you must develop a strategy to help them find you.
That's where keyword research comes in.
You can also do an SEO audit of your site by clicking on-site audit.
Ubersuggest will give you a lot of helpful insights like:
The keywords you rank for
Where you get backlinks from
It's cheap, beautiful and it just works. Typing a domain in the traffic analyzer will display accurate numbers on the traffic they're getting and the keywords they're ranking for. And it can help you to check your competitor's keyword ranking, etc,
The Pro version of this SEO tool only costs 29$ a month.
9. Google Keyword Planner

This free tool is offered to Google's advertisers free and anyone can use it. Its main purpose is to show advertisers the keywords they can bid on for their advertising campaigns.
As a content marketer or blogger, you can use this data to find keywords with high search volume, high advertiser interest, and more importantly keywords where you can easily outrank all other sites.
This planner can help you target keywords that are related to your business. You can also research the reach of specific terms, and keep on top of changes in trends.
In addition, you'll be able to get bid estimates on keywords so you can plan your advertising budget.
There's no traffic analysis, backlink breakdown, or fully-fledged website reports. It does one job, and it does it very well. This can be a good thing or a bad thing, depending on what you require.
They're based on historical data and should function as a general guide, not a definitive statement of how much traffic you'll get from a particular keyword.
Using Google Keyword Planner, you can get information on how often people search for a keyword, its competition level, and other related keywords.
10. KWFinder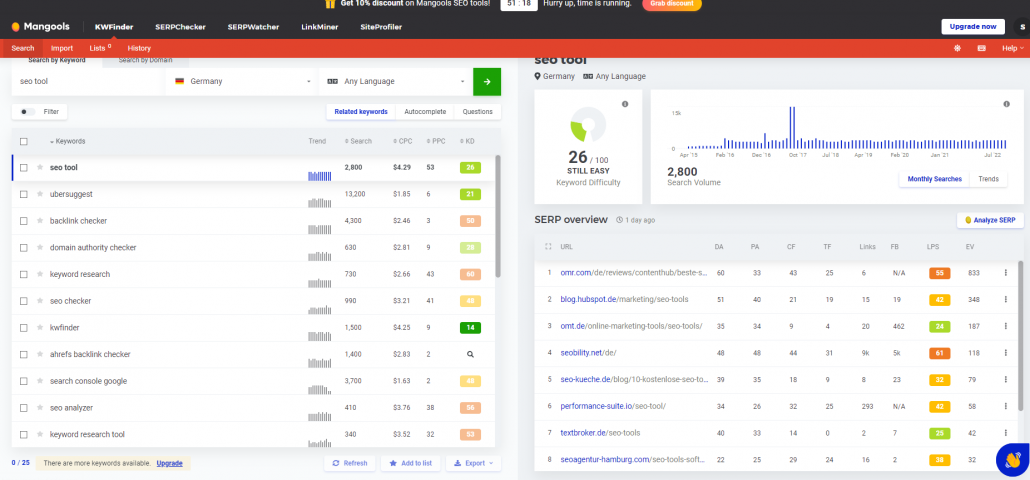 While KWFinder is Mangools' flagship product, the company has expanded its suite of SEO tools to include SERP Watcher (rank tracker), SERP Checker (Google competitor analyzer), and Link Miner (backlink analyzer), and Site Profiler (website analyzer).
The tool comes in a package with Mangools' other search applications for keyword rank tracking, backlink analysis, and SEO insights.
KWFinder has a pretty impressive interface that displays almost all of the necessary data on the main dashboard. You can view your search results on the left side (your list of keywords), and individual keyword data on the right (SEO difficulty score, search volume trend, first page SERP analysis).
Features:
Multiple seed keyword search option
KWFinder pricing ranges from $49 to $129 per month. Mangools offers 40% savings on annual plans.
11. Answer the public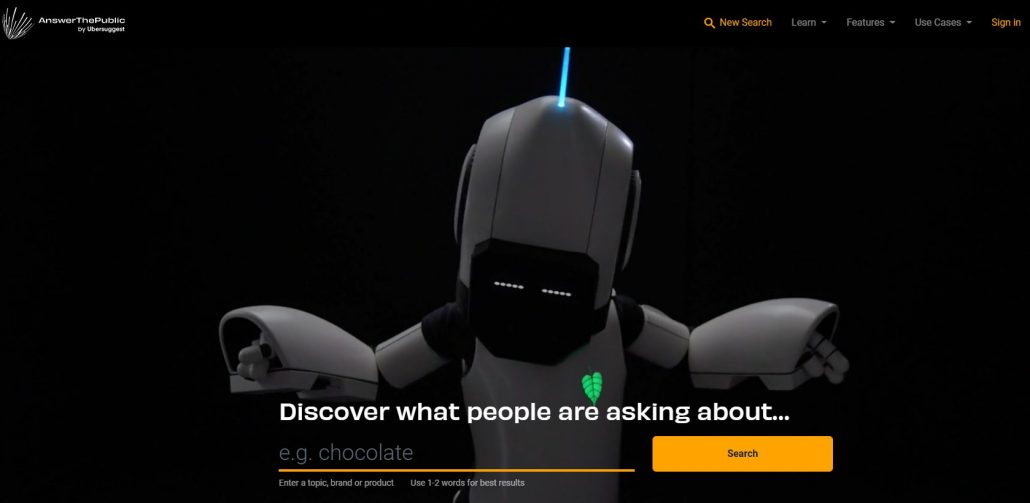 AnswerThePublic by Ubersuggest is a top tool for long-tail keyword suggestions because it generates common questions asked about your seed keyword (the keyword you input initially) on social media, blogs, and forums.
It is a freemium tool that can help you with content ideas and keyword research.
Features:
Excellent tool for keyword research and brainstorming new topic ideas
It provides you visualization form of data that is unique and easy to use
You can export your keyword data easily using CSV format
It offers a free plan (no credit card required). Although it has daily search limits it's not bad either for beginners!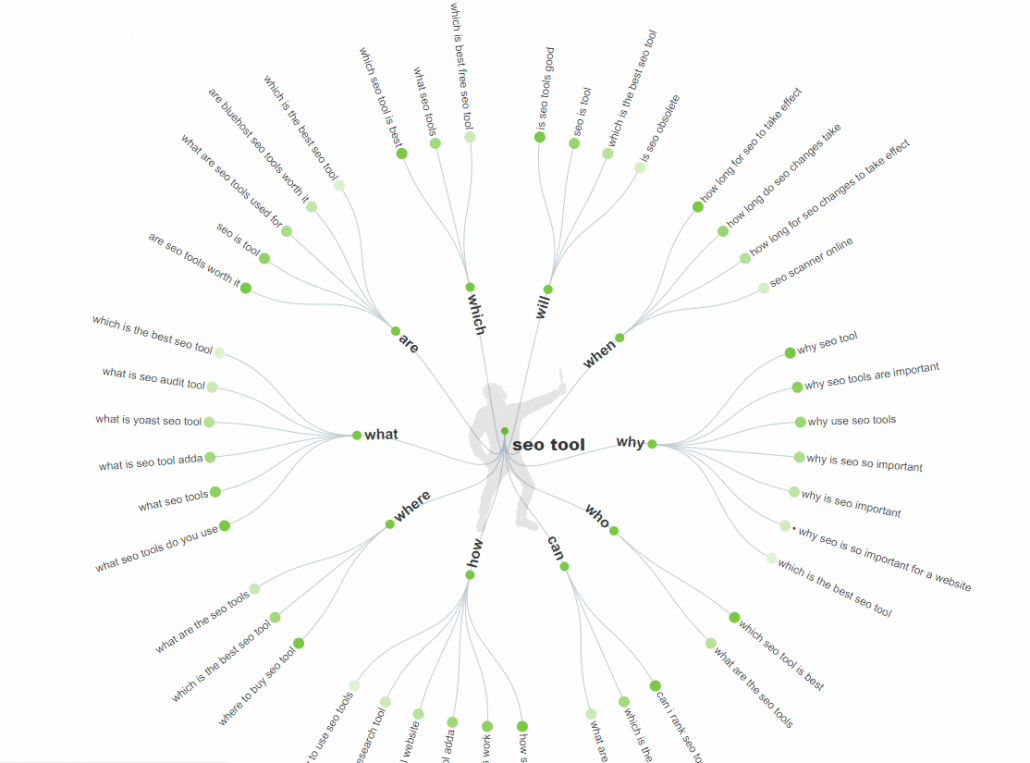 Dig deeper into the tool. The tool also gives you multiple forms of data including;
It is free and You can also perform unlimited searches using their Pro plan and which costs you $99 per month.
12. SE Ranking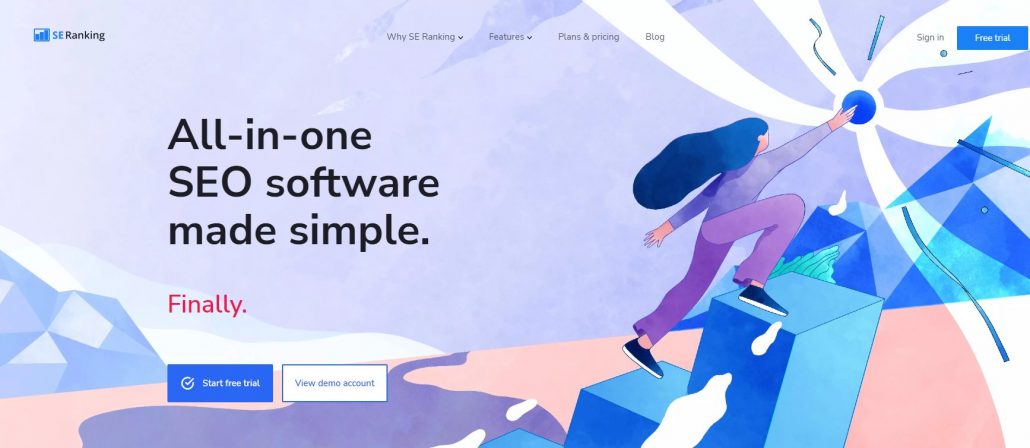 SE Ranking is another great tool to monitor SERPs for your business. It is very easy to use and helps you keep your SEO strategy on track.
This tool will help you understand all the factors that affect your traffic e.g. Google penalties, technical issues, Google algorithm updates, etc. Again, you'll be able to view the pages that had a hit and those that did not.
Also, the SE Ranking will help you to monitor your competition and discover competitor keyword overlaps. You can add up to 5 competitors for tracking and connect the tool to your Google Analytics and Google Search Console accounts.
Features:
It supports all major search engines namely, Google, Bing, Yahoo, YouTube, and Yandex.
SE Ranking analyzes and tracks Google's SERPS for both desktop and mobile devices.
It allows tracking in all locations. It narrows it down to country, city, and postal code.
SE Ranking is a completely white label and allows for keyword grouping or segmentation.
Along with rankings, it allows for Google Ads, Maps, and SERP features tracking.
The competitor tracking feature allows for a comparison of up to 5 competitors' reports against yours.
The collaborative feature provides for the creation of sub-accounts.
There is a 14-days trial period with no credit card required, then the pricing start from $31/month to $151/month.
Conclusion
There it is. Our thorough list of the must-have SEO WordPress plugins and tools. We hope this breakdown helped you pinpoint the right SEO plugins and tools for your website's needs. They give you insight that would otherwise take ages to generate.
The best SEO tools make it simpler and easier to ensure that your website is optimized for performance, as well as manage and monitor your search engine rankings.
However, it's a piece you have to pay special attention to if you want your website to get the traffic it deserves. After all, search engines don't care how much effort you put into your blog posts and content if they aren't optimized.
That's all we hope this article helped you find the best SEO third-party tool for your website.
https://inguide.in/wp-content/uploads/2021/02/inguide_logo_red_340_156-300x138.png
0
0
Rakhi
https://inguide.in/wp-content/uploads/2021/02/inguide_logo_red_340_156-300x138.png
Rakhi
2023-07-12 10:08:30
2023-07-12 10:08:34
12 Best third-party SEO tools for your website