Canva-Design logos, templates, videos, presentations & more
In today's digital age, visual content plays a crucial role in capturing attention and conveying messages effectively. Canva, a popular online graphic design platform, has revolutionized the way businesses and individuals approach content creation. It has become a popular choice for designing logos, banners, and more due to its user-friendly interface and wide range of features.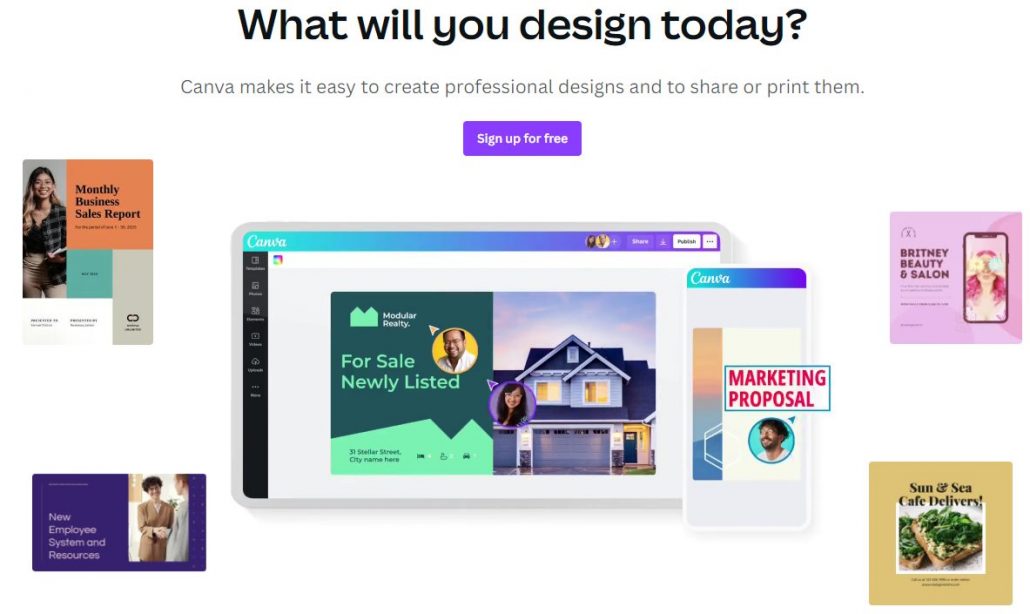 It is an intuitive and powerful design platform that simplifies the design process for users of all skill levels. It offers a wide range of features and tools that enable users to create stunning visual content effortlessly. Some key features of Canva include:
Template Library: With a wide range of professionally designed templates, it offers options for social media, presentations, posters, and more. Users can choose from these templates as a starting point and customize them to suit their brand or personal style.
Design Elements: It provides a rich collection of design elements, including icons, illustrations, shapes, and stock photos. These elements can be easily incorporated into designs, allowing users to enhance their visuals and convey their messages more effectively.
Drag-and-Drop Interface: Canva's user-friendly interface allows for seamless design creation. Users can effortlessly move and customize elements on the canvas, bypassing the necessity for intricate design software.
Text Editing Tools: It provides diverse text editing options, such as fonts, formatting tools, and pre-designed text styles. Users can customize their text to match their brand identity or design aesthetic.
# Logo Design with Canva
Logo design is an essential aspect of branding, and it offers a user-friendly platform to create stunning logos. Here's how you can utilize Canva for logo design:
A. Exploring the logo design templates and customization options:
Canva provides a vast library of logo design templates tailored to various industries and styles. You can browse through these templates to find inspiration and a starting point for your logo design. The templates can be customized with different fonts, colors, icons, and shapes to match your brand identity and vision.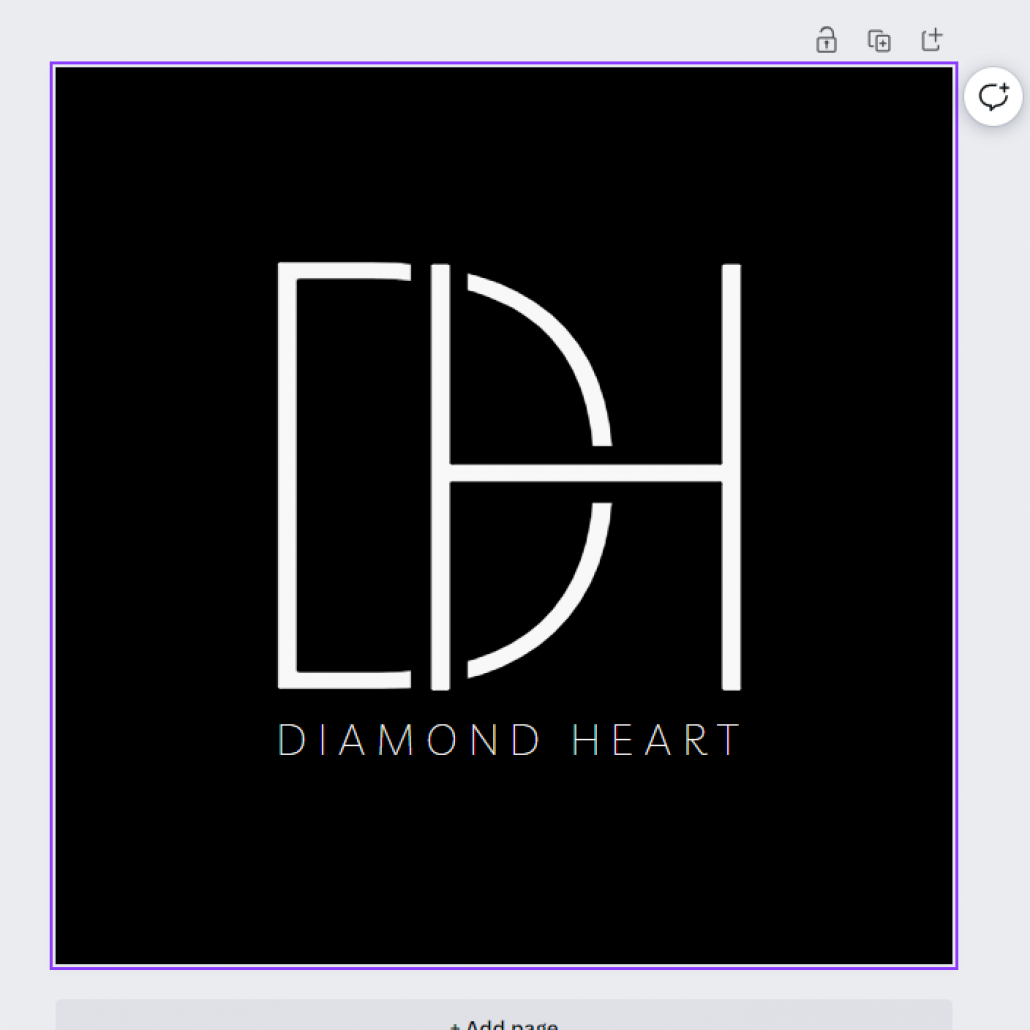 B. Creating professional and eye-catching logos using Canva:
With Canva's intuitive drag-and-drop interface, you can easily customize the chosen template or start from scratch. You can add text, shapes, icons, and images to create a unique logo that represents your brand effectively. Canva offers a wide range of customization options, including font styles, colors, transparency, and layering, enabling you to design a professional and eye-catching logo.
Whether you're a beginner or a seasoned designer, Canva simplifies the logo design process and empowers you to create visually appealing and impactful logos for your brand.
# Creating Templates with Canva
Creating templates with Canva allows you to streamline your design process and maintain consistency across your visual materials. Here's how you can utilize Canva to create templates:
A. Utilizing Canva's pre-designed templates for various purposes:
Canva offers a vast collection of pre-designed templates for different purposes, including social media posts, presentations, flyers, business cards, and more. You can explore these templates and choose the one that suits your needs. The templates are professionally designed, saving you time and effort in creating designs from scratch.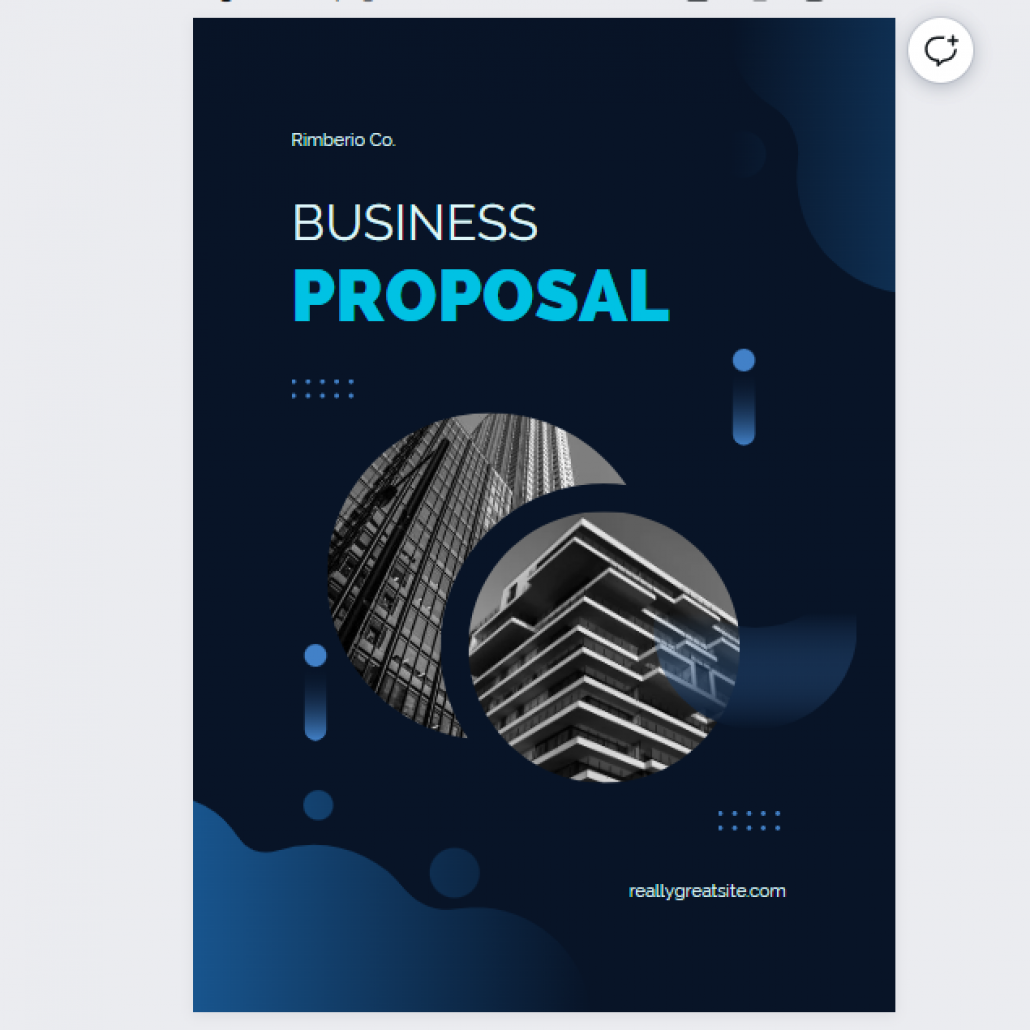 B. Customizing templates to match your brand identity and requirements:
Once you've selected a template, you can customize it to align with your brand identity and specific requirements. Canva provides a user-friendly editing interface that allows you to modify elements such as colors, fonts, images, and layout. You can upload your own images, choose from Canva's extensive library of stock photos, and incorporate your brand's logo and colors.
By customizing templates, you can create a cohesive visual identity for your brand and ensure consistency across your designs. Canva also enables you to save your customized templates for future use, making it easier to create consistent designs in the future.
#Video Creation with Canva
Video creation with Canva offers a user-friendly platform to create engaging and visually appealing videos. Here's what you need to know about video creation with Canva:
A. Overview of Canva's video editing features and tools:
Canva provides a comprehensive set of video editing features and tools to help you bring your ideas to life. You can access a wide range of video templates, transitions, effects, and audio tracks. Canva also offers an extensive media library with stock videos, images, and music to enhance your video content.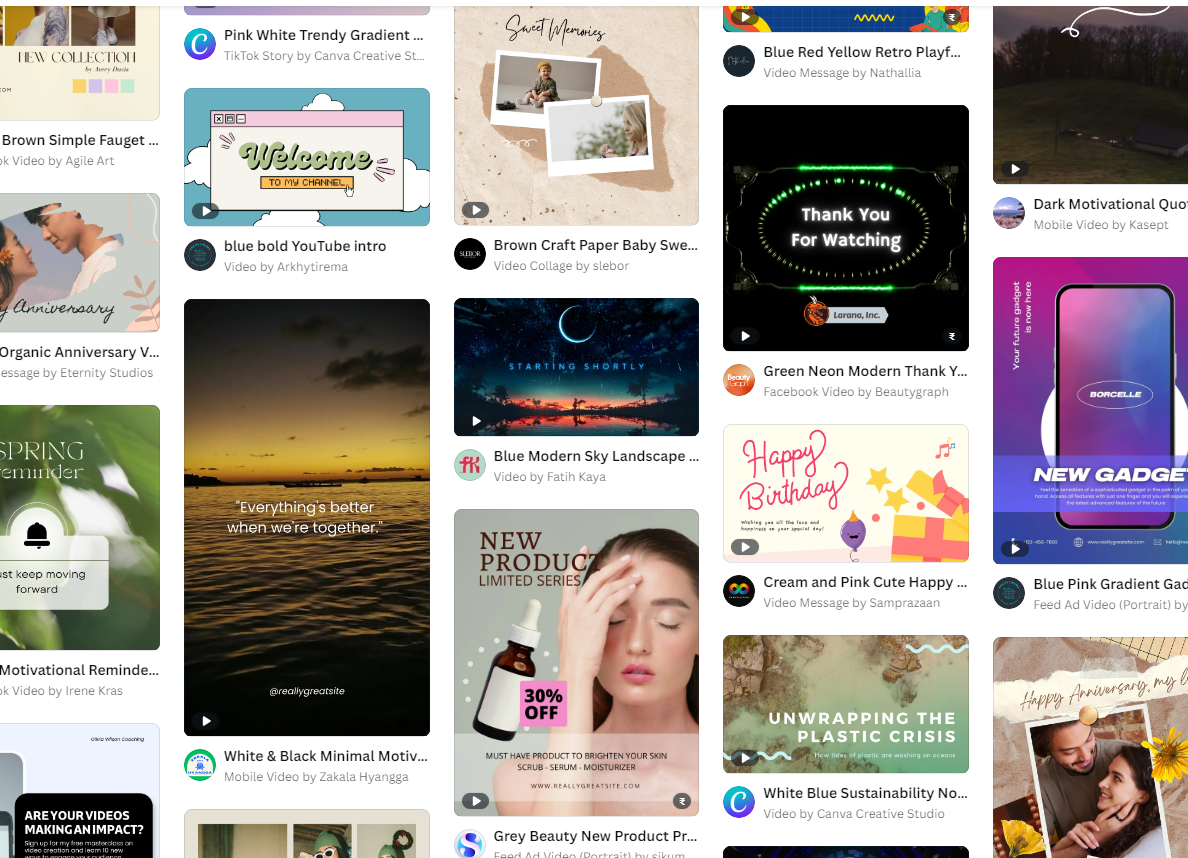 B. Step-by-step guide to creating engaging videos using Canva:
Choose a video template: Browse through Canva's collection of video templates and select the one that matches your desired style and purpose.
Customize your video: Customize the template by adding your own text, images, and videos. You can modify the font styles, colors, and sizes to align with your brand identity.
Add effects and transitions: Enhance your video by incorporating engaging effects and smooth transitions between scenes. Canva provides a variety of options to make your video visually appealing.
Include music and audio: Choose from Canva's library of royalty-free music or upload your own audio to complement your video content.
Preview and finalize: Once you're satisfied with your video, preview it to ensure everything looks and sounds as expected. Make any necessary adjustments and then finalize your video.
Canva's intuitive interface and drag-and-drop functionality make it easy for users of all skill levels to create professional-looking videos. Whether you're promoting a product, sharing a tutorial, or creating social media content, Canva's video creation tools provide you with the flexibility and creativity to produce compelling videos that capture your audience's attention.
#Presentation Design with Canva
Presentation design with Canva empowers users to create visually appealing and informative slideshows. Here's how you can utilize Canva for presentation design:
A. Using Canva to design visually appealing and informative presentations:
Canva offers a range of pre-designed presentation templates that you can customize to suit your needs. You can choose from various layouts, themes, and color schemes to create a visually consistent and engaging presentation. Canva also provides access to a vast collection of images, icons, and illustrations to enhance your slides.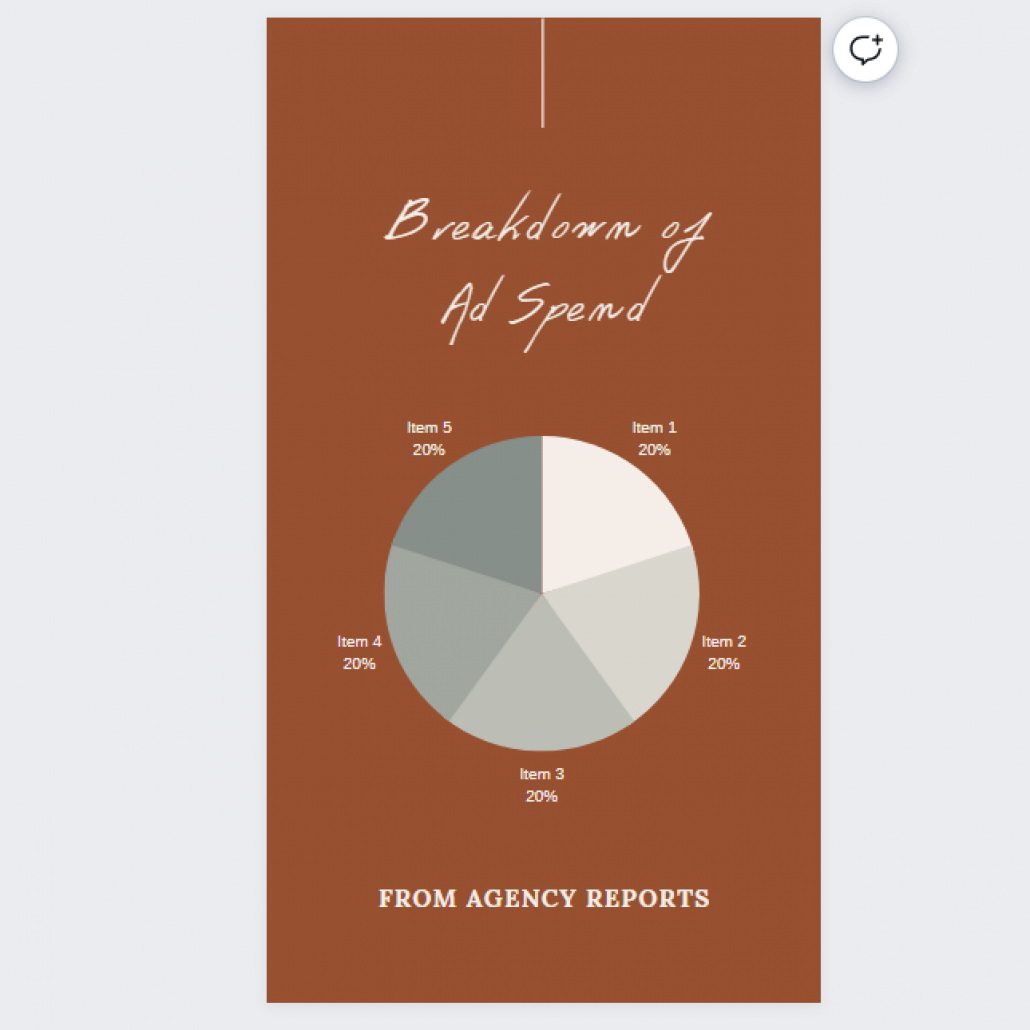 B. Tips for creating effective slideshows and presentations using Canva:
Plan your content: Before diving into Canva, outline your presentation's structure and key points. This will help you organize your thoughts and ensure a coherent flow of information.
Select an appropriate template: Browse Canva's template library and choose a design that aligns with your presentation's theme and audience.
Use consistent branding: Incorporate your brand colors, fonts, and logo throughout the presentation to maintain a cohesive and professional look.
Create visually appealing slides: Use Canva's design elements, such as icons, images, and shapes, to visually enhance your slides and convey information effectively.
Keep it concise and focused: Limit the amount of text on each slide to ensure clarity. Use bullet points, short sentences, and visuals to convey key messages.
Utilize slide transitions and animations: Canva provides options for adding slide transitions and animations to create a dynamic and engaging presentation.
Preview and practice: Once your presentation is ready, preview it to ensure the design and layout are consistent. Practice delivering your presentation to gain confidence and ensure a smooth flow.
With Canva's intuitive interface and extensive design tools, you can create visually captivating presentations that effectively convey your message.
# Other Creative Possibilities with Canva
Canva's versatility extends beyond business applications, making it a valuable tool for content creators across various mediums. Let's explore how Canva facilitates other creative possibilities:
Photo Editor:
Canva includes a powerful photo editing feature that allows users to enhance and modify their images. Users can modify their photos using cropping, resizing, filters, and adjustments for desired aesthetics or platform optimization.
Poster and Flyer Design:
Canva offers poster and flyer templates for designing captivating promotional materials for various events. With customization options and design elements, creators can easily capture attention and generate excitement around their content.
Invitation Design:
Canva simplifies the process of creating invitations for various events, such as weddings, parties, and corporate functions. Users have the option to select invitation templates, customize them with event information, and distribute digitally or in print.
Social Media Graphics:
Canva simplifies the creation of eye-catching social media graphics for businesses. From Instagram posts to Facebook cover photos, Canva offers templates optimized for various social media platforms. Users can effortlessly personalize templates, incorporate images and text, and produce captivating visuals for their audience.
Merchandise Design:
It also offers design templates specifically tailored for creating merchandise items like t-shirts, mugs, and other promotional products. Additionally, you can create custom merchandise for sales and promotional purposes, increasing your reach and revenue potential.
Ebook and Magazine Design:
Canva provides design templates optimized for ebooks and magazines. Content creators can create attractive covers, format content professionally, and export in multiple file formats.
Infographic Creation:
Infographics are powerful tools for presenting complex information in a visually engaging way. Canva provides various infographic templates and design elements for creating engaging and informative visuals.
Video Thumbnails and YouTube Channel Art:
Canva simplifies the creation of visually appealing video thumbnails for YouTube and other video platforms. You can also design customized channel art to give their YouTube channel a professional and cohesive look.
Conclusion
Canva has become a vital design tool, enabling businesses and content creators to produce captivating content. Canva makes designing logos, banners, and more effortless with its vast templates and user-friendly interface. Whether it's for business branding, content creation, or merchandise design,
The Canva features and versatility make it an essential platform for unleashing creativity and communicating messages effectively.
https://inguide.in/wp-content/uploads/2021/02/inguide_logo_red_340_156-300x138.png
0
0
Dhiraj Rahul
https://inguide.in/wp-content/uploads/2021/02/inguide_logo_red_340_156-300x138.png
Dhiraj Rahul
2023-07-07 13:14:06
2023-07-11 12:05:18
Canva-Design logos, templates, videos, presentations & more