In simple terms, a proxy server acts as a middleman between your device (such as a computer or smartphone) and the internet. Its purpose is to handle requests from your device and forward them to the internet on your behalf. It also receives responses from the internet and sends them back to you.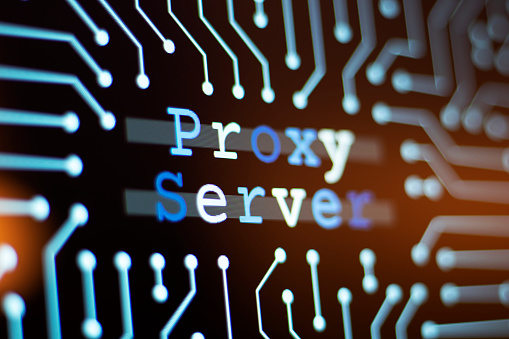 The main function of a proxy server is to provide various benefits, including:
Privacy and Anonymity: When you connect to the internet through a proxy server, it masks your IP address, making it difficult for websites or services to track your online activities.
Content Filtering and Access Control: Proxy servers can be set up to filter and block certain types of content or restrict access to specific websites.
Enhanced Security: Proxy servers act as a barrier between your device and the internet, adding an extra layer of security. They can filter out malicious content, such as viruses or malware, before it reaches your device, reducing the risk of infections.
Performance Optimization: Proxy servers can cache frequently accessed web content, storing a copy locally. This helps to speed up subsequent requests for the same content, as it can be delivered directly from the proxy server's cache instead of retrieving it from the internet each time.
Access to Restricted Content: Proxy servers can also be used to bypass certain restrictions or geographic limitations imposed on certain websites or online services.
How Proxy Works?
A proxy server functions as an intermediary between a computer and the internet by using its unique IP address. When you send a request online, your computer recognizes this address and directs the request to the proxy server. The proxy server then retrieves the response from the web server and transfers the webpage's data to your computer's web browser, such as Chrome, Safari, Firefox, or Microsoft Edge.
How to Get a Proxy?
Proxy servers come in two forms: hardware and software. Hardware proxies are physical devices placed between your network and the internet, responsible for receiving, sending, and forwarding web data. Hardware proxy servers are used far less frequently than software proxy servers.
On the other hand, software proxies (now commonly called as proxy server) are hosted by a provider or exist in the cloud. To use a software proxy, you need to download and install an application on your computer, enabling communication with the proxy.
Software proxies can be acquired either for a monthly fee or at no cost. Free versions typically have limitations, such as fewer available addresses and support for only a limited number of devices. In contrast, paid proxies are suitable for businesses with multiple devices as they can handle higher demands.
Essential features of the best Proxy Server
Reputation
Ease of use
Proxy server location
Data-logging Policy
URL & Page Encryption
Disbanding scripts & object
Cookie setting
Additional service & tools
Price
Benefits of Proxy server
Proxies provide a number of advantages that might help your business, including:
Filtering request
Performance and effectiveness
Anonymity when using the internet
Hiding an IP address
Protection & Security
Business location
Private browsing, watching, listening, and shopping
Access to location-specific content
Prevent children/employees from browsing inappropriate or distracting sites.
Types of software proxy servers
Although all proxy servers provide users with a different internet address to use, there are various types available, each offering unique features. Understanding the features of various proxy types helps you choose the right option for your needs.
Residential Proxy: It is best proxy for most uses, because it provide IP addresses of real, physical devices which appear as average users to all servers, and almost impossible to detect.
Datacenter Proxy: As they're not affiliated with an ISP, they will hide your real IP address, which means the website won't be able to identify the user's real IP address, enabling the user to access the website anonymously.
Forward proxy: This Proxy server allows their user/client to route traffic to an external network.
Reverse proxy: This proxy typically sits behind the firewall in a private network and directs client requests to the appropriate backend server.
Transparent proxy: Transparent proxies are typically used in order to control user access to certain websites, protocols, or ports.
Public proxy: It is accessible to everyone on the internet, it allow users to browse the web anonymously.
Anonymous proxy: It doesn't revel the identity of the client/users to the destination server, by hiding the origin IP origin.
SSL proxy: It is a transparent proxy that performs SSL encryption and decryption between the client and the server.
Rotating proxy: It is a proxy server that assigns a new IP address from the proxy pool for every new connection.
Shared proxy: as name states, a set of IP addresses and are available to multiple users simultaneously.
Dedicated proxy: This proxy allows single user to utilize all resource, it offers more agility and computing power to the user.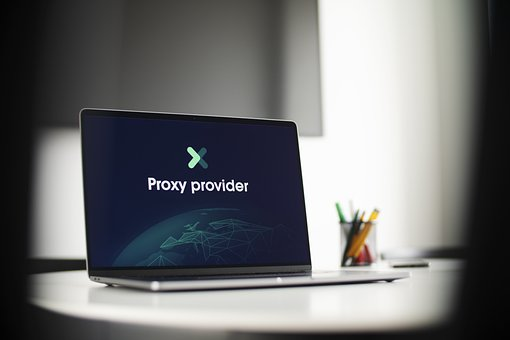 After discussing about types of proxy servers let's get into the list of Proxy Server provider and their comparison too,
12 Best Proxy Server provider
| | | | | | | |
| --- | --- | --- | --- | --- | --- | --- |
| Proxy Server | Residential IP | Integration | SOCKS 5 | Location | Best for | Price |
| Smartproxy | Yes | 38+ Integration | No | 195+ locations | Setting up proxies on Firefox and Chrome in just a few clicks. | $50 per month |
| Brightdata | Yes | 21+ Integration | No | 195+ locations | Making data-driven business decisions | $500 per month |
| Netnut | Yes | 18+ Integration | No | 100+ locations | Dedicated proxy provider | $300 per month |
| HMA | No | 12+ Integration | No | 290+ locations | unblocking US Netflix and BBC iPlayer | $2.52 per month |
| Oxylabs | Yes | 3+ Integration | Yes | Every country and every city | gathering data at scale. | $180 per month |
| HideMe | Yes | 5+ Integration | Yes | depends on your plan | Streaming | Free or $4.99 per month |
| Froxy | Yes | 24+ Integration | Yes | 200+ Location | High quality Proxy service | $90 per month |
| Whoer | No | 9+ Integration | Yes | 17 location | Quickly changing the IP address and unblocking the sites for free. | $3.90 per month |
| proxysite | No | — | No | 31 location | Smartphones | Free or $9.99 per month |
| IP royal | Yes | 9+ Integration | Yes | — | Residential proxies | $1.9 per month |
| Zyte | Yes | 7+Integration | No | 190+ location | Scrapping website | Free or $300 per month |
| GeoSurf | Yes | 30+ Integration | No | Every country and every city | Efficient and fast, changing countries and loading content instantly. | $89 per month |
1.Smartproxy

Smartproxy offer some of the best residential proxy worldwide with fast connection speed, Premium residential proxies, Large proxy pool with over 40 million IPs, Comprehensive location coverage with proxies from about 195 countries, Compatible for most proxy use cases, Flexible pricing for both big and small marketers, Easy to Integrate, and Efficient customer support.
Getting Smartproxy users' might have to cope with the bandwidth usage limit depending on the plan you are subscribed to, it provides free trial for 7 days. The dashboard is intuitive, and the service is open to anyone from an entrepreneur to a small business.
It has lot of tool, extensions and add-on with the plan of Smartproxy that are:
X Browser Tool– Juggle multiple accounts at the same time risk-free.
Chrome Extension– Bring essential proxy features right into your browser.
Firefox Add-on– Get proxies to your favorite browser with a few clicks.
Address Generator Add-on– Generate proxy lists in bulk with no hassle.
No-Code Scraper extension– No coding skills? No problems! Harvest and sort any data you need in a smart and easy way.
You get multiple connections, rotating, residential, data centers, and worldwide IP coverage. Above all – you can stay safe by browsing anonymously, with 99.99% Uptime guaranteed.
2. Brightdata

Brightdata let you get access to over 72 million real-user IPs to enhance its effectiveness The proxy service has a wide range of options. Firstly, it has a search engine crawler. It provides real-time data collection by scrapping Google, Bing, DuckDuckGo, and others.
Proxy types : Data center, Static residential, Residential, Mobile.
To use its proxies, you can use the Proxy Manager, which is an open source tool that can be installed on top of Windows, macOS and Linux for free. Bright Data's residential proxies support all the main protocols including HTTP, HTTPS and even SOCKS5( It is designed to route any type of traffic generated by any protocol or program, SOCKS sits at layer 5, between SSL an TCP/UDP.
It can handle several request types, including HTTP, HTTPS, POP3, SMTP & FTP. As a result SOCKS can be used for email, web browsing, peer-to-peer sharing, file transfers and more).
In addition to the standard monthly subscriptions, Bright Data also offers a pay-as-you-go plan, $15/GB. It has also 7 day free trial.
3. Netnut

Netnut is best dedicated proxy provider, it also has a network capacity of 100Gbit/s with a 99.9% uptime guarantee. It also has a browser extension for Google Chrome, You get residential IPs sourced from premium internet service providers (ISPs), coming from DiviNetworks that has partnerships with over 100 carriers worldwide.
NetNut.io has a pool size of over 20 million rotating residential IPs. An extra one million are available for holding permanent IP sessions. all traffic is routed through their network with no third-party device required. As a result, there won't be any bottlenecks, disconnections, or interruptions to the anonymous browsing proxy network.
The pricing start from $300/month, you can take advantage of the seven-day free trial to test-run the service.
4. HMA

HMA (HideMyAss) main features include IP leak protection, online proxy browser, and unlimited browsing. It best suits lightweight tasks such as unlocking blocked sites and web scraping. HMA offers URL encryption for hiding your IP address. You can also block scripts such as JavaScript used for tracking visitors on websites. You can also disable cookies.
Unlike other developers that provide browser extensions, HMA comes with none. It has a simple web-based proxy for accessing online sites. All you need to do is enter a web address and select a preferred server to connect to.
You can browse, mine data, and download an unlimited number of files. There are no ads whatsoever. The pricing start from Rs 199/month with 30-day money-back guarantee.
5. Oxylabs

Oxylabs has residential proxies in every country in the world. You may get a proxy from a specific city as they claim to have proxies in almost every major city in the world. It is a top-grade proxy service for small and medium businesses. It comes fully packed with a wide range of web-scraping tools. You can choose Datacenter or Residential IPs, or go with ready-to-go scrapers for search engines or ecommerce websites.
Residential Proxy pools handle bulk scrapping. They provide unlimited simultaneous connections for by-passing IP blocks online. It's also possible to geo-target locations up to the city level.
Oxylabs datacenter proxies don't have a limit on bandwidth and the number of concurrent connections. Another notable feature is the Rotating tool, which can increase success rates. It also minimizes IP bans, ensuring frictionless data collection processes.
The high price tag is the only disadvantage. Plans start from $180/month for the cheapest options.
6. Hide. Me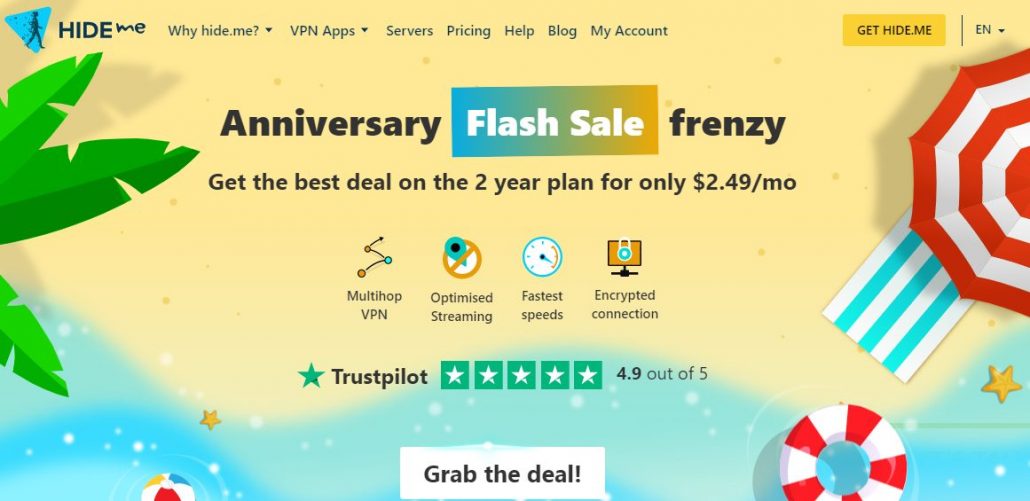 Hide.me offers a free proxy server that's bundled with incredible features. You'll get a dedicated IP, WebRTC, and auto-connect. SOCKS5 and BitTorrent client support for streaming is also included.
The best thing about it – you'll experience zero ads by using this product. Hide.me gives you SOCKS5 for free. It allows you to enjoy swift response times during gaming and media streaming. Torrent lovers will enjoy the fast peer-to-peer file-sharing that this free proxy server offers. You also get to enjoy limitless bandwidth usage throughout.
With the premium version, it offers the features of dynamic port forwarding, fixed IP address, and streaming support. Its free browser extension is available for Chrome and Firefox browsers.
7. Froxy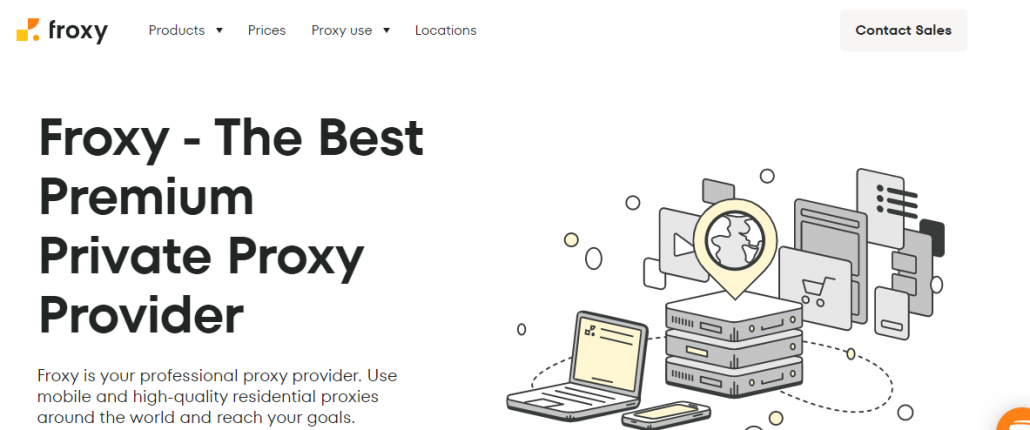 It is premium private proxy server, Froxy's IP addresses are issued by real internet providers, and you can surf the internet anonymously from just about anywhere. Which is another reason Froxy is among the best proxy server choices out there. In Froxy no matter what is your plan still, you will be entering a pool of 8.5+ million IPs from 200+ countries around the world. Mobile proxies cover 3G/4G/LTE and the uptime for both the residential and the mobile proxy is 99.99%.
Whether you post a lot of adverts or are an SEO or SMM professional, or a blogger, you can use one of the best proxy servers for data scraping, SEO monitoring, price monitoring, market research, or social listening. All of Froxy's plans come with 3+ whitelisted IPs. Every plan has a 3-day trial for $1.99, where you'll get 100MB of traffic.
Key features
8.5 million IP addresses
Over 200 geolocations
Works with HTTP and SOCKS
Up to 1,000 simultaneous connections at high speeds
8. Whoer

Whoer is available for Firefox, Chrome, Opera, and Yandex. It can be used on all platforms and devices, such as Windows, Mac, Linux, iOS, Android, etc. It provides access to websites without blocking. It offers the services of the web proxy, checking Internet speed, online ping test checker, checking domain & IP, and DNS leak test.
Whoer is one of the best proxy server services for people with multiple devices, With this product, you get unlimited traffic, WebRTC protection, and data encryption. The paid service supports up to 5 users per account. Whoer.net offers a 30-day money back guarantee for its users. No risks and additional fees.
Another great addition is end-to-end encryption via SSL, the free plan only allows you to use one server location. Premium users get to choose from 17 regions.
9. Proxysite

Proxysite is a free proxy that allows you to customize browsing to your liking, Its features include limitless bandwidth, 31 server locations, and IP shielding. It is a platform for bypassing the filters and browsing anonymously and offers services like free YouTube proxy and Facebook proxy.
Its gigabit network will help you with the faster viewing of web pages, Get connected from anywhere to anywhere.
Their pool size is more than 100 million, and they cover 80 countries. It is a free web proxy.
10. IP royal

The vendor offers private, datacenter, residential, sneaker, and 4G mobile proxies. IP royal also uses a P2P network that has a pool of over two million IPs. Furthermore, you get HTTPS and SOCKS 5 support for maximizing your security.
It bypasses restrictions in fashion sites that limit customers from making bulk purchases. The company has a pool of over two million IP addresses. It uses a peer-to-peer (P2P) approach that allows customers to share their bandwidth. In exchange, the vendor pays them for using their internet connections as proxies. And it adds hundreds of new proxy sites daily. The payment options include credit cards and bitcoin.
The pricing start from $1.9 for residential proxies, with unlimited bandwidth.
11. Zyte

Zyte is a really helpful proxy service that can help you scrape websites and ensure that your web information is delivered reliably and quickly. They offer residential proxies and a 14-day trial for free. Zyte does not sell users on the number of IPs it has access to or how clean they are. Instead, it applies its own complex rotation system over IPs it rents from other providers
Zyte has the 'Automatic Extraction' tool. This saves you using a third-party crawler. Simply enter a URL into the intuitive dashboard and it will pull the data without coding. Residential proxies are now available, but they're a paid extra, on top of any other plans you purchase. The smallest plan is $300 per month for 25GB of traffic and access to over 500,000 IP addresses.
In short, Zyte is an excellent proxy program for those that need to use many IPs for data mining.
12. GeoSurf

GeoSurf is one of the oldest proxy providers(opens in new tab) having been around since 2009. Known for its residential proxy network, it claims to have a pool of 2 million residential IPs that cover every city in the world. It offers two type of IPs that are static IP and residential IP, the main offering of GeoSurf is residential IP as the network has over 2 million high quality residential IPs in every country and every city in the world.
In terms of tools, GeoSurf offers a browser extension for Firefox, Chrome and Chrome-based browsers. You can use the extension to switch IPs and also delete all cookies and cache from the browser with a single click. GeoSurf offers several mechanisms for using the generated gateway.
You can send your requests through GeoSurf's API or integrate it with third-party software and bots. Simple and intuitive interface, very easy to switch between proxies.
GeoSurf's offers unlimited IPs. This means there aren't any limitations on the number of connections, threads, and locations you can target, simultaneously. Instead of IPs, GeoSurf meters plans by bandwidth. The service enables you to target based on country, state, and city.
Proxy vs VPN
VPN and Proxy are both tools used to enhance online privacy and security, but they work in different ways:
Proxy:
A proxy server acts as an intermediary between your device and the internet.
When you connect to a website through a proxy, your requests are routed through the proxy server, which then fetches the requested content and sends it back to you.
Your IP address is masked with the proxy server's IP address, providing some level of anonymity.
Proxies can be set up on specific devices or applications, allowing you to selectively route traffic through the proxy.
Proxies are commonly used to bypass regional restrictions, improve browsing speed, or enhance privacy to some extent.
However, proxies do not provide encryption, meaning your data is not securely encrypted while in transit.
VPN (Virtual Private Network):
A VPN creates a secure and encrypted connection between your device and a remote server operated by the VPN provider.
When you connect to a VPN server, all your internet traffic is encrypted and routed through that server before reaching the intended destination.
Your IP address is replaced with the VPN server's IP address, making it appear as if you are browsing from a different location.
VPNs provide a higher level of security and privacy as all your data is encrypted, protecting it from potential eavesdropping or surveillance.
VPNs can be set up on individual devices or routers, providing protection for all devices connected to the network.
VPNs are commonly used to safeguard online privacy, access geo-restricted content, protect sensitive data on public Wi-Fi networks, and maintain anonymity.
However, VPNs may slightly decrease internet speed due to the encryption and routing process.
Proxies provide anonymity and bypass restrictions, but VPNs offer stronger security by encrypting and routing traffic.
Conclusion
They have your IP address and information about your web request in an unencrypted form. Hence, while choosing the server, check if the proxy server logs and save the data. The server should have encryption capabilities. In the end, choosing the best server is a matter of personal needs. Whether you need something for beginners or for experts, if you're on a tight budget or can spend money freely, our list surely has something for you. Take your pick!
We hope this article will help you with choosing the right online proxy server.
https://inguide.in/wp-content/uploads/2021/02/inguide_logo_red_340_156-300x138.png
0
0
Rakhi
https://inguide.in/wp-content/uploads/2021/02/inguide_logo_red_340_156-300x138.png
Rakhi
2023-07-08 10:09:12
2023-07-08 10:09:16
What is Proxy Server?