Simplest Way to Configure Postal & Create SMTP + Install SSL

In the article Install Postal SMTP server on Ubuntu 22.04, I already have discussed steps to install Postal Successfully. Now in this article, I will tell you the commands and steps required to configure Postal, create organizations, add domains, create SMTP, etc. Apart from that, I will also discuss the steps required to install an SSL certificate. Now, here note that SSL for click tracking is handled by Postal and therefore you don't have to do anything for that. It's only the SSL for web UI and SMTP that we are going to install and configure.
Creating the First SMTP on postal
First of all login into your Postal and then create your first organization.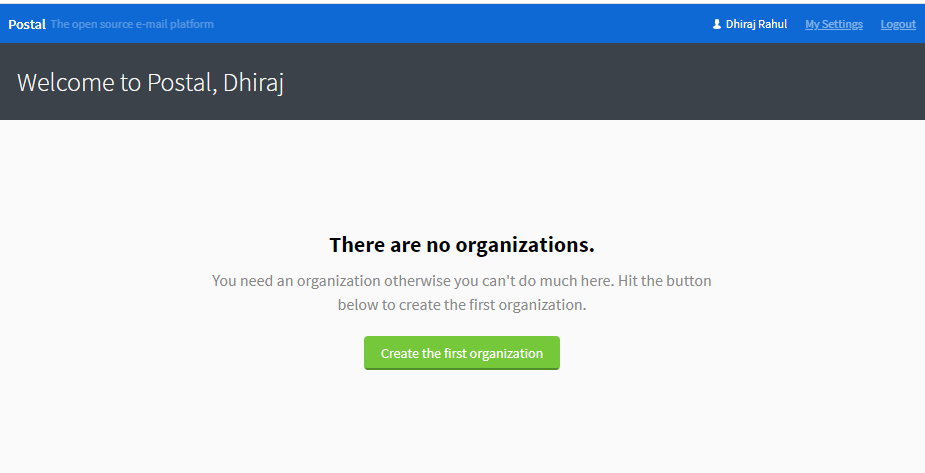 Next, create your First SMTP server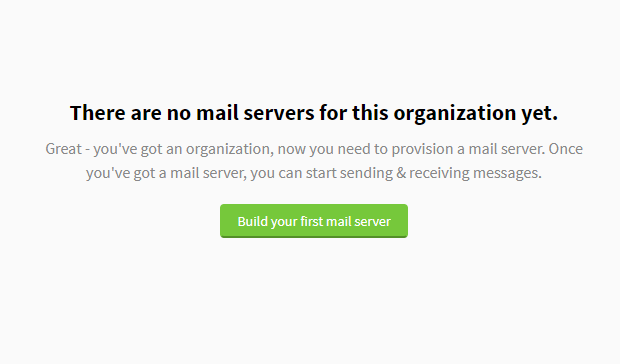 On the next screen fill in the details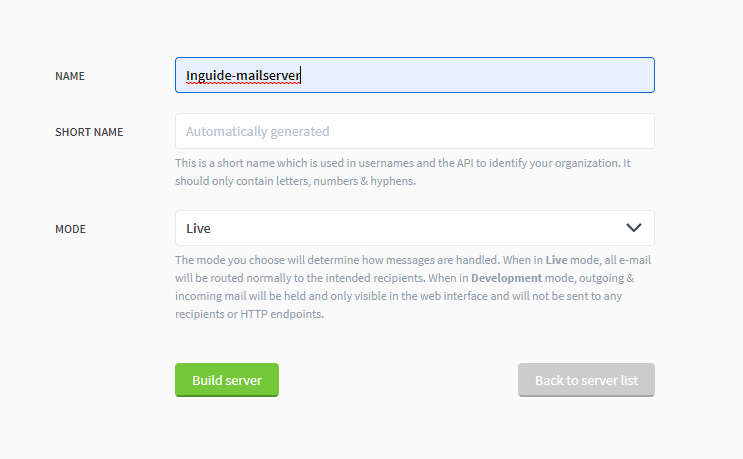 After you have successfully built the server, it's time to add a domain.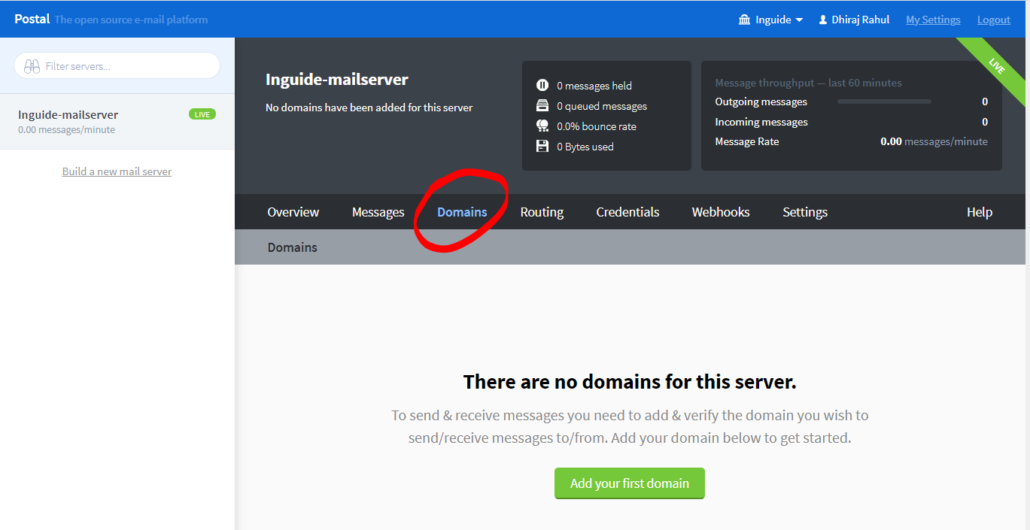 Next, you will be given a set of DNS records to create. So, just create them.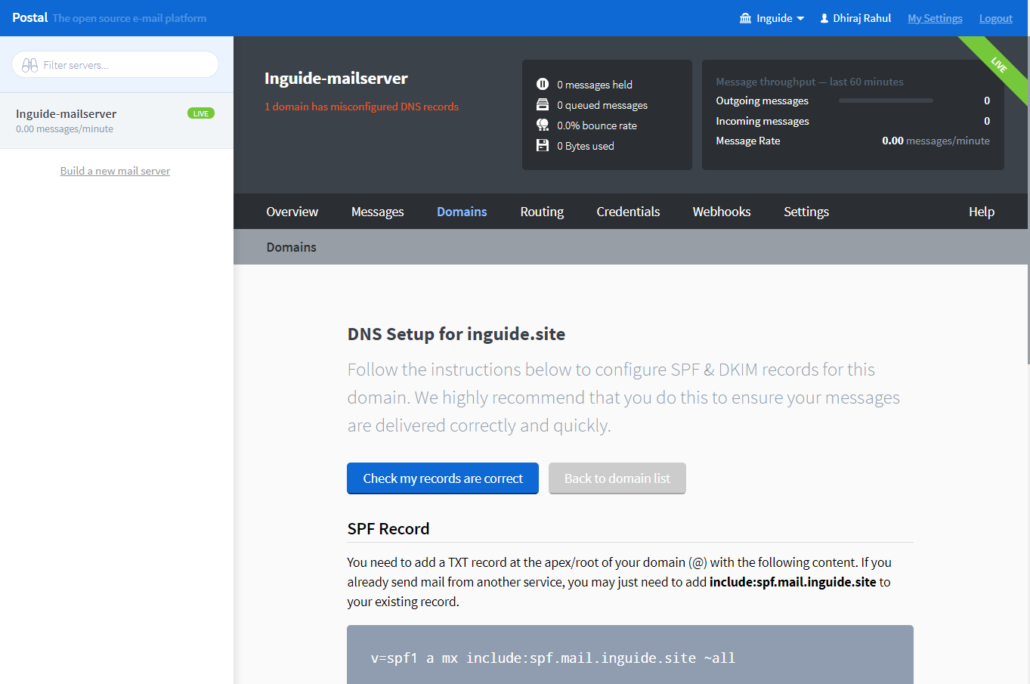 Creating DNS records for Postal
There is a very nice article already written by developers of Postal to create DNS records. But if you follow along, you might get lost and miss the mail-tester 10/10 score.
Create the following records
| | | |
| --- | --- | --- |
| Name | Type | Value |
| mail | A | 1.2.3.4 |
| rp.mail | A | 1.2.3.4 |
| track.mail | A | 1.2.3.4 |
| psrp | CNAME | rp.mail.inguide.in |
| @ | MX | 10; mail.inguide.in |
| routes.mail | MX | 10; mail.inguide.in |
| rp.mail | MX | 10; mail.inguide.in |
| @ | TXT | v=spf1 a mx include:spf.mail.example.com ~all |
| rp.mail | TXT | v=spf1 a mx include:spf.mail.example.com ~all |
| spf.mail | TXT | v=spf1 ip4:1.2.3.4 ~all |
| postal-a1b2c3._domainkey | TXT | v=DKIM1; t=s; h=sha256; p=MIGfMA0GC…; |
| _dmarc | TXT | v=DMARC1; p=reject; sp=reject; rua=mailto:postmaster@example.com |
Creating SMTP server
Go to the credentials tab and add credentials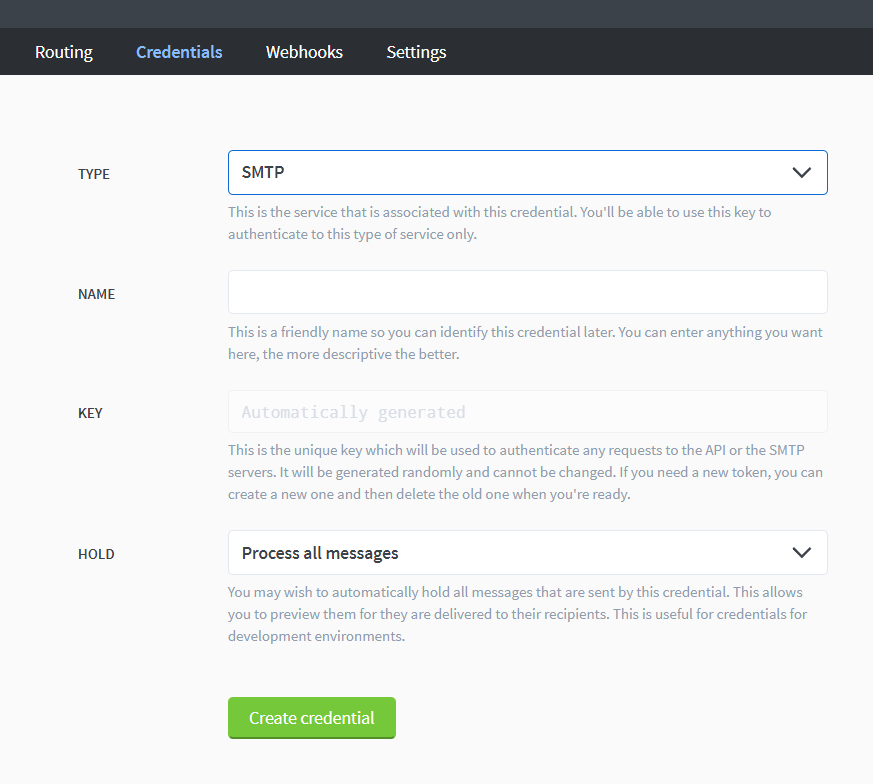 After you have created credentials, the key will automatically appear which is none other than your SMTP password in case you have selected SMTP from the drop-down list. Otherwise, it can be used as an API key.
Now you can do the testing with several email marketing tools available.
Installing Free SSL on Postal
The postal dev team has done a commendable job implementing Caddy for Auto SSL. All you need to run the following command to install SSL.

docker run -d \
   --name postal-caddy \
   --restart always \
   --network host \
   -v /opt/postal/config/Caddyfile:/etc/caddy/Caddyfile \
   -v /opt/postal/caddy-data:/data \
   caddy

Now you can go to https://mail.yourdomain.com and log in using admin credentials.
Video
Conclusion
Installing and configuring Postal for beginners could be a daunting task. But with the help of this and the previous article along with the video guide, I hope you would be able to install it successfully.
https://inguide.in/wp-content/uploads/2021/03/postal-inguide.jpg
720
1280
Dhiraj Rahul
https://inguide.in/wp-content/uploads/2021/02/inguide_logo_red_340_156-300x138.png
Dhiraj Rahul
2021-03-27 09:20:55
2023-03-16 05:13:36
Simplest Way to Configure Postal & Create SMTP + Install SSL