10 best email marketing tools and website

Email marketing though sound easier, but it's not the case any more. Unlike old times you cannot send bulk emails without every emails protocols in place. Here are some tools which will help you test your SMTP server to achieve industry standard protocols. These tools will show you reason for deviation from protocols, therefore you would be able to fix it in time. Here, I have listed 10 best email marketing tools and website which would prove useful.
1. Mail-Tester
Mail-tester website let you test your SMTP server to check all standard protocols like DKIM, SPF, reverse DNS, DMARC, etc., are in place. It will also test IP of SMTP server against 3rd party blacklisting. Additionally it gives score on scale of 10. You could rectify issues easily if your score is less than 10.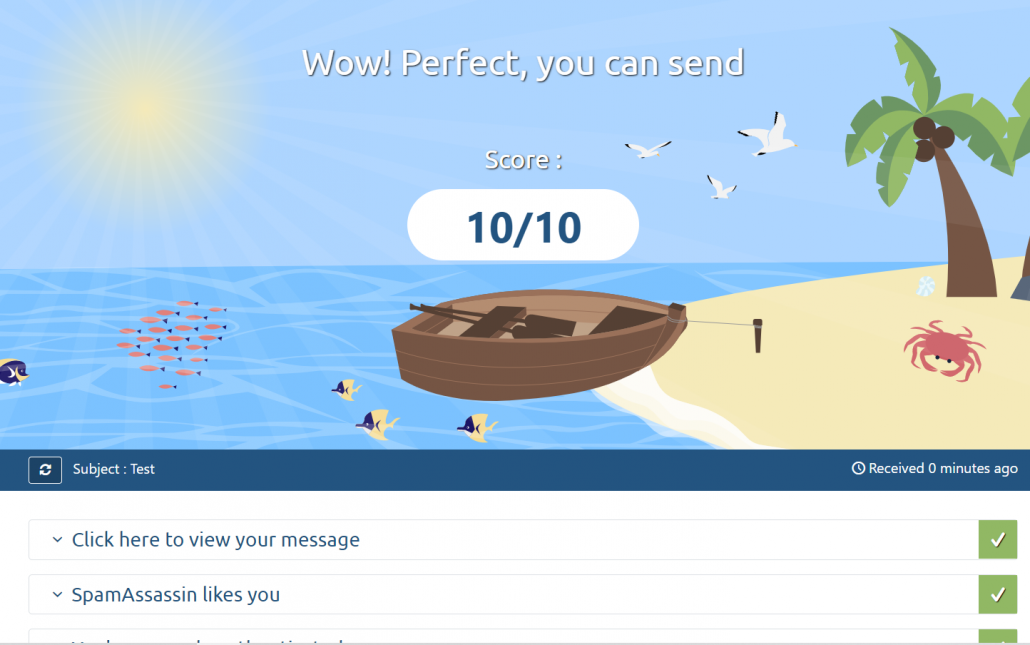 2. appmaildev
Appmaildev is website for testing SPF, DKIM, DMARC, DomainKey and RBL of your server. Just send email to id given by appmaildev and it will give the result.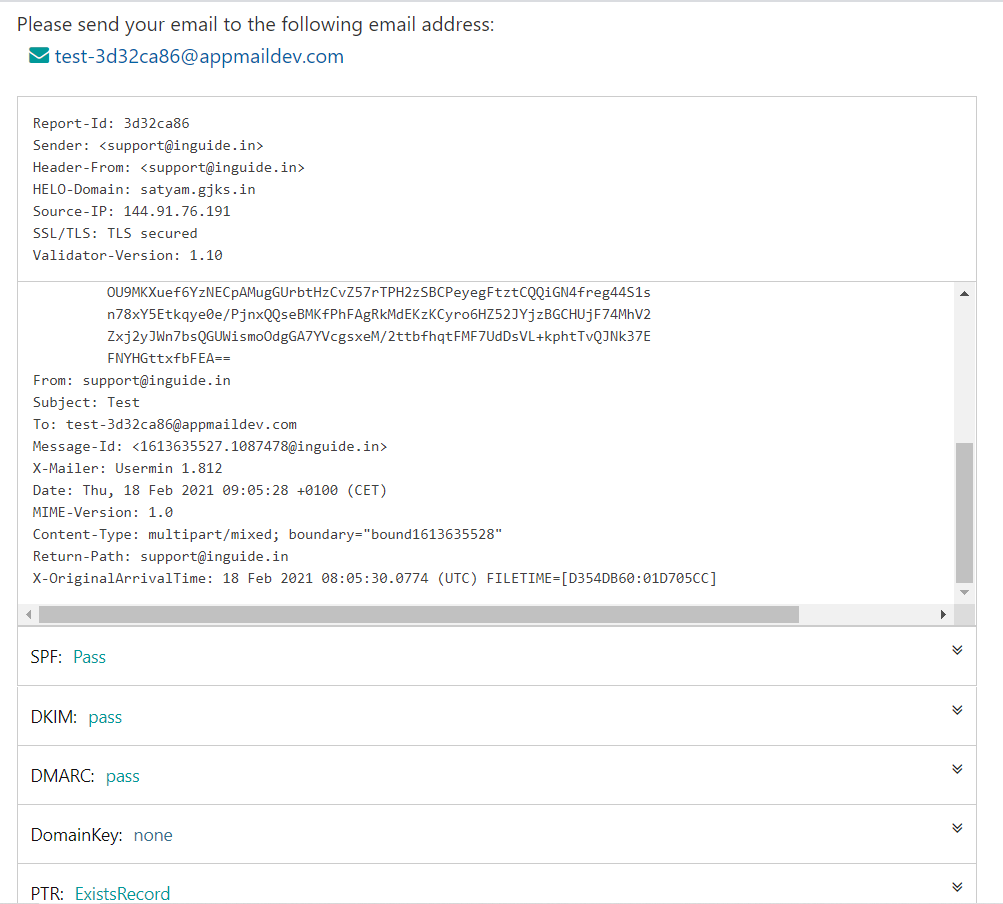 3. MXtoolbox
MXtoolbox is mother of all the tool box for testing SMTP. It can test almost every aspect of your email server. Some of them are MX, DKIM, SPF, DNS, DMARC, Blacklist, Blocklist, etc. It can also analyze email headers which you very important information that actually help in better inbox delivery. Apart from that it can also extract emails from text content, all you need is just copy the text and paste.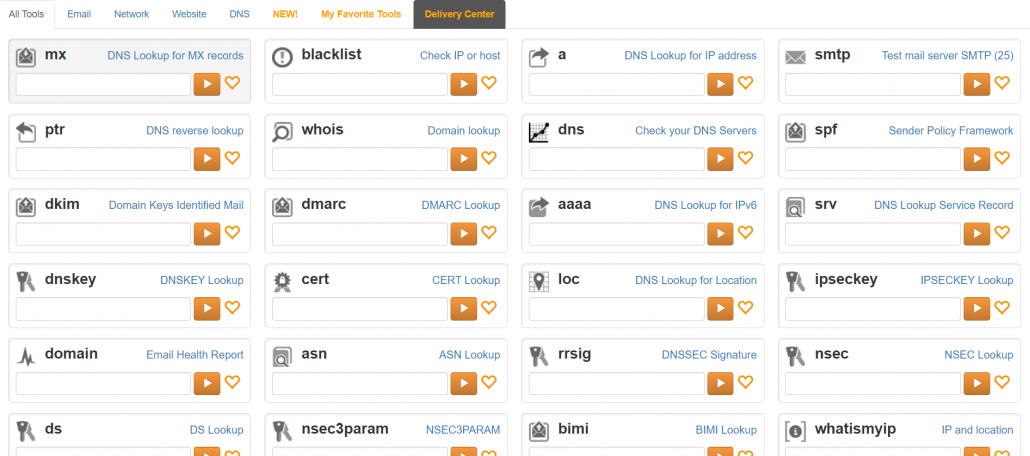 4. GMass
GMass is perhaps best tool for email marketer. It certainly has features more than many tools combined. You can verify email addresses, test your SMTP, test where your email is landing (Inbox, Spam, promotions), check links, test your email for DKIM, SPF, DMARC, blacklisting, etc. The best part of GMass is many services are absolutely free. However, there is one limitation with GMass is that only Gmail ids work. I hope some day they will expand their portfolio to include other services as well.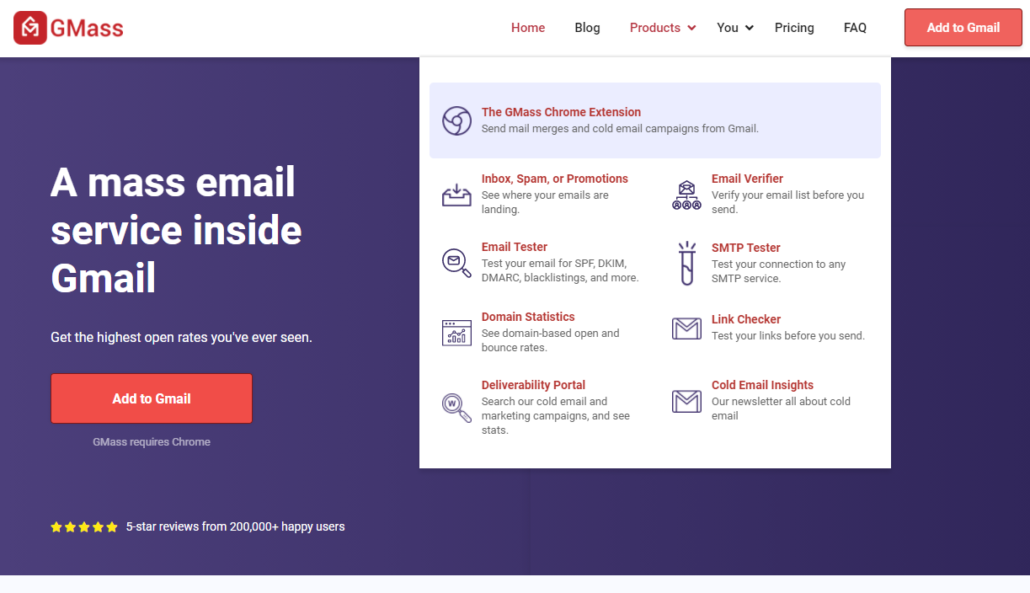 5. Glock Apps
GlockApps is different from above two. It actually gives you about 70-80 email addresses of different ISP where you send emails. Then glockapps will analyze whether emails
has been delivered to inbox
has been delivered to spam
not delivered at all
Finally analysis report will provide insight into your email deliverability, authentication, reputation and DMARC compliance. This way you will able to make necessary amendments into your SMTP.
6. Sender Score
Sender Score is another fantastic tool to analyze your SMTP server. It gave you lots of insight about your email server. Also you will get the score out of 100. Note you might not get score if your server is comparatively new.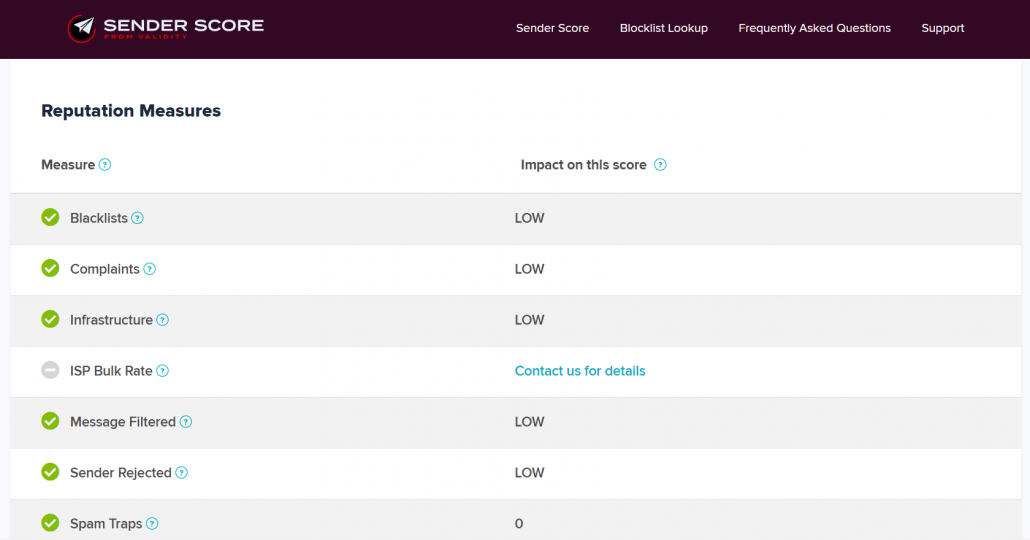 7. Talos Intelligence
Cisco Talos Intelligence is basically a internet threat analyzer. Along with many services it also analyze IP & Domain reputation which is of extreme importance for email marketer. The best part is Talos Intelligence doesn't charge you for this information.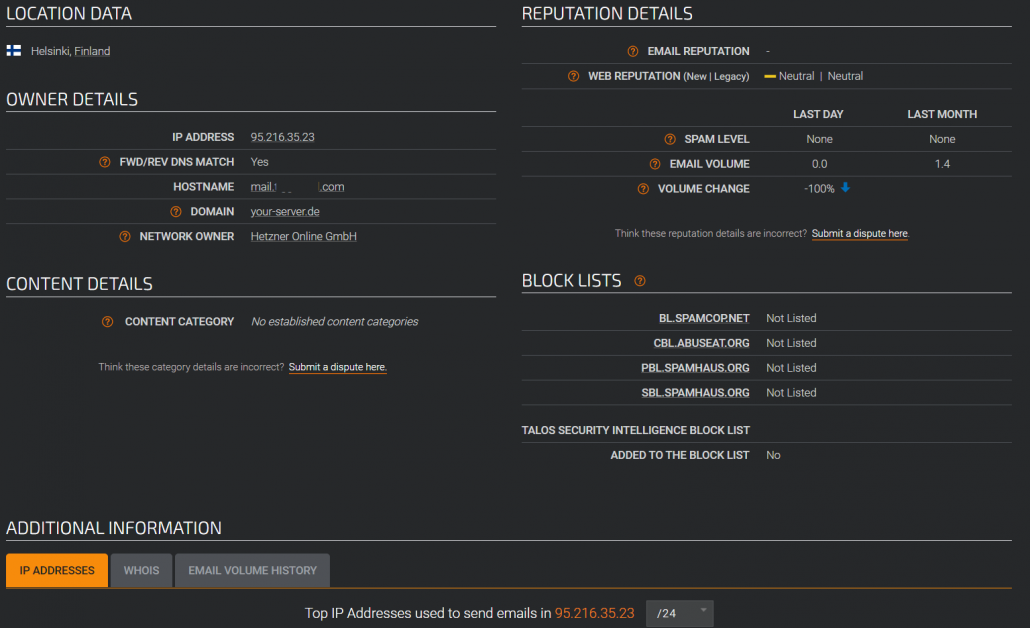 8. SMTP Tester
There are several SMTP tester available but the one I use frequently is SMTPer.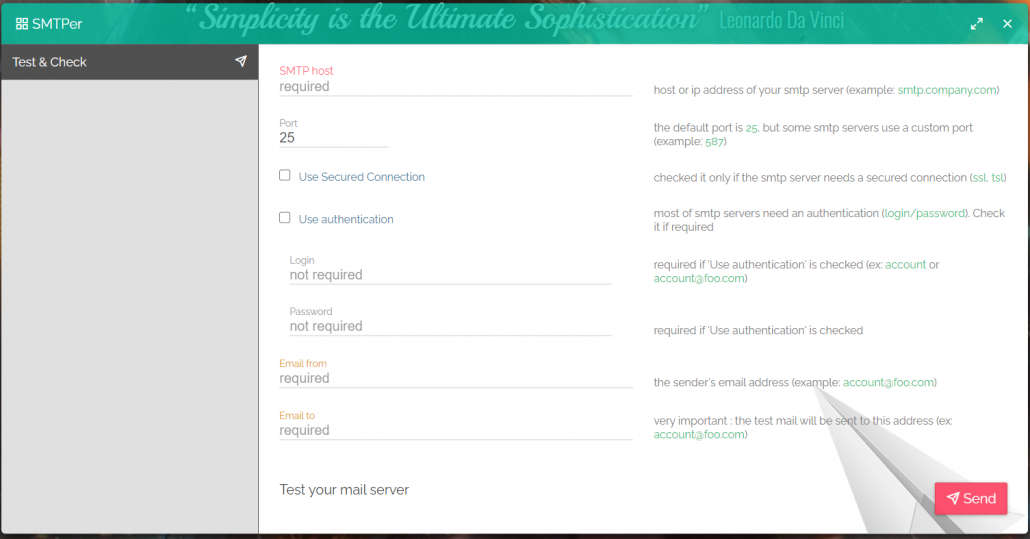 9. Wormly
Wormly is uptime monitoring website but also let you test SMTP.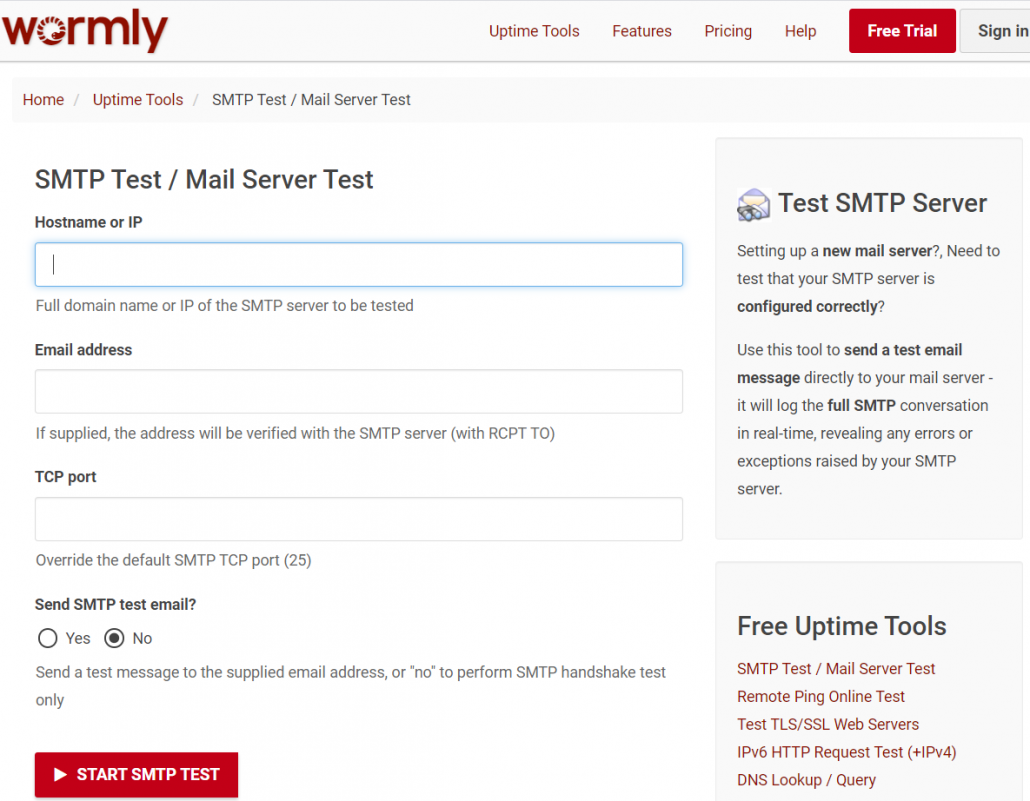 10. SSL-Tools
SSL-Tools let you check encryption of your mail servers. It also test server vulnerability to Heartbleed.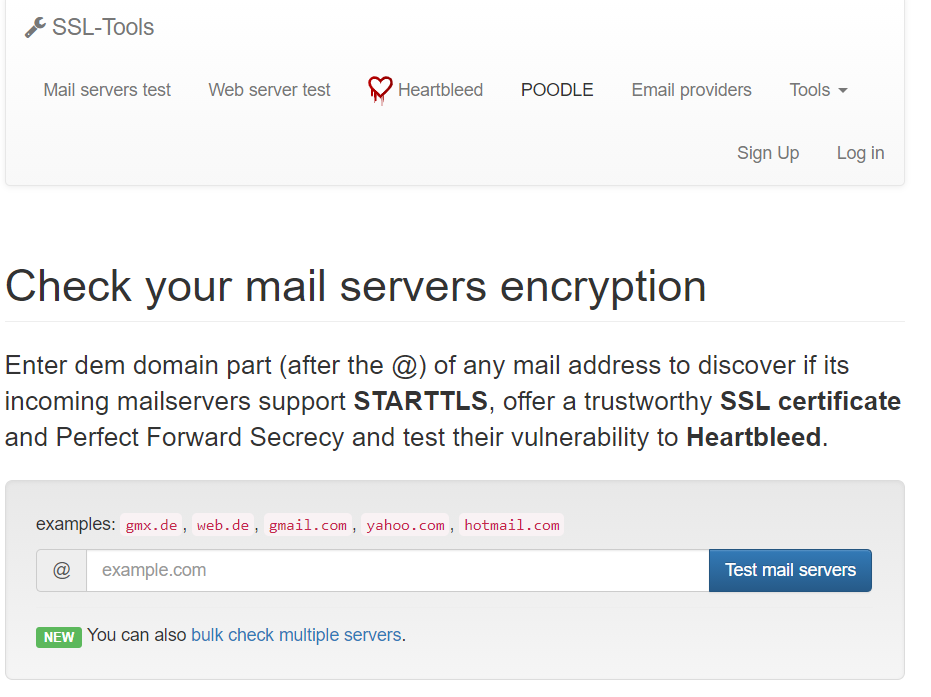 11. DNSQUERIES
DNSQUERIES as the name suggest checks DNS and tells you if connection could be established with mail server, postmaster@yourdomain.com & abuse@yourdomain.com exists, server is accepting mail over postmaster@IP_address etc.. These information is valuable, though comfortably ignored by many people, play an important role in domain reputation and therefore inbox deliverability.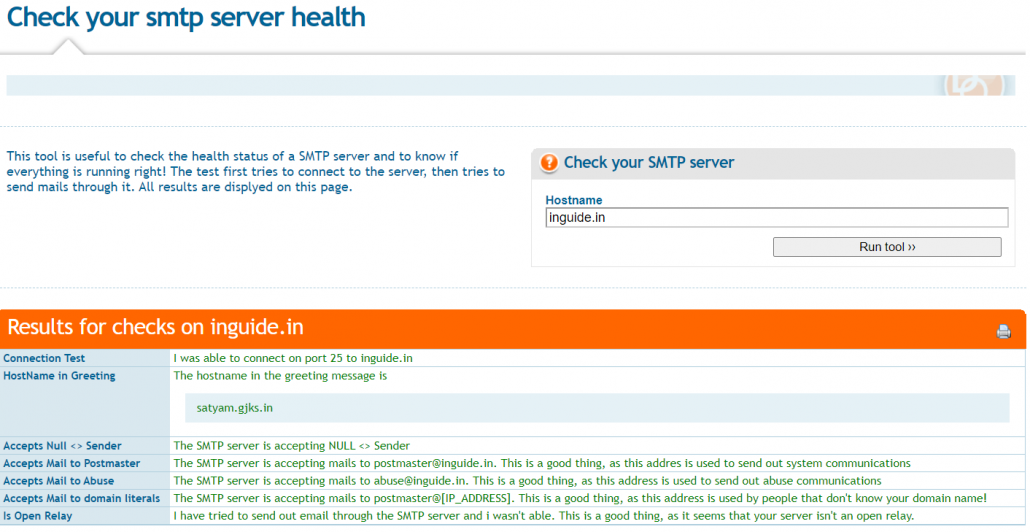 Conclusion
Though, there are several tools available to test efficacy of your mail server, but none of the solution is all in one. Therefore, you need to bookmark most of them.
I have added tools and website best to my knowledge, but I will add more as soon as I find one. Let me know in comments if you know any other fantastic tool.
https://inguide.in/wp-content/uploads/2021/02/email_checklist.png
1920
1920
Dhiraj Rahul
https://inguide.in/wp-content/uploads/2021/02/inguide_logo_red_340_156-300x138.png
Dhiraj Rahul
2021-02-19 15:09:52
2021-04-09 09:45:15
10 best email marketing tools and website