Top Adsense alternative for your website
You've probably seen Google AdSense when looking for an ad network. With over 10 million websites using it, it is the most widely used pay-per-click (PPC) platform online.
AdSense is convenient, dependable, and gives publishers a fair amount of click-through money. However, it's not the only option; you could wish to think about an AdSense alternative.
We'll talk about the reasons why you could choose a different ad network for your website in this piece. The finest alternative ad networks to AdSense will next be discussed, allowing you to start monetizing your site right away.
Overview of AdSense as a popular monetization option
AdSense, offered by Google, is one of the most popular and widely used monetization options for websites. It allows website owners to earn revenue by displaying targeted ads on their web pages.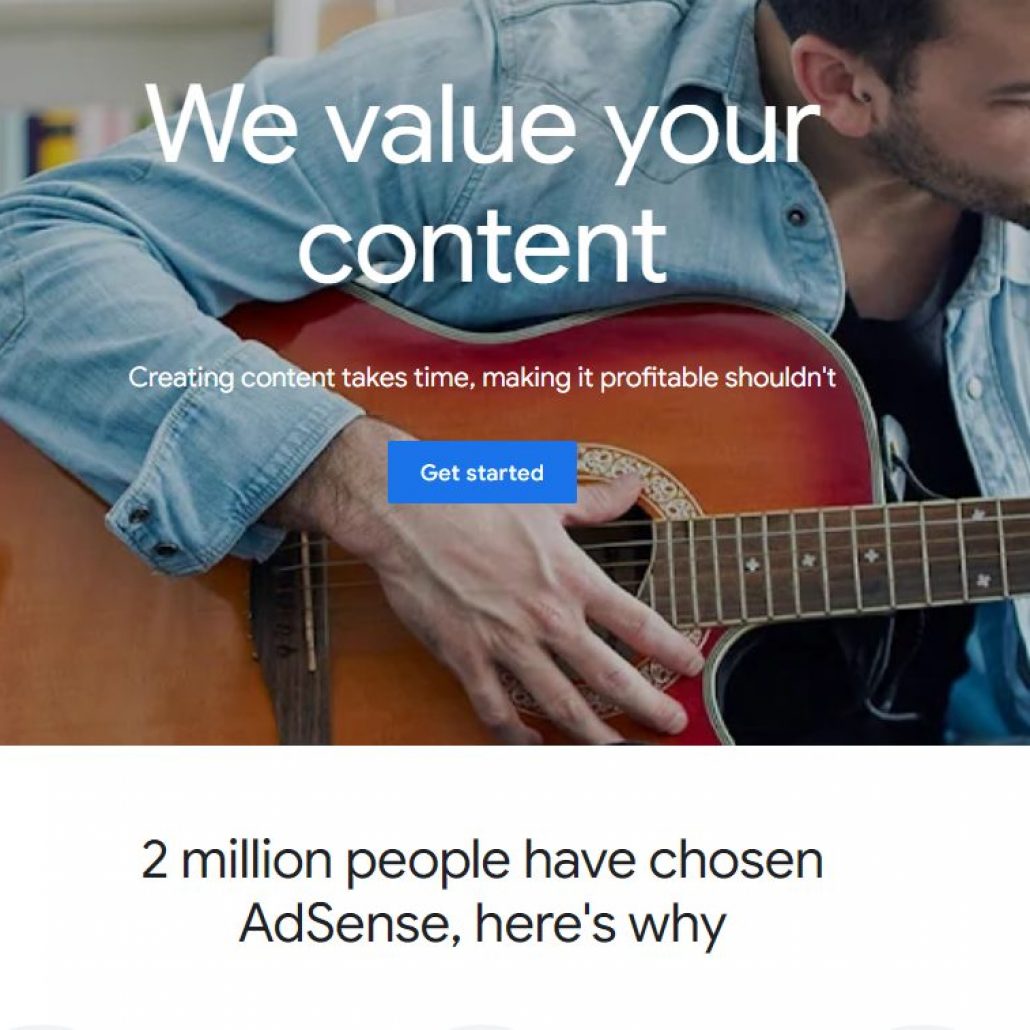 Here is an overview of AdSense and its key features:
Contextual Targeting: Google uses contextual targeting to display ads that are relevant to the content of the web page. This helps to enhance user experience and increase the likelihood of users engaging with the ads.
Ad Auction: The highest bidder gets their ad displayed on the website, and the website owner earns revenue based on the cost-per-click (CPC) or cost-per-thousand-impressions (CPM) model.
Easy Implementation: Integrating AdSense into a website is relatively straightforward. Website owners need to sign up for an AdSense account, generate ad code, and place it on their web pages.
AdSense Policies: Google has strict policies that need to be adhered to in order to maintain an active AdSense account. Violations of these policies can lead to account suspension or termination.
Performance Tracking: Google provides comprehensive performance tracking tools, allowing website owners to monitor ad performance, click-through rates (CTR), revenue generated, and other metrics.
Revenue Sharing: AdSense operates on a revenue-sharing model, where website owners receive a percentage of the ad revenue generated from their website.
AdSense Network: AdSense is part of the larger Google AdSense network, which includes a vast pool of advertisers and publishers.
Reasons to Consider AdSense Alternatives
The Google platform has a few drawbacks that make it inappropriate for some blog sites. Here are a few typical and convincing arguments to choose a rival ad network over AdSense:
1. Eligibility Requirements
Before becoming a partner, several networks, including AdSense, require applicants to meet specific website performance goals. If Google rejects your blog for an AdSense account, you have to find a network with easier approval standards to begin.
2. Higher Revenue Potential than AdSense
AdSense revenue is influenced by various factors such as website traffic, ad placement, and advertiser competition. Some AdSense alternatives may offer higher revenue potential, especially for websites with specific niches or high-quality traffic that may attract premium advertisers.
3. Ad Customization
Certain ad networks offer the ability to customize the appearance of your ads to match your website's theme, making them blend seamlessly with your original content. The extent of customization may differ among different services, but many allow you to modify the color and size of the ad unit, providing greater flexibility compared to the limitations of AdSense.
4. Customizing for Your Blog
Google AdSense and similar ad networks serve various content-driven websites, including blogs, news sites, and video publishers. However, if you desire a personalized ad solution that directly collaborates with you and aligns perfectly with your unique blog, it is logical to explore alternatives to AdSense.
5. Diversify Revenue Streams
Relying solely on AdSense for website monetization can limit revenue potential. Exploring alternative ad networks and monetization methods allows website owners to diversify their income streams and potentially increase overall revenue.
Top AdSense Alternatives
To make it more easy for you to decide the type of Ad network you want we have classified them in different category as follows:
A. Affiliate Marketing Programs
B. Native Advertising Networks
C. Contextual Advertising Networks
D. Video Advertising Networks
E. Direct Advertising Networks
To learn how you may monetize your website or blog even more, let's look at some of the best Google AdSense alternatives:
A. Affiliate Marketing Programs
1. Amazon Native Shopping Ads
Are you familiar with Amazon's display ads program called Amazon Native Shopping Ads? It is a part of the Amazon Associates program and offers an opportunity to place native Amazon product listings on your blog pages. These ads are specifically targeted based on the content of the surrounding page.
When a visitor clicks on one of these ads and makes a purchase on Amazon, you will earn a commission from that sale. Amazon's strong reputation in e-commerce increases the likelihood of your visitors making a purchase through these ads compared to other competitors.
As for payments, Amazon issues payouts 60 days after the end of each month, and the minimum payout threshold is set at a low amount of $10. Payments are conveniently made via direct deposit.
This program is particularly suitable for publishers who wish to collaborate with Amazon and become an Amazon Associate, allowing them to benefit from the association with this renowned e-commerce giant.
2. ShareASale
Shareasale is a prominent affiliate marketing network that connects advertisers with publishers (affiliates) to promote products and earn commission on successful referrals. The network has been in operation for over two decades and has gained a strong reputation in the industry. Shareasale provides a platform where advertisers can showcase their products or services, while publishers can find relevant affiliate programs to monetize their websites.
To become a Shareasale affiliate, you need to meet certain requirements:
Website or Blog: You must have an established website or blog with high-quality content relevant to the products or services you wish to promote.
Traffic and Engagement: Shareasale expects a certain level of traffic and engagement on your website to ensure that you can effectively drive sales and conversions.
Content Compliance: Your website must comply with Shareasale's content guidelines, which typically include restrictions on adult, illegal, or offensive content.
Registration: You need to complete the affiliate registration process on the Shareasale website, providing accurate information about yourself and your website.
Shareasale operates on a cost-per-sale (CPS) model, which means you earn a commission when someone makes a purchase through your affiliate links. The commission rates and pricing structure vary depending on the specific advertiser programs you choose to promote. Each advertiser sets its own commission rates, which can range from a percentage of the sale amount to a fixed dollar amount per sale.
3. Commission Junction
CJ Affiliate, formerly known as "Commission Junction," is an affiliate marketplace where eCommerce brands can explore a wide range of products for promotion and business growth. Vendors on CJ Affiliate strive to differentiate themselves from competitors by offering a diverse selection of products and competitive pricing.
CJ Affiliate utilizes essential components of online marketing to engage Publishers, who attract consumers through various platforms such as websites, social media, web searches, email, and more. Additionally, CJ Affiliate collaborates with advertisers who aim to promote specific products, experiences, and services.
You may join for free! Don't worry if you are just beginning; CJ is an affiliate network that is welcoming to newbies. The qualifications to join the platform are essentially the same as those of other networks.
Original, high-quality stuff.
Obviously, stuff that isn't gated.
Site privacy statement.
No incentive models, software, or deals
Websites having a predominance of US and Canadian visitors.
The main source of traffic shouldn't be 'paid.'
10K+ monthly page views on your blog or website and a sizable social media presence.
Of course, you also need to have a social media presence, blog, or website and be at least 18 years old. If you have more than one traffic source, you can add them. You must go to 'Account,' 'Websites,' and 'Add Website.'
This global affiliate marketplace is a great solution for independent blog owners (Publishers) like me and you to connect with affiliate programs offered by thousands of online brands.
B. Native Advertising Networks
1. Taboola
Taboola is a well-known advertising company that works with big media brands and is known for its high-quality ads. They specialize in native ads, which are ads that look like they belong on the website they appear on. These ads are targeted based on Taboola's advanced tracking methods.
Taboola offers more than just ad placements. They have a range of features that allow you to customize the look and feel of the ads, embed videos, personalize the ads based on user preferences, and filter ads based on specific keywords.
To use Taboola, your website needs to have at least 500k pageviews per month, so it's more suitable for large companies and not small bloggers. The minimum payout for earnings is $50, and you can receive it through Payoneer.
Taboola is most suitable for big companies seeking personalized and targeted ads for diverse audiences.
2. Adversal
Adversal is a self-service advertising platform that allows publishers to purchase and publish ads without the need for human assistance. With Adversal and similar self-service platforms, you have full control over the content and placement of your ads, which is beneficial for those who want more autonomy in their website advertising.
Adversal offers a user-friendly interface that simplifies the setup process, enabling you to get your ads up and running quickly. You have the flexibility to manage your campaigns with just a few clicks, and the platform supports various ad formats such as display ads, video ads, and native ads, giving you the freedom to choose the most suitable options.
Your website must generate a minimum of 50k monthly pageviews, have its own domain, and not require a login to qualify for Adversal.
The minimum payout threshold is $20, and payments are issued on a monthly basis. You can receive your earnings through wire transfer, PayPal, ACH, or check, providing convenient payment options.
3. Monumetric
Monumetric, formerly known as The Blogger Network, is an advertising network that prioritizes bloggers and values the quality and relevance of ads displayed on your website. They have a direct customer approach and provide reliable support whenever you need assistance.
Unlike a cost-per-click model, Monumetric operates on a cost-per-impression basis, which means you earn revenue based on the number of ad views rather than clicks. Although earnings from impressions are generally lower than clicks, Monumetric compensates for this by delivering highly targeted advertisements.
One standout feature of Monumetric is its four-tiered monetization programs, tailored to the monthly pageviews of your blog. As your blog grows, you receive increasing levels of support.
The minimum requirement for approval is 10k monthly pageviews, which is relatively attainable for mid-sized blogs. However, it's important to note that blogs with under 80k monthly pageviews are subject to a $99 setup fee.
Monumetric offers a minimum payout of $10, and you can receive your earnings through PayPal or direct deposit.
Ideal for larger and medium-sized bloggers seeking high-quality, targeted, and impression-based ads, Monumetric provides a reliable platform for effective monetization strategies.
C. Contextual Advertising Networks
1. Media.net
Media.net is a popular ad network that provides contextual advertising solutions to website publishers. It offers a wide range of ad formats, including display ads, native ads, and video ads, to help publishers monetize their websites effectively.
Media.net primarily focuses on contextual targeting, which means the ads displayed are relevant to the content on the website, enhancing user engagement.
Since 2010, Media.net has been a well-known ad network that provides publishers with contextual advertising in order to sell adverts. Media.net delivers premium advertisements to over 500k websites, serving top publishers and ad networks with various solutions and platforms.
To be accepted, your blog must offer high-quality content and adhere to a clean, professional design. Your traffic source also matters: Media.net requires that the majority of your visitors are located in the United States, United Kingdom, and Canada.
Minimum payout: $100
Minimum traffic requirements: 50k monthly views
Best for: Publishers looking to add display ads, native ads, mobile and video ads. Closest to Google AdSense in terms of overall experience
2. Infolinks
InfoLinks offers an effective alternative to traditional display ads by specializing in in-text advertising placement. With InfoLinks, relevant ads are automatically associated with keywords found within the body of your blog text.
When visitors hover over these keywords, relevant ads appear alongside them. Blogs benefit from this advertising type due to ample text space for relevant ad placements.
InfoLinks is suitable for any type of blog, whether it's new or established. There are no setup fees, and no minimum requirements for page views, making it accessible to all bloggers. Once you've set up InfoLinks, you can easily implement in-text ads (and even targeted display ads if you prefer) and gain valuable insights from the reporting dashboard.
When it comes to payments, InfoLinks offers a payout every 45 days through PayPal, Western Union, and Payoneer. The minimum payout threshold is $50.
Overall, InfoLinks is an ideal choice for bloggers and publishers who are seeking an in-text advertising solution that is accessible to both new and established websites.
3. Propeller Ads
PropellerAds is a growing platform that helps bloggers make money from their websites, whether they are new or have been around for a while. They are known for popunder ads, which appear when you close a window on their site.
If popunders don't suit your blog, PropellerAds offers other types of ads for desktops, like native ads, banners, and video ads. They also have options for mobile sites and apps, including push notification ads.
PropellerAds is great for both new and established websites. They don't require a minimum amount of site traffic, and you can start using their services right away after creating an account. You can receive payments via PayPal with a minimum payout of only $5. They pay out monthly.
Ideal for: Websites of all kinds, new or old, that want to use popunder ads and other types of ads without specific targeting.
D. Video Advertising Networks
1. YouTube Partner Program
The YouTube Partner Program (YPP) is a program designed by YouTube that allows content creators to monetize their YouTube channels. It provides an opportunity for creators to earn money from their videos by displaying ads, receiving channel memberships, and receiving support from viewers through Super Chat and YouTube Premium revenue.
The YouTube Partner Program is considered one of the best alternatives to AdSense for several reasons:
Large Audience: YouTube is the second-largest search engine and has a massive user base, providing creators with the potential to reach a vast audience and generate substantial revenue.
Diverse Monetization Options: In addition to ads, the YPP offers multiple ways for creators to earn money, such as channel memberships, merchandise shelf, Super Chat, and YouTube Premium revenue.
Engaged Community: YouTube fosters a highly engaged community of viewers who actively interact with creators through comments, likes, shares, and subscriptions.
Creator Support and Resources: YouTube provides a range of resources, tutorials, and support to help creators succeed. They offer access to analytics, channel growth insights, and best practices to optimize content and maximize revenue potential.
Integration with Google Services: As YouTube is owned by Google, it benefits from integration with Google's advertising technology and ecosystem.
Global Reach: YouTube has a global presence, allowing creators to reach audiences worldwide.
These factors make it an appealing alternative to AdSense for content creators looking to monetize their videos and build a sustainable income through their YouTube channels.
YouTube and its creators are part of a revenue-sharing model, and that helps both parties stay in business. For example, when a creator enables ads on their YouTube videos, and viewers watch those ads, the revenue is split between YouTube and the creator. The latter receives 55% while YouTube takes the remaining 45%.
2. Vimeo OTT
Vimeo OTT is a comprehensive paid solution that enables you to create and manage a subscription service and channel. It provides the necessary tools to customize your channel, regularly add new content, and utilize analytics for tracking subscriber growth.
With Vimeo OTT, you can serve exclusive video content to your subscribers while having full control over branding, promotion, and monetization.
Below are the capabilities offered by Vimeo OTT:
Manage video content, including capturing and sharing videos, uploading, hosting, and managing them, all from a single dashboard.
Stream live events, allowing you to broadcast real-time experiences to your audience.
Build your own streaming app, enabling you to create a customized application for delivering your videos.
Develop a dedicated website for hosting your video content, providing a centralized platform for your audience.
Generate revenue by monetizing your videos, unlocking the potential for financial returns.
Utilize pre-designed templates to easily create engaging videos without starting from scratch.
Explore and watch a wide range of videos, discovering new and interesting content.
Keep track of your subscriber base, monitoring growth and churn rates over time.
Efficiently host and manage your video library, ensuring easy organization and accessibility from a unified location.
Vimeo OTT empowers users with these features, enhancing their video management, distribution, and monetization capabilities.
E. Direct Advertising Networks
1. Adsterra
Adsterra is a popular platform for advertising and making money online. It has a special program called Partner Care, which helps brands, media agencies, and individual buyers and sellers.
As a good alternative to Adsense, Adsterra has easy policies, quick reviews, and unique features like Custom Bid, CPA Goal, and Smart CPM to improve ad performance.
Adsterra focuses on various areas like VPN, utilities, mobile subscriptions, and more. They attract website visitors from various countries and provide diverse ad options, including customizable Social Bar ads.
Since 2013, Adsterra has been a respected name in the advertising industry, trusted by brands, app owners, marketers, and website owners.
2. PopAds
PopAds is a specialized advertising network that focuses on delivering popunder advertisements. They pride themselves on being the top-paying network for this specific ad format.
Their network consists of advertisers from over 50 countries, and they have a referral program available for both advertisers and publishers. PopAds offers a range of targeting options to help you optimize your campaigns, and you have full control over your desired budget.
Their advanced bidding system allows you to set the desired price for each popunder. If you choose a lower bid, you'll receive less traffic. To ensure quality, all publisher sites undergo human review to meet specific standards.
Minimum payout: $50 For PayPal
3. Ezoic
Ezoic is a comprehensive platform that empowers publishers to incorporate display ads into their website pages. It uses advanced artificial intelligence to tailor ad experiences for each visitor effectively.
Being a Certified Google Publishing Partner, it grants publishers access to Google's esteemed AdX portfolio of advertising partners. Publishers' websites display higher-paying ads due to their exclusive access to AdX, unavailable through Google AdSense.
In addition to its ad-related features, they now offers innovative solutions for incorporating videos into websites using their new products called Flickify & Humix. Flickify streamlines converting text content into customizable videos, enhancing ad revenue and user experience.
Flickify hosts videos on the Humix platform, enabling publishers to keep a larger portion of ad revenue.
Conclusion
In conclusion, exploring alternative monetization options for your website can open up new possibilities and potentially increase your revenue. While Google AdSense is a popular choice, considering other platforms can provide diversification and tailored solutions to suit your specific needs.
The 10 alternatives discussed in this article offer unique features, such as higher revenue shares, specialized ad formats, and enhanced support for content creators.
Remember, it's essential to experiment, analyze results, and continuously refine your approach to find the best Adsense alternative that works for you.
https://inguide.in/wp-content/uploads/2021/02/inguide_logo_red_340_156-300x138.png
0
0
Rakhi
https://inguide.in/wp-content/uploads/2021/02/inguide_logo_red_340_156-300x138.png
Rakhi
2023-07-05 08:14:11
2023-07-12 10:06:00
Top Adsense alternative for your website