Top Bulk Email Verifier & Validation Software and Services

Before, I discuss the list of bulk email verifier and validation software and website, let's discuss why you should verify the list.
To get better inbox delivery
Verification minimizes hard bounce
Low bounce rate means boost IP and domain reputation
It prevents getting blacklisted by ISP
To get better return on investment
Now the question arises, how often one should verify emails? Well, if you are sending newsletter weekly or at least monthly to all your subscribers then you won't have to verify the list at all, provided automatic bounce removal is in place on your SMTP server. However, if you are not sending the newsletter to all subscribers at once or you send it once in a while, then I would say cleaning up the list every 6 months.
What is the difference between Software and Services?
The major difference between email verification software and services is in terms of functioning. While services usage their huge database build over years to quickly run customers' email lists, software checks all email ids one by one. Several requests to ISP, without actually sending emails, irks ISP which could lead to IP blacklisting. ISP's doesn't like email verification tools or services.
Having said that it's time to look at the list.
Software
1. Atomic Mail Verifier
Atomic Mail Verifier is quite old email verifier. It verifies top ISP like Gmail, Yahoo mail, etc., and cost-effective. They also offer free trial on their software. It also checks for syntax errors in email ids and domain existence. Though it is loaded with many good features, it does have downside. It fails to verify the email addresses of many ISP.
Services/Websites
There is a number of services available nowadays. And, all of them claim to be better than others. I have listed few services along with a comparison table to help you get started.
Comparison Table
Bulk Email Verifiers

Price

Accuracy
Ratings
Disposable & Catch All
Integrations
Free Trial
Time Taken for 100k
Customer Support
Debounce
500K: $300
1M: $500
97.50%
4.7/5.0 Capterra
4.5/5.0 G2
Yes
MailChimp
+8 More
One Time 100
2 Hour
Ticket Support
Live Chat
Zerobounce
500K: $1100
1M: $1590
98.80%
4.7/5.0 Capterra
4.7/5.0 TrustPilot
Yes
Cloudflare
+45 More
Monthly 100
1 Hour
Ticket Support
LiveChat & Phone
myEmailVerifier
500K: $199
1M: $299
99.00%
4.8/5.0 G2
4.4/5.0 LCA
Yes
GetResponse
+5 More
One Time 200
3 Hour
Ticket Support
MillionVerifier
500K: $199
1M: $299
99.00%
5.0/5.0 AWH
4.5/5.0 TrustPilot
Yes
Any Application
Softwares
One Time 200
1 Hour
Ticket Support
Live Chat
EmailVerifyList
500K: $547
1M: $947
99.00%
5.0/5.0 AWH
Yes
Any Application
Softwares
Every Day 50
1 Hour
Ticket Support
Live Chat
Snov
500K: €900
1M: €1400
98.00%
5.0/5.0 G2
3.8/5.0 TrustPilot
Yes
Icontact
+10 More
One Time 100
1 Hour
Ticket Support
1. Zerobounce
Zerobounce is well known and quite popular but not cheaper. It's probably the most expensive service. But nonetheless, they have billions of email ids in their databases that get your job done in minutes. It also claims to use Artificial Intelligence.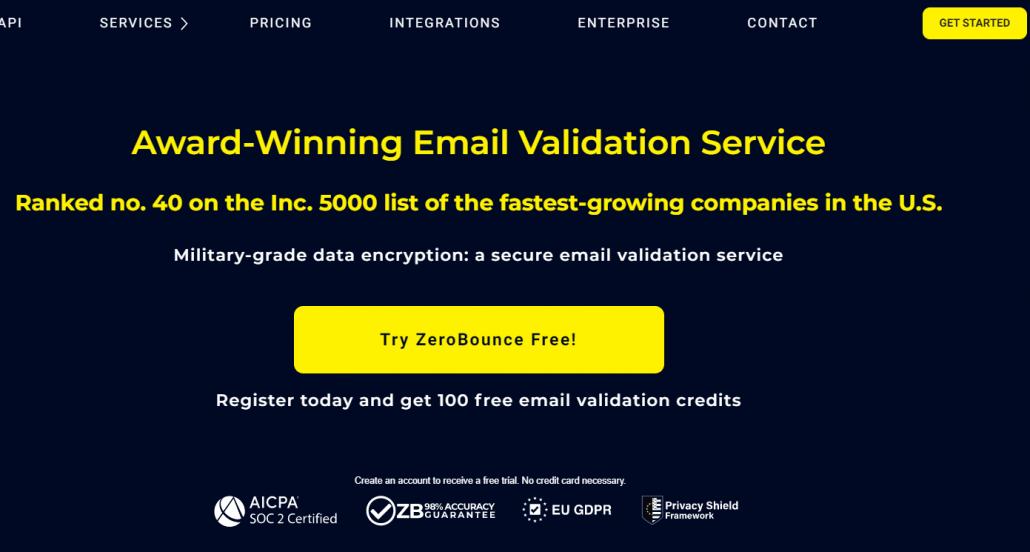 2. Debounce
Debounce is another well-known service. With simple, clean UI and faster service, they have earned the top position in the industry. Many of my students were satisfied with the services. They also offer free email extractor and free disposable detector API. You can integrate this API with your service to stay away from spammers.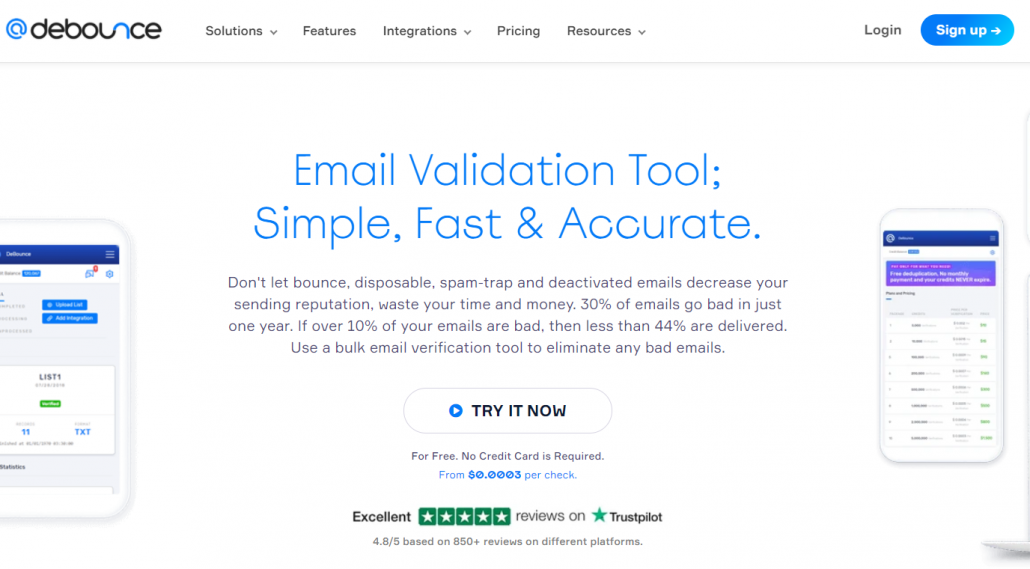 3. myEmailVerifier
myEmailVerifier is easy to integrate with popular services like mailchimp, GetResponse, AWeber, SendGrid, etc. It pricing is competitive and par to other counterparts.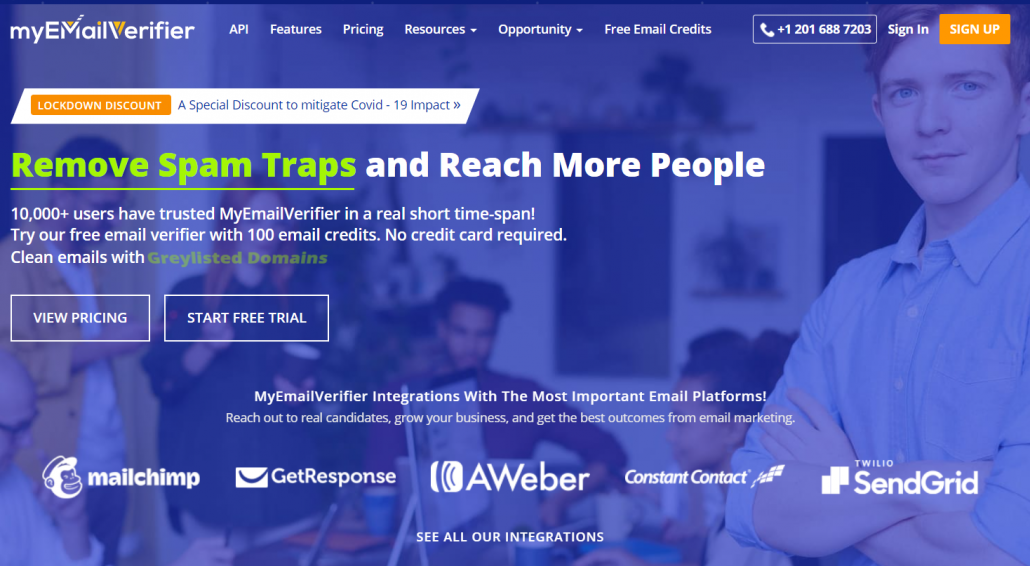 4. MillionVerifier
MillionVerifier is one of the cheapest email verification and validation service. It also has accuracy of 99% for verification.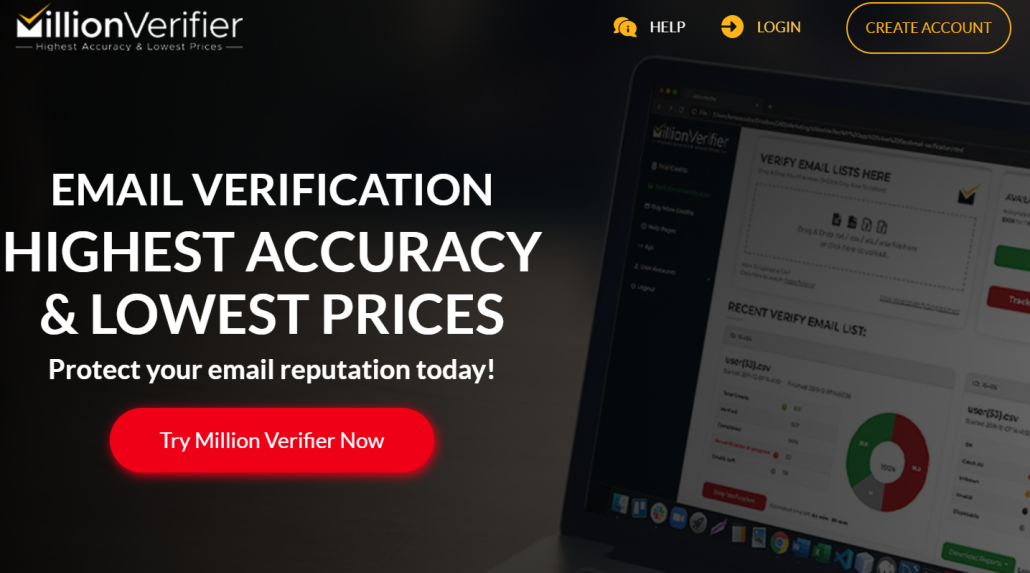 5. EmailListVerify
EmailListVerify with 4.7/5 Capterra rating, user satisfaction is all time high this service.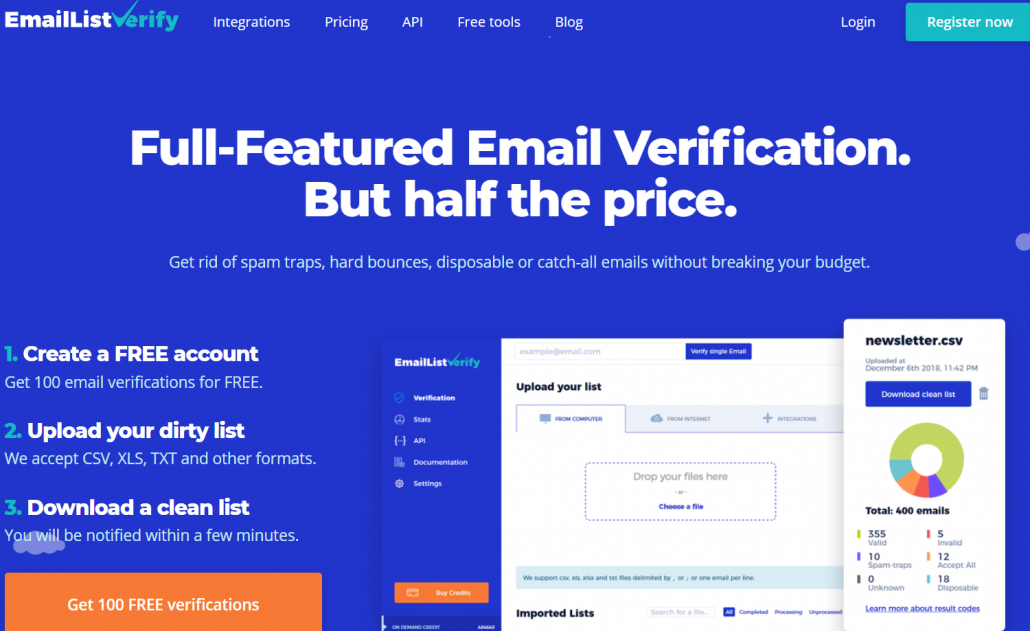 Conclusion
To sum up all software have limited capability and slow but cheapest to run, while services are fast but expensive. Among various services all claims to be better than another. At this point, it would be wise to begin with cheapest service.
https://inguide.in/wp-content/uploads/2021/03/email-verifier.png
735
1148
Dhiraj Rahul
https://inguide.in/wp-content/uploads/2021/02/inguide_logo_red_340_156-300x138.png
Dhiraj Rahul
2021-03-03 15:51:29
2021-03-03 15:51:30
Top Bulk Email Verifier & Validation Software and Services