After working hard on your site and still losing out on SERPs, there must be something wrong, right? What is it? Why is it? How can it be done right?
Let me tell you it is SEO (Search Engine Optimization), To put it simply, SEO means taking a website and optimizing it so it ranks high on search engines like Google, Bing, Yahoo, and others.
This means that the more people see your website, the more your online traffic increases, and the better your chances to provide your product or service to a greater number of people.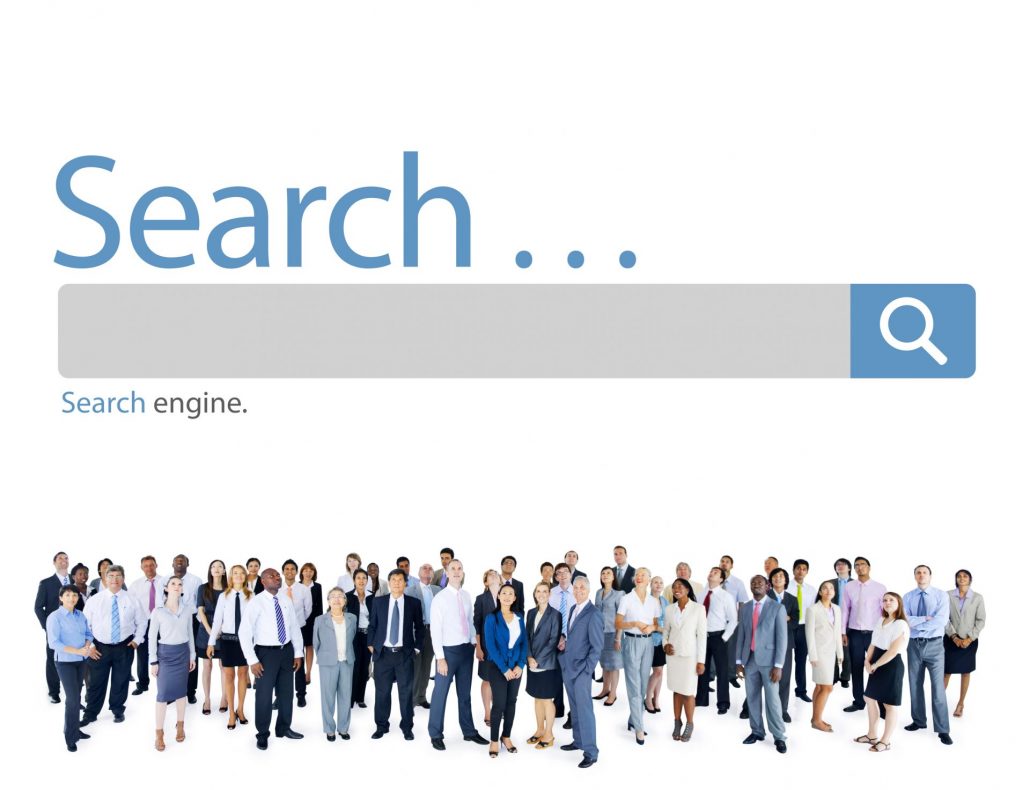 What is SEO?
SEO is as much about people as it is about search engines themselves. It's about understanding what people are searching for online, the answers they are seeking, the words they're using, and the type of content they wish to consume.
Search engines are answer machines. They scour billions of pieces of content and thousands of factors to determine which content is most likely to answer your query.
Search engines do all of this by discovering and cataloging all available content on the Internet (web pages, PDFs, images, videos, etc.) via a process known as "crawling and indexing," and then ordering it by how well it matches the query in a process we refer to as "ranking."
The most important SEO tasks have to do with:
Identifying what users are searching for that is related to your products and services
Creating content that will make users happy
Providing the right signals to search engine crawlers and algorithms through various SEO techniques
How does SEO work?
Search engines such as Google and Bing use bots to crawl pages on the web, going from site to site, collecting information about those pages, and putting them in an index.
Think of the index as a giant library where a librarian can pull up a book to help you find exactly what you're looking for at the time.
Next, algorithms analyze pages in the index, considering hundreds of ranking factors or signals, to determine the order pages should appear in the search results for a given query. In our library analogy, the librarian has read every single book in the library and can tell you exactly which one will have the answers to your questions.
Simply put, When you perform a search on Google the order in which the returning results are displayed, is based on complex algorithms.
These algorithms (also known as search engine ranking factors) consider several rules before they decide which webpage will be shown in the first position, second position, etc.
Optimizing your website for search engines will give you an advantage over non-optimized sites and you increase your chances of ranking higher.
Factors why SEO is important
Visibility & Ranking
Web Traffic
Authority
Creating a better visitor experience
Trustworthy
User Experience
Growth
Without modern SEO, it would be extremely simple to manipulate the search results so that the site with the most links or the most pages—all easily generated by software—consistently ranked #1.
SEO is important because it keeps the search results fair.
These are the most common steps you need to follow while you download any plugin from WordPress.org
To set it up, follow these steps:
Click "Download" at the top of this page. The plugin will automatically save as a .zip file.
Log in to the admin area of your WordPress account.
Find "Plugins" in the main menu, and click on "Add New".
Find and click "Upload Plugin" at the top of the page and select the .zip file.
Once the plugin has been installed, it should be activated in your "Installed Plugins" list.
Now that you understand the concept and what these tools are, we will present a list of plugins for SEO and show you how they will improve your work.
List of best SEO plugins for WordPress:
1. Yoast SEO:

It is quite beginner-friendly, Yoast SEO is a user favorite with a premium plugin that offers several powerful features.
You can optimize your content in an SEO-friendly way and can boost your search rankings. One of the strengths of Yoast SEO is its structure-building capability that can organize your content in an SEO-optimized way and the visitors can find the desired content on your website more easily.
Features of Yoast SEO
Page Optimization: Easily manage meta descriptions, URLs, and Page titles.
Configuration of Google Search Console: Harness its powerful SEO data
Automatic XML Sitemap: Updated whenever you publish new content
Robots.Xt: Tells search engines which pages they can & can't crawl.
The readability, the length of the content, alt attributes, keyword density, title tags, and meta description among others, are all analyzed to ensure you're on the right track.
it has more than 5 million + active installations with 25k 5-star reviews on WordPress.org. Yoast SEO improves your website ranking on search engines, by helping you optimize your site's content and keywords.
Once installed on your WordPress site, the Yoast SEO plugin will appear on each of the pages and posts you create. Yoast SEO analyzes the page's content and provides suggestions on how to improve it.
The plugin gives you a score and tells you what problems there are and how to improve your content for SEO.
It has a freemium plan, so the plus plan starts at $99. You can choose the free version for the beginner as it has all you need to learn.
2. SEOPress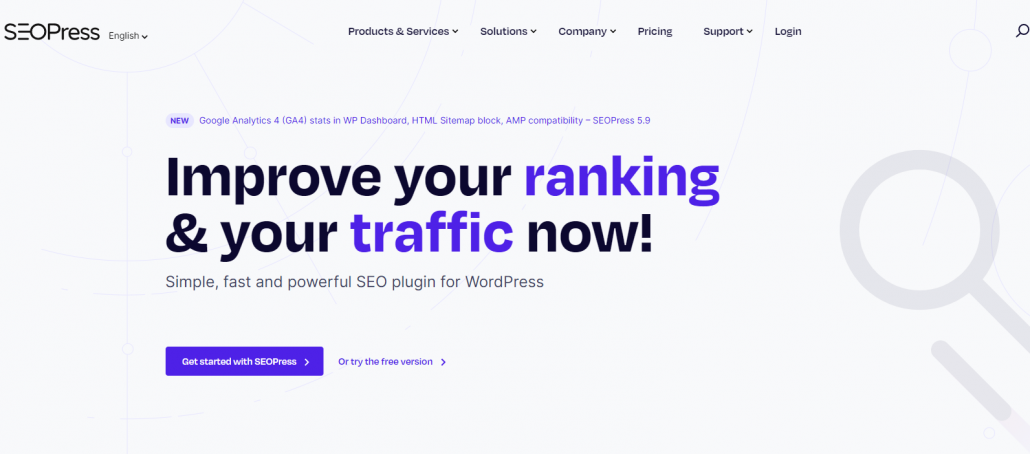 SEOPress provides an all-in-one package for your SEO needs, including breadcrumbs, redirections, schemas, and sitemaps.
It is a powerful WordPress SEO plugin to optimize your SEO, boost your traffic, improve social sharing, build custom HTML and XML Sitemaps, create optimized breadcrumbs, add schemas / Google Structured data types, manage 301 redirections and so much more.
You'll be equipped to optimize titles and meta descriptions, submit your sitemap to Google's index, and even check broken links, all from your WordPress dashboard.
SEOPress is ideal for large websites that need to stay at peak performance to handle high traffic and lots of content, it is also ideal for business owners who want to redesign their website for a better user experience and need to optimize in bulk.
It's simple, fast, and powerful, letting you manage all of your titles and meta descriptions for posts/pages/post types/terms.
Features of SEOPress:
Content Analysis
Mobile/Desktop Google preview
Facebook & Twitter Social preview
Titles
Meta description
Custom Canonical URL
Image XML Sitemaps
HTML Sitemaps
It has a freemium plan, and the pro plan starts at $49/year.
3. All In One SEO pack: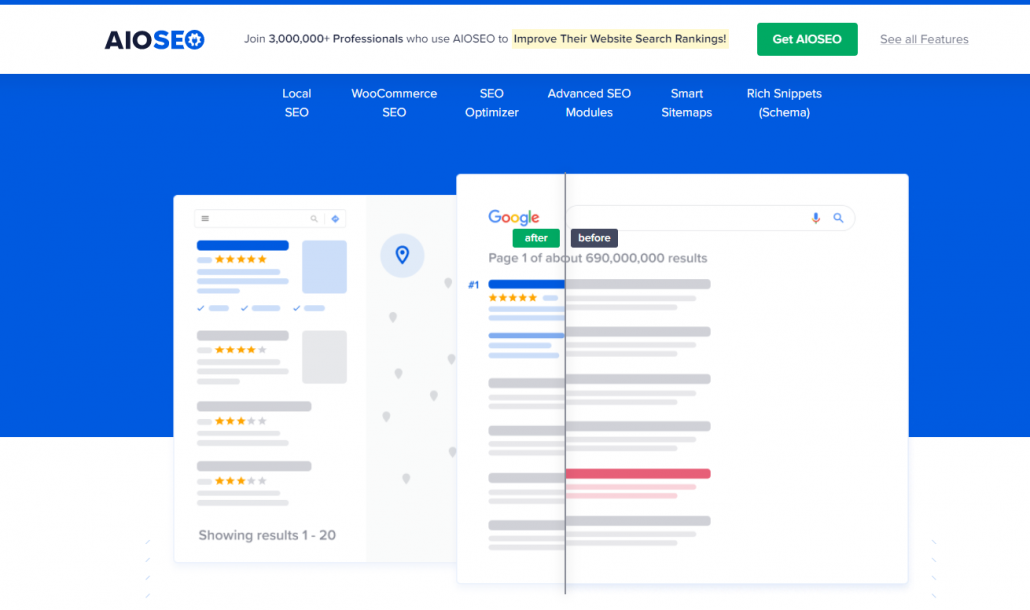 As the name states, it is a whole pack for both beginners and developers, as it is easy to use and has advanced features and an API for developers.
Aside from onsite optimization options, AIO SEO even offers advanced SEO suggestions to boost your rankings and traffic, which makes the plugin stand out from the crowd.
Features of All In One SEO Pack:
XML Sitemaps
SEO Modules
Extensive Support
Extensive Support
Custom Post Types Supports
Easily Access SEO content
Additional Pages for XML Sitemap
Quick-Edit
You can integrate it with eCommerce sites, including WooCommerce
Automatically optimizes your titles for Google and other search engines
It automatically generates meta tags in case if you need
This plugin provides you with out-of-the-box optimization features such as providing XML sitemaps, default SEO content settings, robots.txt files, and so on.
It also provides you a preview snippet so you can easily find out what your title and meta description of your blog posts look like in advance. Make sure to include your primary keyword in both title and description if you want to properly optimize your blog posts for search engines like Google.
All in one SEO pack offers both free and paid versions. If you want to unlock all the features, the plan starts at $49.50/year.
4. W3 Total Cache:

Site speed is so important because the goal of every search engine is to retrieve sites that satisfy the searcher's query while providing a delightful user experience.
W3 Total Cache improves site speed through caching, minifying, and CDN integrations which make it easier to manage all the benefits in one place on your website.
It is the total performance solution for optimizing WordPress Websites. It is the fastest and most complete free WordPress performance optimization plugins
W3 Total Cache improves your site's user experience by improving server performance, caching every aspect of your site, reducing download times, and offering a content delivery network (CDN).
Features:
There's a lot in W3 Total Caches, here's everything that W3 Total Cache has (note: some features mentioned may require the Pro version of the plugin).
Page Caching
Browser Caching
Database Caching
Object Caching support
Minification
Automatic CDN support.
Lazy Loading of Images/Media.
Plugins like W3 Total Cache allow you to store page content, so when a page is visited the loading time is much shorter than normal because the server takes less time to process requests and displays content directly.
There's the free version of W3 Total Cache available directly from WordPress.org, and there's the Pro version starts at $99/site.
5. Broken Link Checker:

A broken link means a link that leads you to a 404 page (empty Page), so SEO is not only about Filling your pages and posts with keywords that are readable. So, thus you need this plugin to make your way past the competition.
Broken Link Checker scans through your blog posts and pages, and all broken links are revealed within a few minutes.
Features:
Detects links that don't work, missing images, and redirects.
Notifies you either via the Dashboard or by email.
Makes broken links display differently in posts (optional).
Prevents search engines from following broken links (optional).
You can search and filter links by URL, anchor text, and so on.
Links can be edited directly from the plugin's page, without manually updating each post.
Highly configurable.
Oh right! It's free to download from WordPress.org directly.
6. Rankie: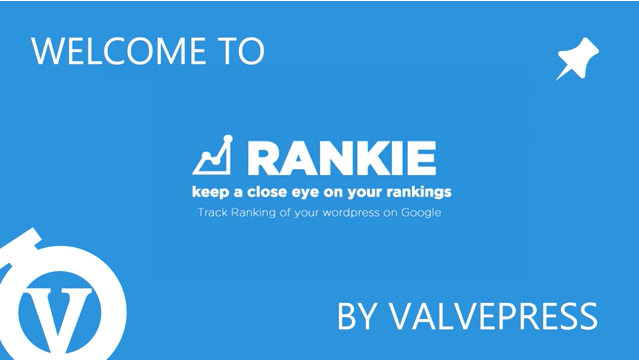 By helping you track your rankings and create powerful reports, Rankie offers the insights you need to make modifications to your pages without needing to open up a new tab for Google Analytics, and WordPress, and a random excel spreadsheet you use to track every keyword you plan to target.
Rankie provides you with more data with which to make the smartest SEO decisions for your site.
It is a WordPress rank checker plugin that will help you track WordPress rankings on Google keeping a close eye on each keyword position.
Features:
Track WordPress ranking on Google
Keyword research tool
Generate ranking reports
Auto track Searched keywords
4 Different methods for locating positions
Daily Report email
Ranking graph for each keyword
Easy filtering
Proxy support
Detailed action log
The plan of Rankie starts from $21/year.
7. WP meta SEO: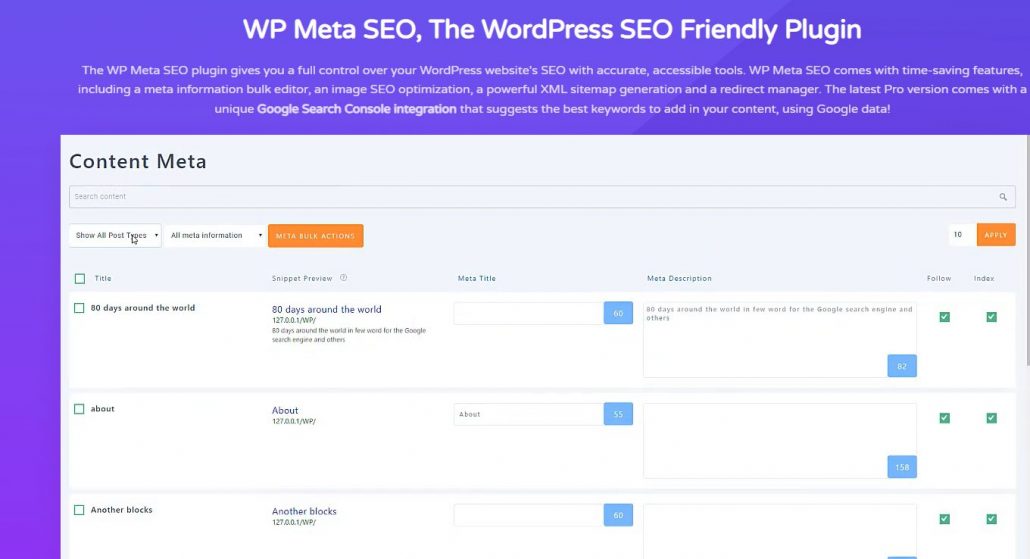 The WP Meta SEO plugin gives you full control over your WordPress website's SEO with accurate, accessible tools. WP Meta SEO comes with time-saving features, including a meta information bulk editor, an image SEO optimization, a powerful XML sitemap generation, and a redirect manager.
Features:
Google keyword suggestion
Duplicate meta checker
404 errors auto index
Custom Email Reports
Sitemap for custom post
Sitemap automatic Submission
WPML and Polylang
Automatic redirect rules
WooCommerce SEO
Sitemap link checker
WP link manager
Google local business.
Compatibility and 3rd party integration with the plugin are Divi builder, WooCommerce, Elementor, Google Search Console, Google Analytics, Developer Friendly, Ready for Multilingual, For every Theme, and All page Builders.
WP Meta SEO is a freemium plugin and you can download it from the WordPress plugin directory, and the premium plan starts at $49.
8. Squirrly SEO: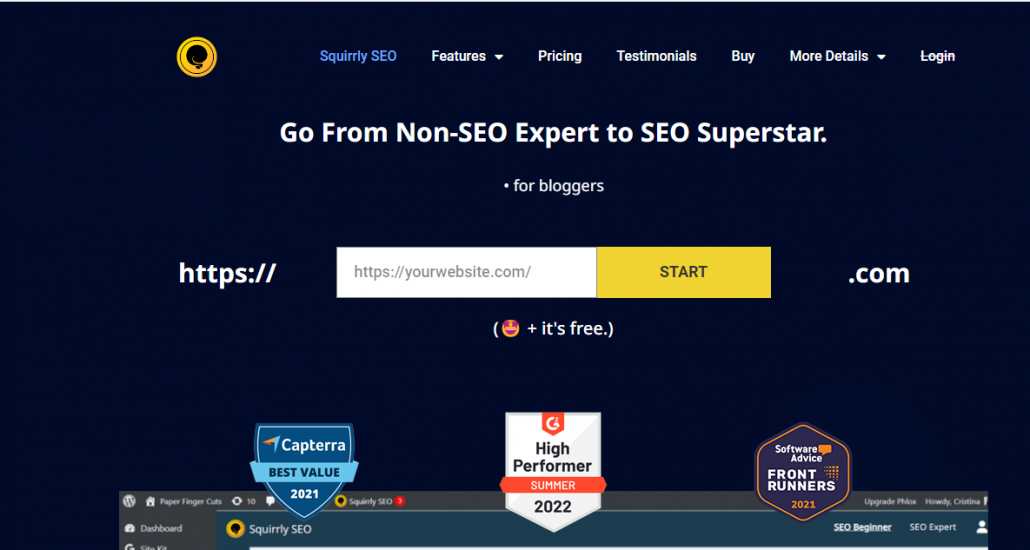 From keyword research to SEO content optimization, content analysis, SEO suggestions, SEO settings, website Audits, and rank tracking – Squirrly offers the most SEO tools and functionality to cover all your SEO needs in one place.
It is an AI-powered, All-In-one SEO suite that takes the guesswork out of search engine optimization.
Non-SEO experts use it to boost their search engine traffic. Google Search Console integration, Squirrly SEO makes it easy to access key website performance metrics right inside WordPress by integrating with Google Search Console.
Google Analytics integration, Squirrly integrates with Google Analytics to bring you must-know data about your pages, making it easy to monitor performance.
Features of Squirrly SEO include competitive analysis, content management, marketing analytics, an activity dashboard, and more. Additionally, it lets employees conduct SEO audits, create marketing strategies and identify duplicate meta descriptions.
Features:
Competitive analysis
Content Management
Marketing Analytics
Activity dashboard
SEO audit
Identify duplicate meta description
Squirrly SEO is a freemium plugin and you can download it from the WordPress plugin directory, and the premium plan starts at $71.99/month.
9. SEMrush Writing Assistant: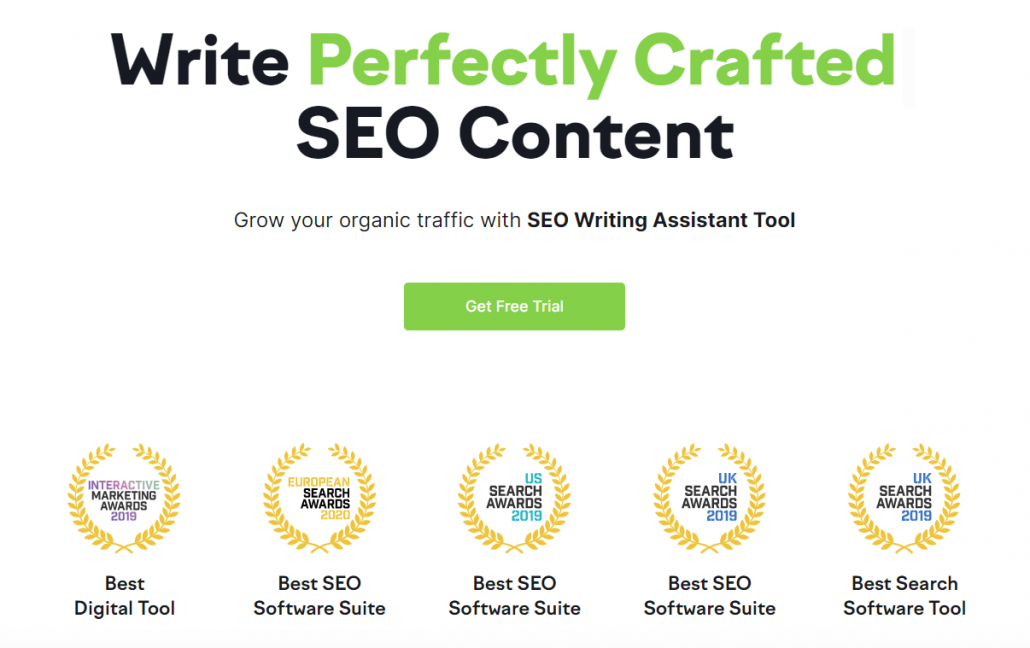 The SEMrush Writing Assistant plugin for WordPress doesn't just help you write better, but it also gives you clues about what your competitors are ranking for and why.
The tool integrates seamlessly with WordPress and offers key readability and SEO suggestions based on the best-performing content in Google's SERPs. Whether you're writing your own copy or editing someone else's, SEO Writing Assistant makes the end product as impactful and effective as possible—for readers and search engines.
The Writing Assistant checks your content as you type and provides recommendations based on your keywords and competitors. This allows you to better produce content that is competitive with what's already out there and ranking.
Using SEO Writing Assistant, you can:
Maintain your brand's tone of voice in each content piece you publish
also check your links for any type of possible errors.
Make sure your copy is optimized
Gives you more recommendations about the targeted keywords to improve the SEO factor.
Improve your article before publication
Make your article easy to read
Quickly assess your article's SEO quality
Check the originality of a piece of text with the plagiarism checker feature.
It is a free plugin but you need a SEMrush account after installing it on your site, it could be any free or premium plan.
10. Rank Math:

Rank Math helps you optimize your site as you write content, providing real-time insights about your posts without you having to leave the WordPress interface, it comes with everything you need to take full control of your on-page SEO
You'll also be able to optimize titles and meta descriptions with a snippet preview, reducing the likelihood of SERP display errors in Google. The best part is that this plugin has been optimized for speed — it's fast so that your site's speed doesn't impact your SEO efforts.
Rank Math comes with an inbuilt 404 Monitor, Redirections, Rich Snippets, Local SEO, XML Sitemaps, Automated Image SEO, Internal Link Building recommendations, etc.
Features:
Clean & Simple User interface
Google search console Integration
Google Keyword Ranking
Social Media Optimization
Powerful Post Optimization
Setup Wizard (Easy to follow)
Google Scheme Markup aka Rich Snippets integrated
Optimize unlimited keywords
It is a freemium plugin and you can download it from the WordPress plugin directory, and the premium plan starts at $59/year.
Conclusion
When done correctly, WordPress SEO can help you boost the visibility and ranking of your website. And this can help you to add them to your WordPress website, configure them to improve the accessibility of your content and URLs and watch your website's traffic and SEO rankings improve – often within three months.
Don't get confused by the options and always keep your business or personal objectives at the forefront of everything you do.
Actually, you have to be careful while choosing the plugin as you give access to them your website and it could be risky. All your hard work and the security too, so think before you install them.
Use your unique requirements to dictate what plugin is the best choice for you and utilize them to do what they're designed to do.
https://inguide.in/wp-content/uploads/2021/02/inguide_logo_red_340_156-300x138.png
0
0
Rakhi
https://inguide.in/wp-content/uploads/2021/02/inguide_logo_red_340_156-300x138.png
Rakhi
2022-09-16 06:27:53
2023-05-26 13:29:54
WordPress SEO