17 WooCommerce Must-have Plugin for WordPress
WooCommerce is perhaps the best solution for most online store owners because, it's free, and you can install several plugins for added functionality to take your online store to the next level. It is a powerful platform all on its own. However, there are some things it can't do. If you want to build a fully-powered online store, you'll need the help of some of the best WooCommerce plugins.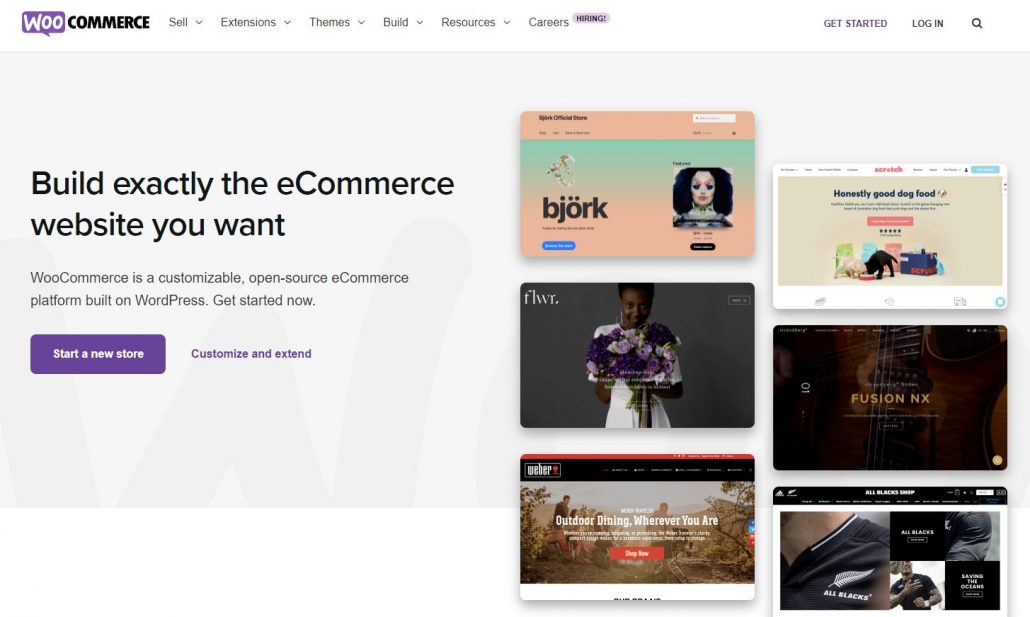 And that's what I'm here to tell you all about today: the best WooCommerce Plugins that you must install on your online store!
These are just some of the things you should be clear about before searching for plugins. Know what your website is about and be clear about the features missing from your website, which will benefit you greatly if added.
When it comes to WooCommerce plugins, there are hundreds of options you can use to extend its capabilities and give your store a boost.
Some of the exciting features you can add to your WooCommerce plugin list:
Analytics
Optimized SEO performance for products and categories
Forms
Landing pages
Push notifications
Opt-in campaigns
Advanced search capabilities
Coupons
Customer reviews
Gift cards
Giveaways
WooCommerce is incredibly customizable!
What to Look For in Must-Have WooCommerce Plugins?
Improve the customer experience
Shorten the customer journey
Be value for money
Easy to use
Improve sales
The Best WooCommerce Plugins
WordPress is an open-source, free solution. You're able to keep costs as low as possible if you're running a very small business site or a personal blog. However, serious online stores typically need premium managed hosting and legitimate plugins with quality customer support.
Some of the plugins listed below are free, but more often than not you should expect to pay for WooCommerce plugins. Sometimes it's a small one-time fee, but sometimes you need to pay monthly.
Having said that, keep reading to learn about our favorite WooCommerce plugins.
1. WooCommerce Wholesale Suite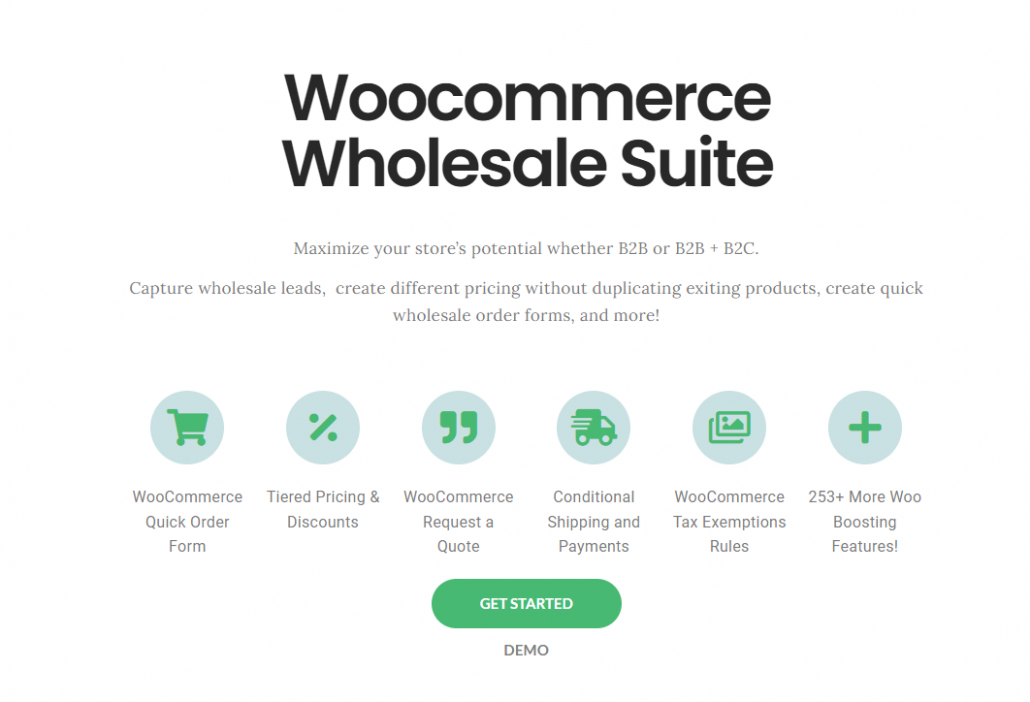 Wholesale Suite solves wholesale for WooCommerce, so it's perfect for store owners but also great for agencies and freelancers who are implementing stores for their clients. If you are after WooCommerce wholesale features or looking for WooCommerce B2B features then this is the tool that will give it to you.
WooCommerce Wholesale Suite is a suite of three plugins that allow you to easily set wholesale pricing in WooCommerce for bulk buyers and other businesses.
You can easily show wholesale pricing to wholesale customers. You can also set the minimum quantity they need to order to avail of the wholesale discount. At the same time, you can keep showing your regular prices to the retail customers.
Control everything you want to sell to your wholesale customers through an extension that lets you manage your eCommerce store's wholesale pricing, multiple wholesale user roles, and much more.
Perfect for hybrid B2B+B2C businesses
Create a private wholesale-only WooCommerce store
Build a residual income stream
Easy-to-use back-end interface
Developer friendly & optimized
No coding required
Pricing The Wholesale Suite Plugin is available at a starting price of $149/year
2. Advanced Coupons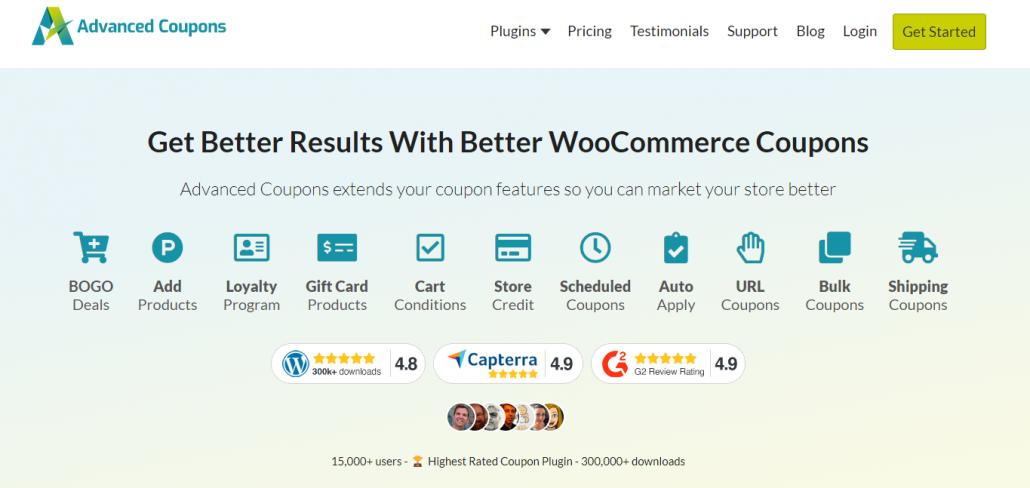 Advanced Coupons is an outstanding coupon plugin for WooCommerce. It helps you to quickly build a wide variety of offers for your online shop. It enables you to make smart coupons, such as "buy one, get one" and URL coupons that automatically apply.
You can also plan your coupons ahead of time, give away free presents, build coupons that automatically apply when a user adds items to their cart, and more.
Advanced Coupons is the best WooCommerce coupon solution available, with features you won't find in any other extension. It's built to help your company thrive by attracting new customers, with everything from BOGO offers to URL coupons.
It comes with several tools that store owners can use to increase sales, automate transactions, and expand their businesses.
BOGO Deals
Loyalty Program
Add Products
Cart Conditions
Auto Apply
Scheduled Coupons
Shipping Coupons
URL Coupons
You can create smart WooCommerce coupons with these features and draw more customers to your shop. Advanced Coupons allow you to add more functionalities to your eCommerce store.
Buy one get one (BOGO) offers, reward programs, personalized cart requirements, coupon scheduling, URL-based coupons, auto-apply coupons, shipping discounts, and much more are all available via Advanced Coupons.
There is no free version available, but it does have a 14-day refund policy, which implies that you can get your money back if you don't like the addon. Advanced Coupons has two pricing packages: Growth Plan and Business Plan. Growth Plan – $49.50 per user, per year and business Plan – $99.50 per user, per year
3. WooCommerce PDF Invoices & Packing Slips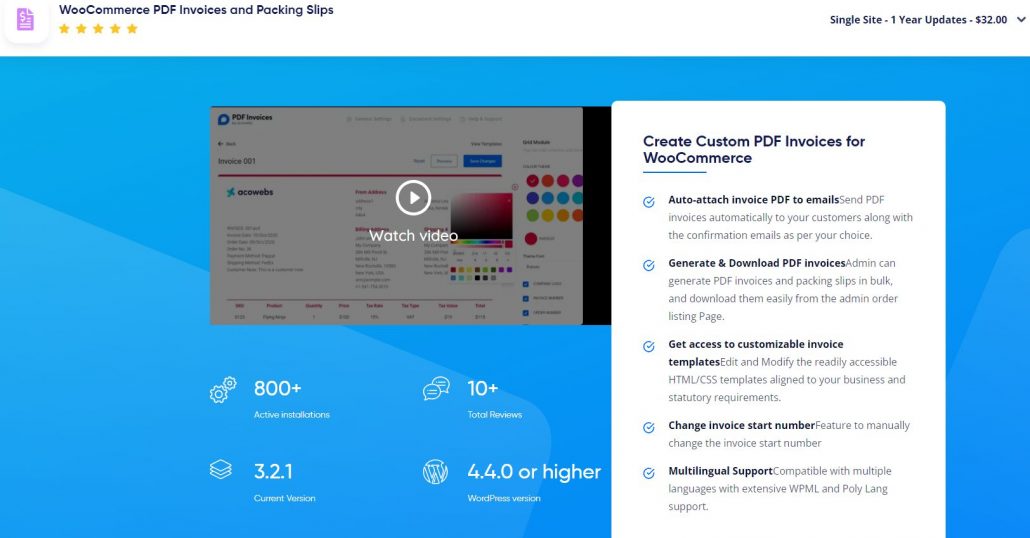 Invoices and packing slips are required for a wide variety of businesses, but this type of smooth functionality isn't provided in WooCommerce. Within moments of installation, you can print out PDF invoices and packing slips for your current and past orders.
The plugin has multiple languages to use, making it easy for many people throughout the world to run the plugin. All invoices are organized sequentially and you can format the numbering to your liking. The plugin lets you generate invoices and packing slips in bulk or individually.
It also makes PDF invoices and packing slips available in your customer's account area. They can easily download or print them from there.
Of course, manually generating a slip for each order individually is both time-consuming and unsustainable, especially when your business starts to grow. Hence, automating the whole invoice process is the best way to go.
Main Features
Automatically attach invoice PDF to WooCommerce emails of your choice
Download the PDF invoice/packing slip from the order admin page
Generate PDF invoices/packing slips in bulk
Fully customizable HTML/CSS invoice templates
Download invoices from the My Account page
Sequential invoice numbers – with custom formatting
The WooCommerce PDF invoices and packing slips plugin is available in multiple languages. You can create credit notes, add invoices to your Dropbox and even send the order slips to your printer for physical record keeping.
Free or Premium Subscriptions start at €79 for 1 site.
4. WooCommerce Subscription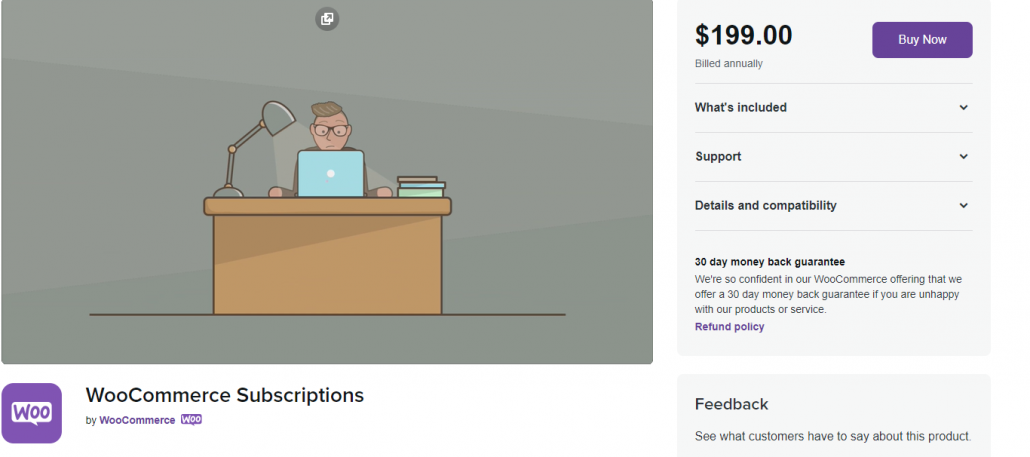 If your website receives recurring payments for memberships, then WooCommerce Subscriptions is the best plugin for you. It can accept payments via more than 25 payment gateways on a regular basis.
A subscription-based store can be a great choice if you want to boost your eCommerce store's sales and overall revenue.
WooCommerce Subscriptions lets your customers subscribe to your products or services by paying on a weekly, monthly, or yearly basis, so you can earn consistent recurring income.
Additionally, you can add sign-up fees or offer free trials
Everything is managed automatically by the extensions, even if a payment is failed at the time of the due, it further tries to charge the card again at regular intervals. Customers can even upgrade or downgrade their plans without any extensive process.
Features of WooCommerce Subscription
Free Trials & Sign-Up Fees
Variable Subscriptions
Subscription Management
Subscriber Account Management
Synchronized Payments
Upgrades/Downgrades
Flexible Product Options
Multiple Subscriptions
Subscription Coupons
Customer Emails
Get the free version of this WooCommerce Subscription plugin from the WordPress repository. The pro version requires €69 for a single site for a year.
5. WooCommerce Products slider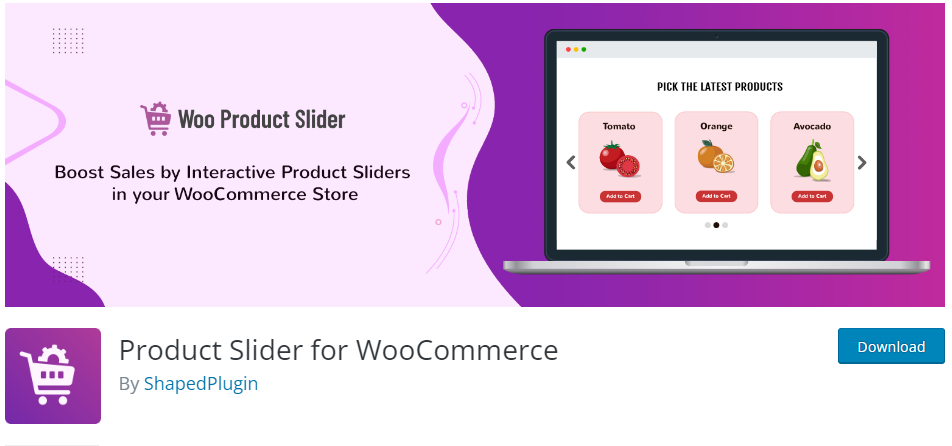 Create customized modern-looking product sliders and carousels on any page of your WooCommerce shop with WooCommerce Products Slider. This is a great way to display multiple products in a limited amount of space without overwhelming the shopper.
This tool is fully responsive and mobile-ready. You can put a slider anywhere and use as many products and sliders as you want. It also hides out-of-stock products and you can customize your slider for different devices. It comes with a layout builder to let you create beautiful product sliders with customization. And, the best part is that you don't need to write code at all.
Some of the Features:
Display your reviews in a slider, grid, or row.
Automatically syncs with your WooCommerce reviews.
Use on a Product page and show reviews for that Product or all Products.
Mobile friendly.
Use as a Widget or a Shortcode.
Create an unlimited number of different review templates.
Customize the colors and even add custom CSS for each template.
Template display options like border-radius, show/hide date, show/hide star rating, background, and text colors.
Only show reviews with text.
Sort the reviews randomly or by the newest.
There's a free version of WooCommerce Products Slider with premium options starting at $19.99 per year.
6. WooCommerce Products Filter

WooCommerce Product Filter gives your shoppers options to filter products by different criteria like price, categories, tags, attributes (e.g. size or color), review rating, sale status, and more. It also lets them search by keyword with an Ajax live search feature. Depending on what type of products you sell, you may also want to enable customers to filter products by attribute. When we say "attribute," we mean characteristics such as color or size.
WooCommerce enables you to add product attributes out of the box. You can create as many as you want and divide them into unique characteristics. For example, if you add the color attribute to your store, you can specify different colors.
WooCommerce Product Filter also has a deep integration with the Elementor plugin. You can set up product filters directly from the Elementor interface and you'll also get dedicated Elementor widgets to include filters in your designs.
For example, some users may prefer to look at products available in particular sizes or colors, rather than viewing the entire catalog. With product filters, they can select their preferred size and color, and only browse through the items that meet their criteria.
Therefore, product filters make it easier for users to navigate your store and find what they're looking for. This efficiency can increase sales and encourage shoppers to return to your store for additional orders.
7. WooCommerce Multilingual

This plugin will help you create a set of websites and use a different language for each according to your requirement. Since it uses WordPress multisite environment, there won't be performance issues related to loading multiple languages simultaneously. Moreover, you will have the flexibility to create different language websites with unique designs and features. Also, you can manage a complex network of websites from a single location, and manage their features and functionality more easily.
Features
Create a network of related websites in multiple languages.
Translate content effortlessly.
Easy admin settings, where you can choose a preferred language without affecting the display on the front end.
Huge selection of languages available.
Option for customers to easily switch product pages into another language.
Create duplicate websites using another site as a template.
SEO friendly.
Using WPML, you can manage different language contents in the same domain with a single WordPress installation. This helps you to serve a diverse audience from a single website without having to install WordPress on multiple domains.
While it's nearly impossible to make your site available in ALL the languages spoken in the world, you can definitely make it accessible for the languages most used by your visitors. Adding additional language translations to your site makes your site more user-friendly and ensures more users turn into customers.
You can get the plugin for $199.
8. WooCommerce currency switcher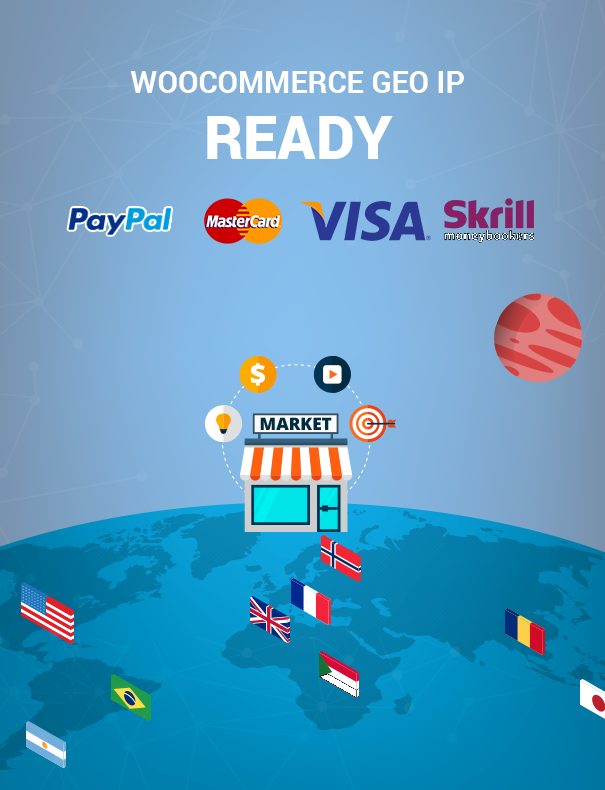 WooCommerce Currency Switcher (WOOCS) is a free WordPress plugin that lets your customers easily switch currencies so they can get real-time conversion rates in their local currency. No international e-commerce site would be complete without automatic currency conversion. This free plugin gives your customers automatic, real-time currency conversions. This added transparency can have a positive influence on their decision to buy.
Features
Easily calculate and switch currencies on your WooCommerce store.
Sidebar widget to help users choose their currency of choice.
Include conversion commission in the displayed rates.
Automatic and manual options for conversion.
The plugin lets you keep the base prices in the default currency and then additional options as per your needs. Moreover, users will be able to pay in their own currency.
The plugin costs $99.
9. YITH WooCommerce Wishlist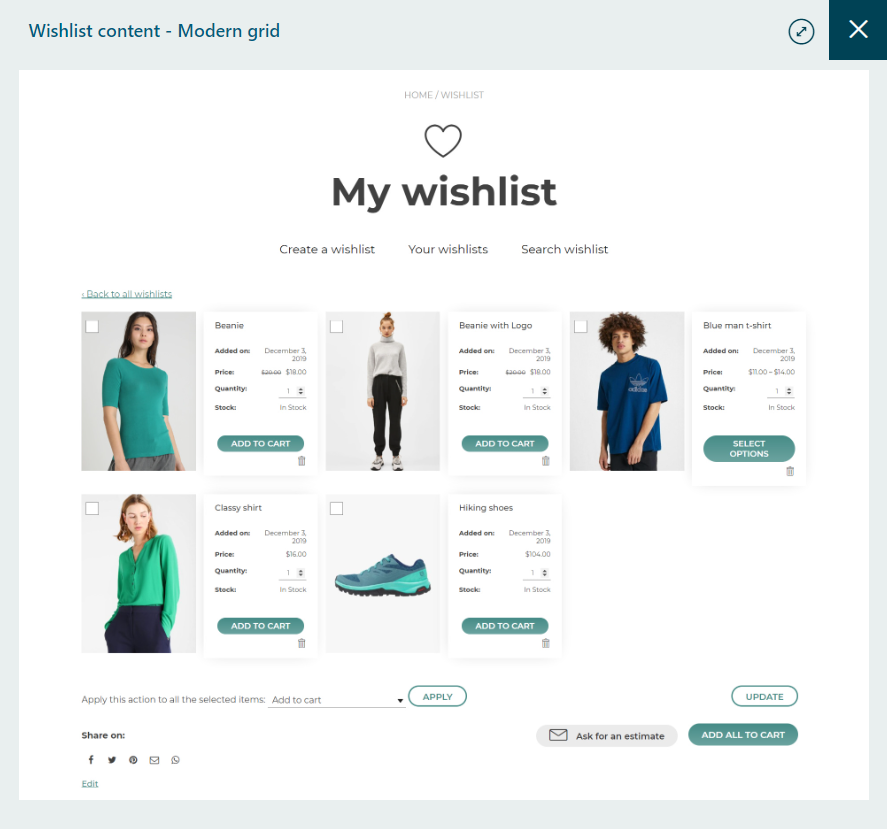 It's a value-add plugin that provides a lucrative tool for some stores, the plugin allows shoppers to create a Wishlist of the products they want to buy, like the Wishlist function on Amazon, for instance… This is useful during the holiday season when people are making shopping lists and buying gifts.
Also, visitors can share their Wishlist via email or social media. This helps to increase your sales indirectly as friends and relatives of your customers use the list to buy. This is a perfect add-on for your online store during the busy holiday season when people are making their shopping lists and purchasing gifts.
Not only does it improve the user experience, but it increases the sales of your online store as well.
The important features of the free version are as follows:
Allows store owners to select a page to save products in the wishlist.
Choose where to display the 'Add to Wishlist' option.
Display an option that allows customers to remove products from the Wishlist.
Display the 'Add to Wishlist' option on the Shop page.
Customize the appearance of the wish list.
Free or Premium Subscription for $94.99 for a single site.
10. YITH WooCommerce Quick View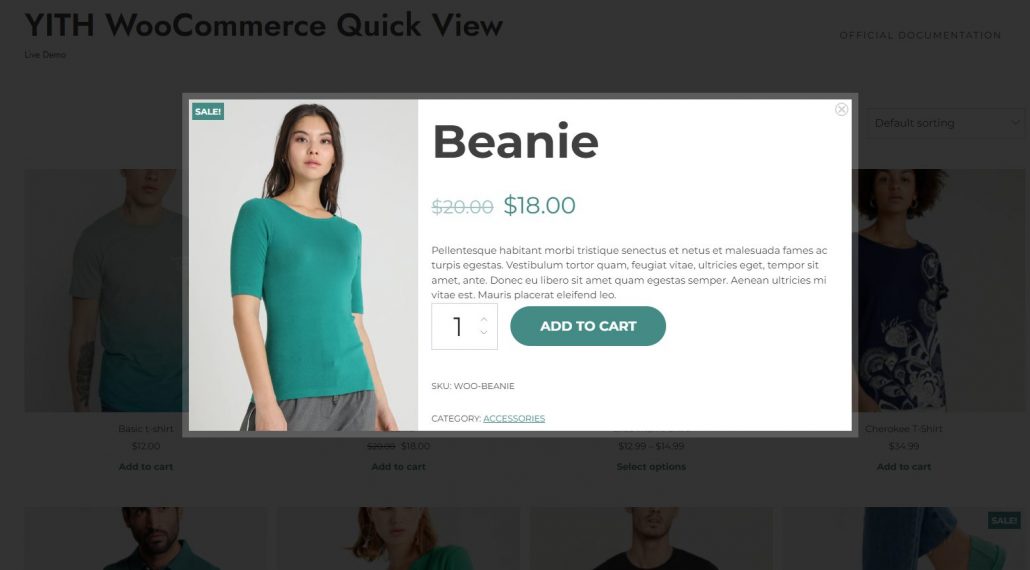 WooCommerce Quick View lets your customers take a peek at product details without leaving the page. It's one of the best WooCommerce image plugins. Just by putting the cursor above the product image, your visitors will see a quick view popup with a larger product image, product description, and an add-to-cart button. This can be very useful for encouraging impulse buys and streamlining the customer journey.
Features That Make YITH WooCommerce Quick View a Great Choice
The YITH WooCommerce Quick View plugin is an easy way to speed up the purchase process for your customers.
It only takes a few moments to install the plugin and see the quick view module for all of your products.
Buttons are added to product loops and collection galleries to open windows with quick product information.
The quick view lightbox is powered by AJAX so that it loads quickly and doesn't interrupt anything on your website.
You're able to customize the styling of the module to fit your own branding.
This is a great way to maintain a clutter-free product list and still give interested shoppers the information they need.
While the plugin's free version is available, you can use the premium version on unlimited websites at $69.
11. YITH WooCommerce Zoom Magnifier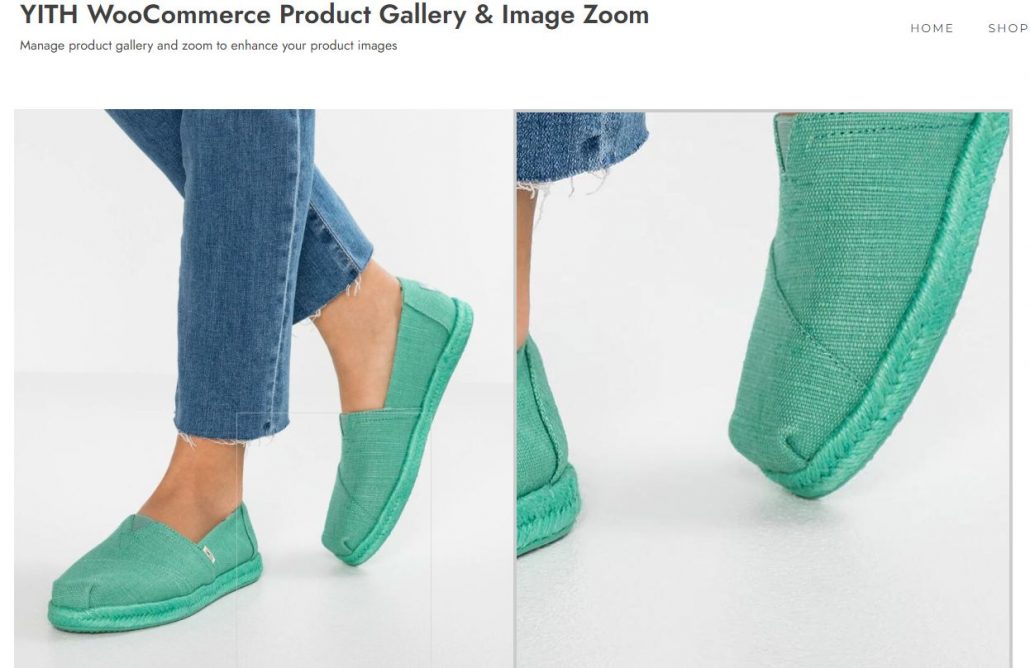 Letting your customers zoom in on a product gives them a better feel of the product they're about to buy and increases their likelihood of clicking the purchase button. Essentially, this plugin allows your customers to enlarge an image on your website on mouseover. You can customize the experience by enabling the feature or disabling it on mobile versions of your website.
This increases customer engagement in your store, which brings in more sales.
Main Features
Enable the zoom on your product images
Choose the zoom position (inside the main image or external, on the right side)
Deactivate zoom on mobile devices
Set the size of the zoom window
Choose whether to blur the image while zooming or not
Show the lightbox on your product images
Customize the colors, size, and position of the lightbox icon
Enable the product gallery slider
Set the number of thumbnails to show in the slider
Show the slider arrows on hover
Customize the size, colors, and shape of the arrows
Enable the slider autoplay
Enable the slider as infinite
YITH WooCommerce Zoom Magnifier is free or $59.99/year for a single site.
12. WooCommerce Checkout Field Editor

WooCommerce checkout field editor and manager plugin help to manage the checkout page fields in WooCommerce Store.
Its drag-and-drop form builder helps edit checkout fields easier. It can use to add, modify or hide default WooCommerce checkout fields.
It enables you to edit the default checkout fields of your WooCommerce platform, add new custom fields in the three sections (namely Billing, Shipping, and Additional), edit, hide, or delete the default fields, change labels, rearrange checkout fields, validate the checkout fields, add custom CSS classes, etc.
The plugin lets you add 17 different custom fields to checkout including text areas, email, phone numbers, selection areas, radio buttons, and more.
Key features of the checkout field editor:
Create Additional Checkout Fields & Sections
24 Custom Checkout Field Types
Choose Price Type
Display Fields & Sections Conditionally
Repeat Fields & Sections Conditionally
Manage Fields Display
Rearrange Checkout Fields
WPML Compatibility
Import & Export fields and sections
There's a free version of WooCommerce Checkout Field Editor with premium plans starting at $49 per year.
13. WooCommerce Product Ad-On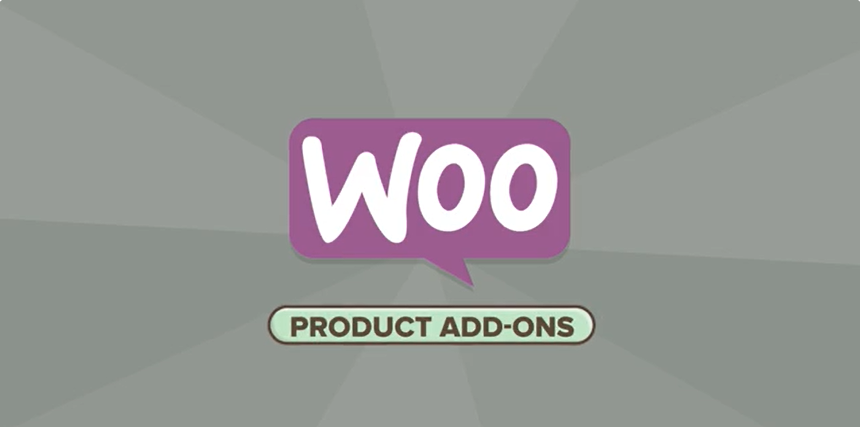 Offer add-ons like gift wrapping, special messages, or other special options for your products. Add options via text boxes, dropdowns, text areas, checkboxes, custom price inputs, and even sample images. Add-ons can be added globally or per product from the edit product page.
Product Add-Ons allow your customers to personalize products while they're shopping on your online store. No more follow-up email requests—customers get what they want before they're done checking out.
By using a variety of field types like text area, text field, upload file, dropdown, checkboxes, multiple select, etc. WooCommerce extra product addons plugin simplifies product customization for the end users.
New Features of WooCommerce Product Addons
Option to add a specific product to sell
Option to display options' price separately or dynamically
Option to display fields after adding to cart button
Don't display in cart & checkout option with each field
Don't display in order details option with each field
New Fields: Number, heading
The WooCommerce Product Addons plugin has a variety of custom options for adding to product pages. You can add a field that best describes a product feature. Following are the available input types for adding custom fields to the landing pages.
Text Field.
Text Area
File Upload
Dropdown
Radio button
Checkbox
Simple Checkbox
Multiple Select
Date and Time
Color Picker
Google Fonts
Google Map
There's a free version of WooCommerce Product Addons with premium plans starting at $49 per year.
14. WP Mail SMTP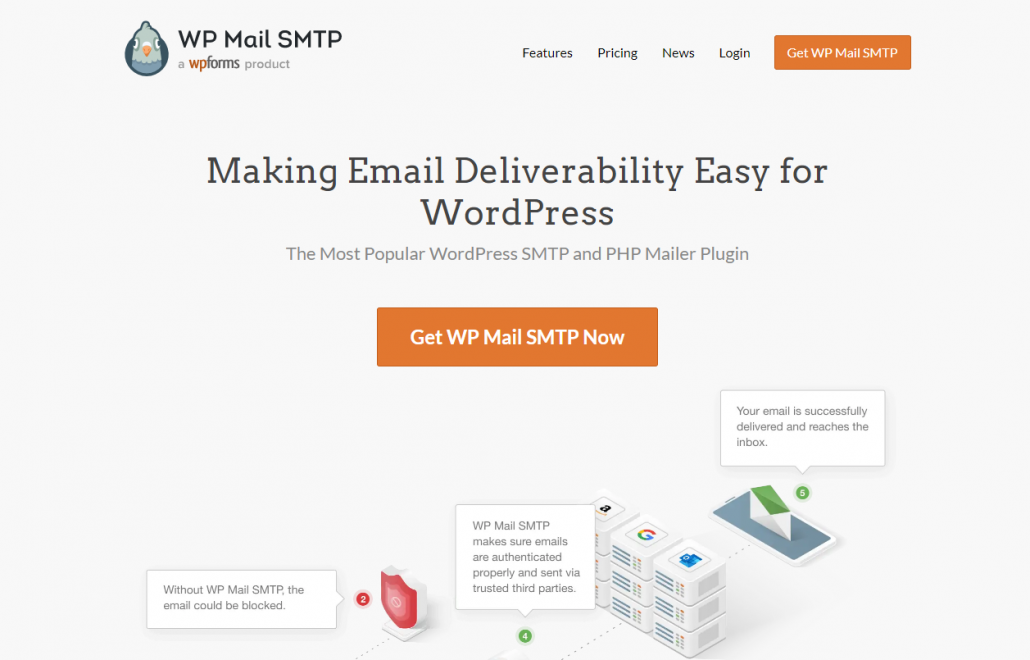 WP SMTP can help us to send emails via SMTP instead of the PHP mail () function, WP Mail SMTP is the perfect solution to ensure your website sends emails reliably. Email deliverability is a very common issue. Since almost all websites send emails, WP Mail SMTP is for everyone.
Over 2 million WordPress websites use WP Mail SMTP to improve their email deliverability.
Here are the features that make WP Mail SMTP, the best WordPress SMTP plugin:
Easy Integration with Popular Email Services
Managing WordPress Emails and Notifications
Email Log
White Glove Setup
Full Documentation
Top-Rated Support Team
Built for Performance
Unlike other SMTP plugins, WP Mail SMTP allows you to set up SMTP on your site using 9 different mailer options:
SMTP.com
Zoho Mail
Sendinblue
Mailgun
SendGrid
AWS
Gmail or G Suite
Outlook
And another SMTP
You can go free or the pricing starts at $49/ yr.
15. WooCommerce Table Rate Shipping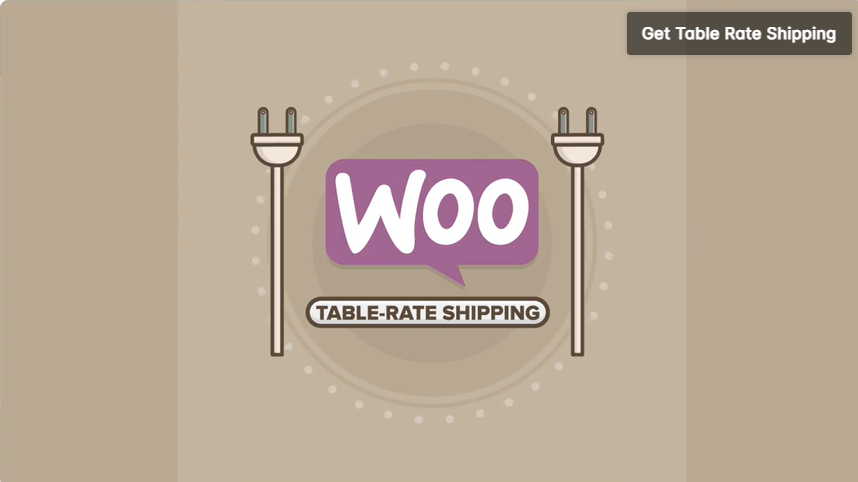 This table rate method for WooCommerce can add multiple rates for a given customer based on a variety of conditions set by the admin. These can include shipping destination, cart subtotal, item shipping class, price, weight, and so much more.
Key Features
Seamless integration with WooCommerce shipping zones
Easy to use – very intuitive user interface
Define the shipping label that shows up in the cart for the buyer
Define Shipping by Total Cost
Define Shipping by Weight
Include or exclude Tax
You can set up multiple tiers – effective for most stores
Add additional handling fees for each order
Plus, Table Rate Shipping even has a dimensional weight calculator. It's flexible, user-friendly, and lets you manage your shipping smoothly so your shoppers have a fantastic checkout process.
Pricing starts at $99.
16. AffiliateWP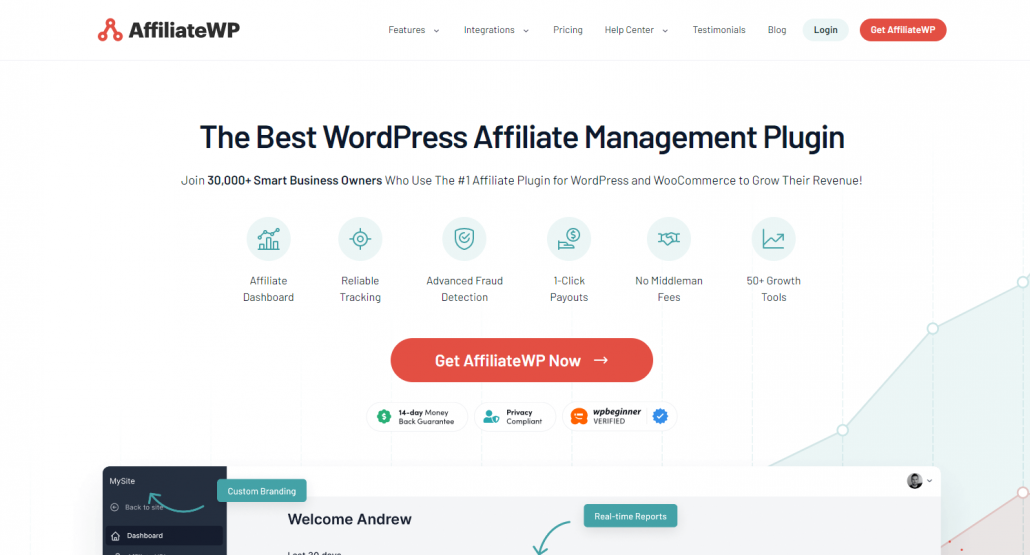 An affiliate program helps you grow by offering affiliates a small percentage or flat fee for driving sales to your site. There's a reason most eCommerce stores have an affiliate program – it creates an army of people who will create content to promote your store.
AffiliateWP is a powerful affiliate program plugin for WordPress. It comes with seamless integration with WooCommerce and you can create and run a full-fledged affiliate program on your WooCommerce store. It's a cost-effective solution that lets you control every aspect of your affiliate program. AffiliateWP also comes with detailed reports so you can track link clicks, sales, and payments.
When someone signs up to be your affiliate, they'll get a special link and earn a small commission on each sale they make through that link.
Here's a quick overview of some of the best features:
Front-end affiliate registration forms for easy signup.
Auto or manual approval of affiliate applications.
Front-end dashboard with reports and tracking information for affiliates.
Real-time reporting that tracks visitors, referrals, and earnings.
Support for coupon codes.
Publish your own creatives for your affiliates to use.
Export and import affiliates, referrals, and settings.
Assistant to help to migrate from other systems.
Library of free paid, and third-party add-ons.
AffiliateWP costs from $149 per year up to $299 per year.
17. WooFunnels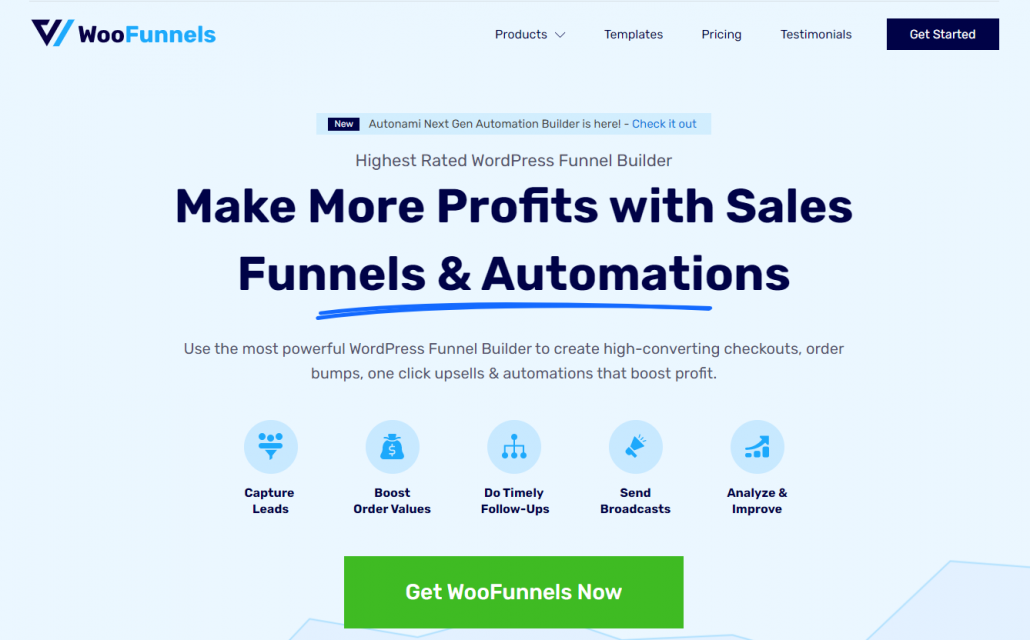 WooFunnels is a funnel builder plugin for WordPress that works on top of WooCommerce.
It has deep integrations with some of the best CRM and messaging platforms like Keap, MailerLite, HubSpot, Twillo, etc. You need to connect Autonami to Twillo if you want to send SMSs to contacts.
WooFunnels basically extends and improves the functionality of WooCommerce and allows you to set up fully functional, conversion, and mobile-optimized sales funnels right inside of WordPress.
With WooFunnels, you can integrate your WooCommerce store with many features, including taking payments, bumping orders, opting in, one-click up-sells and down-sells, optimizing checkout carts, and getting customers without requiring technical skills and time.
Based on WooCommerce, it is a complete sales and marketing plugin suite.
Your funnels and default checkout processes can be customized as you need, giving you ultimate control.
This plugin is a free WordPress funnel builder built with the features every funnel hacker needs. It does everything from order bumps, checkout pages, one-click upsells, and down-sells everything in seconds. It has built-in funnel templates fully optimized for sales
18. Nextiva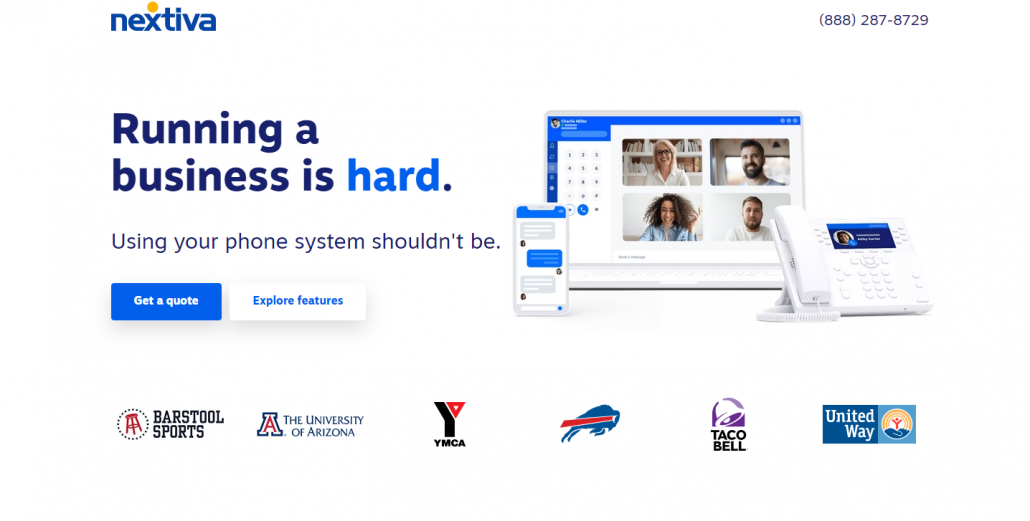 It's a virtual business phone app, so you can use it to receive calls on your mobile phone, iPad, desktop, and laptop computers. It comes with advanced features like call routing, auto-attendant, and others, so your store can easily compete with the big enterprises without the high costs.
Nextiva is the best business phone service that works seamlessly with WooCommerce. Also, having a Phone number of an online store can help to boost trust and credibility.
This plugin will offer you vast features, for example, call recording, VoIP Faxing, HD voice calls, etc. It also offers video conference calls and Voicemail to text. The Nextiva is a famous phone call service plugin, it is famous for its quality of service, and It is super easy to use.
The features of Nextiva are the following:
Unified call center
Nextiva Anywhere
Inbound routing
Call Me Now
Reporting
Mobile app
Call recording
The Nextiva Contact Center
The pricing of Nextiva starts from $149/yr.
Bonus Tools
Aside from those WooCommerce plugins and tools mentioned above, there are more tools that could be of your help depending on your use case.
Wrapping up
WooCommerce plugins will help you can tackle everything from running your email list with Mailchimp to creating new products with Fancy Product Designer. Plus, tools such as Beeketing and Booster can take your marketing efforts to new heights.
However, when you combine it with some of the other amazing plugins people have built to extend its functionality, you can create an effective online store.
That's all we hope this article helped you find the best WooCommerce plugins for your site…
https://inguide.in/wp-content/uploads/2021/02/inguide_logo_red_340_156-300x138.png
0
0
Rakhi
https://inguide.in/wp-content/uploads/2021/02/inguide_logo_red_340_156-300x138.png
Rakhi
2022-08-11 08:03:51
2023-07-12 10:39:35
17 WooCommerce Must-have Plugin for WordPress