WordPress Plugins for Registration Form 2023
These WordPress plugins offer powerful tools for registering and logging in users. Not only that, but you can find all sorts of bonus features for tasks like dripping content, locking out users, and much more.
While WordPress does include its own native registration form, it's super basic and not a great option for a site that allows public user registration. Using a WordPress registration form plugin will give you a lot more flexibility for creating user-friendly, custom forms.
Using a WordPress user registration plugin gives your visitors a way to create an account on your website.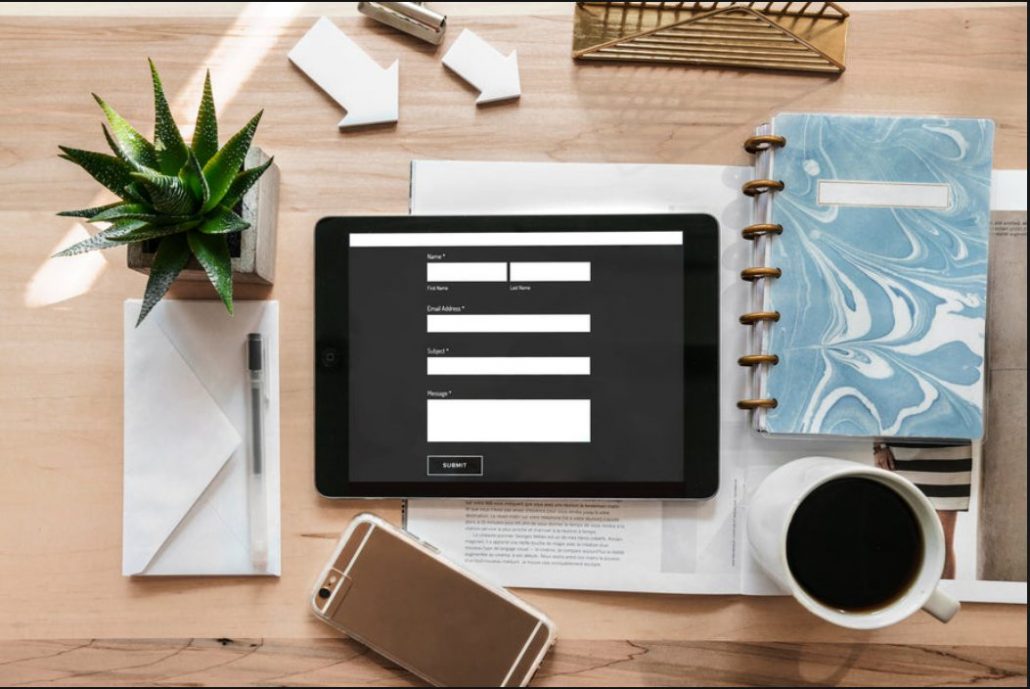 By using a user registration plugin, you can create custom registration and login forms, easily customize user roles, and much more.
This gives you more flexibility and control over the entire user registration process. Plus, it's more secure and can help you stop spam accounts.
Why use a WP Registration Form Plugin For WordPress?
There are all kinds of reasons that visitors would need to register on your site:
Have users register to access premium content
Create a subscriber-only online store
Let users register and submit guest posts without giving admin access
Create a subscriber-only online community
Give discounts and coupons to registered users
Make users register to leave comments and perform other actions on your site
Firstly, you can customize your registration form as you want, you can also customize form fields under your requirement. All WordPress user's registration form plugins are not made for the same.
Below are some which you might want to look out for if you feel they are suited to your particular needs:
Built-in readymade templates that allow you to quickly and easily create forms
A broad range of customization options
Social login capability, whereby users can log in through their social media accounts
Payment collection tools, which are essential if you have a paid membership site
The ability to create an unlimited number of forms
The means to control who sees what content, including blocking users if necessary. This is useful if you have a paid membership site with different tiers of membership
If you are not keen on coding, a drag-and-drop editor is always a good idea
Price – if you have no budget to play with, check for the plugins which have free versions which you can upgrade as your site grows
So, here we go with our list of WordPress new user registration and login plugins for 2022.
10 Best WordPress Registration Plugins
1. User Registration

User Registration plugin lets you create a simple yet successful frontend registration component, the drag and drop builder enhances your design process and removes the need for a complicated coding system. As you work, the editor shows you exactly how your form will appear on the front end.
Integrations include PayPal, Stripe, WooCommerce, Mailchimp, Zapier, and LearnDash.
User Registration is another WordPress registration plugin designed with usability in mind. Controls are simple, designing is straightforward and you can implement reCAPTCHA, email notifications, shortcodes, and all that good stuff too.
Features of User Registration:
Drag and drop form builder
Supports shortcodes so you can place a form anywhere
Email notifications for users and admins
Translation-ready to help with accessibility
Extra add-ons to take things further
It is very lightweight, meaning it is unlikely to slow your site down. We like the User Registration plugin for those who want simplicity when creating registration forms. This is an affordable plugin, and you have the opportunity to test it out before paying for the premium package.
In addition, User Registration has a wide range of add-ons that help with making your forms more advanced.
User Registration gets a lot of things right. Forms are simple to create and implement, email notifications keep everyone in the loop and the interface is very simple to learn.
However, some potentially important elements are locked behind the most expensive plans. User Registration has a free version and premium plans cost from $69 per year up to $299.
2. WP Forms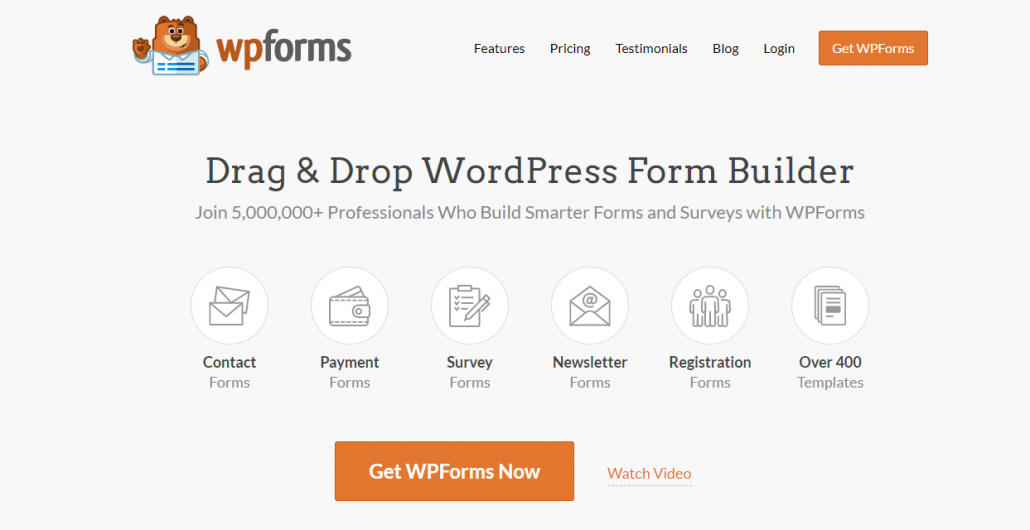 WP Forms is one of the best contact form WordPress plugins, and this lets your users simply create an account on your WordPress site without the hassle. It is a plugin that was designed in response to the slow, buggy, and complex form plugins that website owners had to pick from for their websites.
With its intuitive drag & drop building ability, website owners of all levels can create beautiful-looking forms and place them on their website seamlessly. And to top it off, there are no coding skills required for you to get the perfectly designed form for your blog, business, or online shop.
WP Form Features:
Break long online forms into multiple pages to improve user engagement.
Easily collect file uploads through your online forms such as images, videos, Word Docs, and PDFs
Smart conditional logic
Collect secure payments and donations using PayPal or Stripe Addons.
Instant notification
Form Confirmation
Contact Page
Create custom user registration forms.
Connect with over 500 web apps with the Zapier Addon.
WPForms also comes with a 100% no-risk money-back guarantee in case you don't like the plugin for any reason within the first 14 days of having it. Starting @ $39/year to $399/year.
3. Gravity Forms

Gravity Forms is a popular premium WordPress form plugin that can help you create literally any type of form, including custom registration forms. Your forms can include as many custom fields as needed and you'll be able to map all of the information to WordPress profile fields.
Plus, Gravity Forms integrates with your favorite 3rd party services like HubSpot, Mailchimp, Zapier, PayPal, Stripe, and many more. Gravity Forms is the most trusted WordPress form builder with world-class customer support when you need it.
It doesn't offer a free version, and its features are mediocre at best. If you've never used a form builder before, you could find it overcomplicated – and there are bigger, better, and cheaper alternatives in the WordPress plugin repository.
Without a doubt, Gravity Forms is the most feature-rich WordPress contact form plugin on the market. From responsive forms to spam filters and advanced calculations to payment gateways, Gravity Forms comes with everything you'll need to build an online form with ease.
Let's take a look at some amazing features offered by Gravity Forms.
30+ form fields
Responsive form
Conditional logic
Email notifications
Spam filter
File uploads
Save and continue
Calculations
Front end forms
Limit and schedule forms
Integrations.
The cost of Gravity Forms starts at $59. They don't offer a free version. However, you can go to their demo site to test drive the plugin before you purchase it.
4. Ultimate member

The Ultimate Member WordPress plugin boasts high download rates and impressive ratings, making it a go-to solution when trying to offer front-end user profiles, registration forms, and login options.
Here is the list of features:
Front-end user registration, login, and edit profile option using shortcodes.
Ability to add custom fields in the registration form.
The conditional logic feature for form fields lets you customize dynamic registration forms which display input fields based on the user's previous input.
A drag-and-drop form builder lets you design forms with ease.
Google reCAPTCHA is available as a free extension.
Integrations include: Mailchimp, WooCommerce, JobBoard WP enables job postings, MyCred badges for gamification, Unsplash for pictures, and ForumWP.
To create your custom registration form, you'll get a drag-and-drop builder that lets you include custom fields if needed. You can choose whether or not those custom fields should also show up in a user's profile or just stay internal for your use.
Free core plugin. Purchase individual extensions or a bundle of all extensions for $249.
5. RegistrationMagic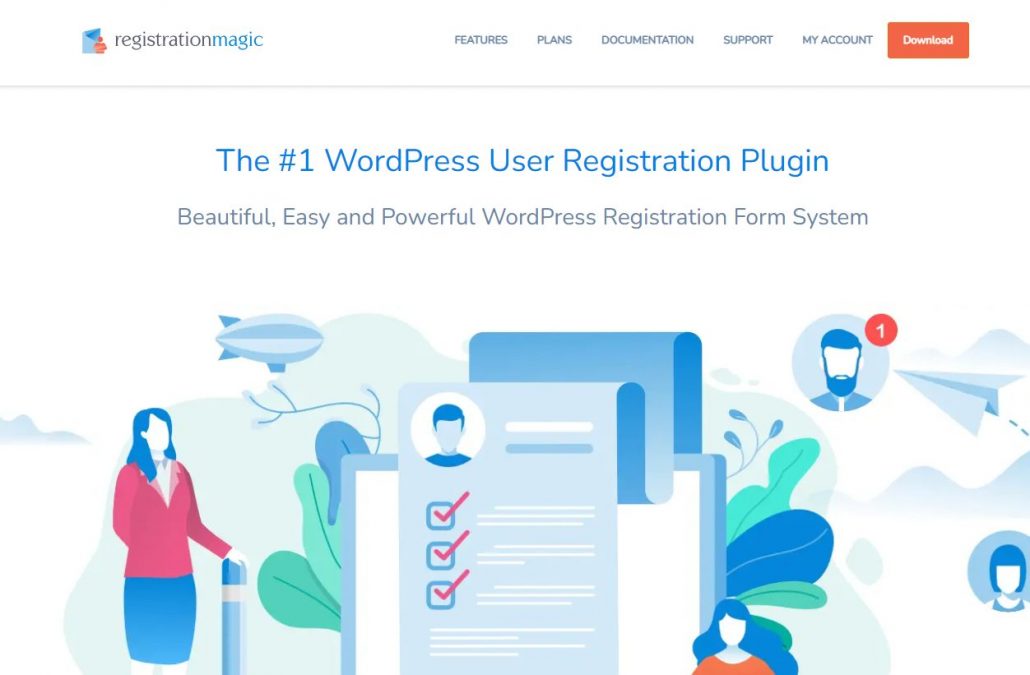 RegistrationMagic is a popular freemium option that's 100% focused on helping you create custom WordPress registration forms. A Front-End user registration area allows your users to log in, reset passwords, check payment transaction history, download their form submissions, etc.
At a basic level, it helps you create your own custom registration forms that you can add anywhere on your WordPress site.
You also get other useful features/settings such as:
Option to auto-generate a password or send the username/password to a user's email
Custom notification emails
Facebook login
Form analytics to see your registration conversion rate, including individual field analysis
Option to hold new registrations for manual admin approval
The free plugin is filled with features that most businesses should be fine with. This includes extensions like the Export/Import, Magic Popup, and Visual Form Editor extensions.
You can even collect payments from new users. Every registration is monitored on the dashboard. Furthermore, you will be able to work with visual form builders rather than messing with code.
RegistrationMagic gives autoresponders for notifying users, and its Mailchimp registration can help you create your email list.
After the free version, the premium plan starts @ $89, while the Premium+ package allows for unlimited sites at the price of $189.
6. WP user manager
WP user manager is a free customizable WordPress user Registration plugin, it lets you create a frontend user registration form. You'll find additional features that let you add user profile pages, send new user registration emails, display directories of your members, and set up content restrictions.
Features of WP User Manager:
More security options than other WordPress registration plugins
Support for custom fields and advanced custom fields
Content restriction tools tied to member levels
Email notifications and MailChimp integration
Social media login support
There is a free version of WP User Manager and premium plans costing from $99 up to $249 per year. It has also the option to allow or restrict access to content through user levels, ideal for LMS or other types of subscription websites.
Everything from password recovery to account customization comes packaged into this flexible and powerful plugin. Free features and extensions are available, with a collection of other add-ons that require payment. Some of our favorite features include custom emails, MailChimp, and social login.
All of these we just mentioned are paid addons, ranging from $39 to $149 depending on how many sites you need to use the plugin on.
7. Profile Builder

Profile Builder is another popular free plugin that blends custom WordPress registration forms with custom user profiles and is also known as User Registration & User Profile.
It also offers some content restriction features, which lets you create a lightweight membership site. Or, it also pairs well with the Paid Member Subscriptions membership plugin from the same developer.
It seeks to redress that by offering an all-in-one profile-building solution for WordPress. With it, you can create frontend user registration, login, user profile, and password recovery forms.
The free version is feature-rich:
Drag & drop reordering of user profile fields
Email confirmation on successful registration
Choice of login options
Customizable minimum password length and strength
Assignable user roles at registration
ReCaptcha support
Configurable content restrictions
Ability to create a private WordPress site that is only visible to registered logged-in users
Now all you need to do is add the following Shortcode to customize your website:
[wppb-edit-profile] – to grant users front-end access to their user profile (requires a user to be logged in).
[wppb-login] – to add a front-end login form.
[wppb-logout] – to add logout functionality.
[wppb-register] – easily register users via a front-end register form.
[wppb-recover-password] – to add a password recovery form.
[wppb-restrict] Content to restrict [/wppb-restrict] – to restrict content of any type
They have a free version and two premium plans priced at $69 and $149 per year.
8. UsersWP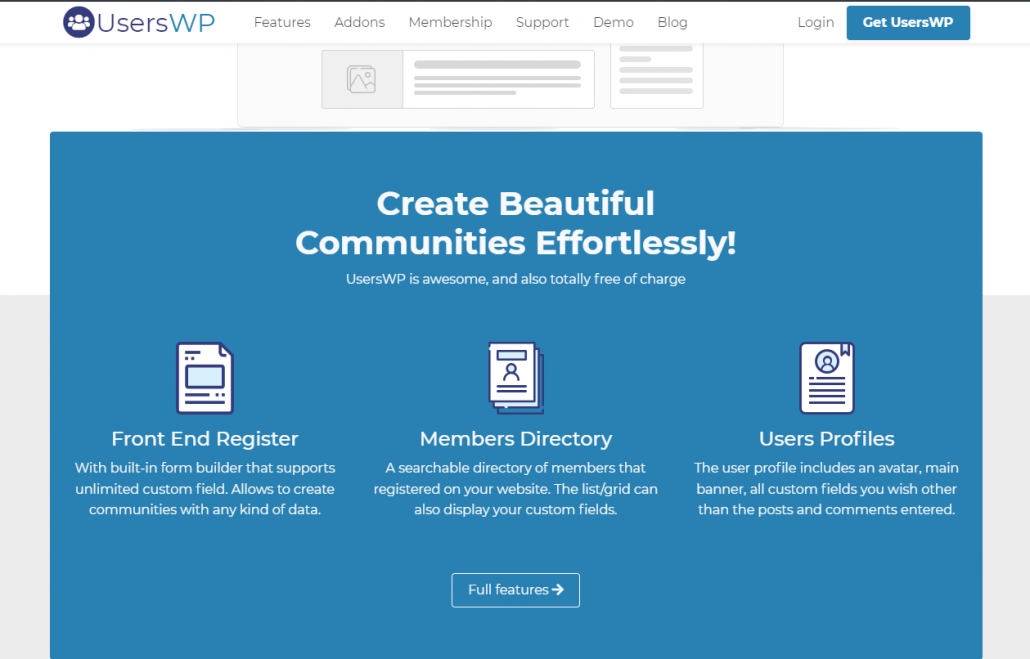 The UsersWP plugin presents tools for creating a user directory, user profile, registration form, and login form. All of these are unlimited, so you can generate multiple login forms on the same website.
The point of the plugin is to be as lightweight as possible, allowing users to have a better experience while providing some more efficient tools for making the forms in the first place.
You can customize the design of both the Users Directory and the User Profile templates using your favorite page builder.
Features of UsersWP:
Drag and Drop forms builder with all kinds of custom fields for your user profiles.
Multiple registration forms, allow you to assign a different role to each form.
Login form
Edit Account form
Users Directory
Reset Password form
Author Box
Custom menu items like login/logout links and links to relevant pages.
The price ranges start from $69/year to $696/year.
9. User Meta

An easy-to-use user profile and management plugin for WordPress that allows user login, reset password, profile update, and user registration with extra fields, all on the front-end and many more.
This plugin comes heavy on custom field components similar to the Cimy User Extra Fields plugin. Apart from the ones mentioned earlier, User Meta has file upload, hidden fields, avatar support, etc.
Create your user registration form with drag-and-drop fields.
Register users on the front-end: Registration Shortcode, widget, et, and template tag give you the power to enable registration via the front-end.
Add extra fields on registration: Build your form with extra drag-and-drop fields. Data from extra fields will be stored at the WP user meta table, so any other plugin can use the data very easily.
Aside from the free version, the price of User Meta starts @ $39/year to $299/year, and 7-day money-back guarantee.
Besides the features there is more add-on that comes in handy in the pro version of User Meta are:
BuddyPress X Profile export: Export BuddyPress X Profile data with User Meta Pro's users export tool.
WooCommerce Integration: Integrate UMP's shared fields with WooCommerce and export data.
WPML integration: Integrate WPML to translate the plugin's text.
Switch filter or action hooks: Allows integration or avoids plugin conflict by toggling filter or action hooks.
Override default WP emails: Override default WordPress emails with User Meta Pro-generated emails.
Personalize default user meta forms: Personalize default User Meta login, lost password, and reset password forms.
User listing: Hide/Display contents based on user status (restriction rules in page/post editor)
Restrict Content: Tailor all the users' permission to see your content. You can moderate and censor your posts for different roles.
Author box: Display the author box with author data custom fields in posts/pages with complete control.
10. ProfilePress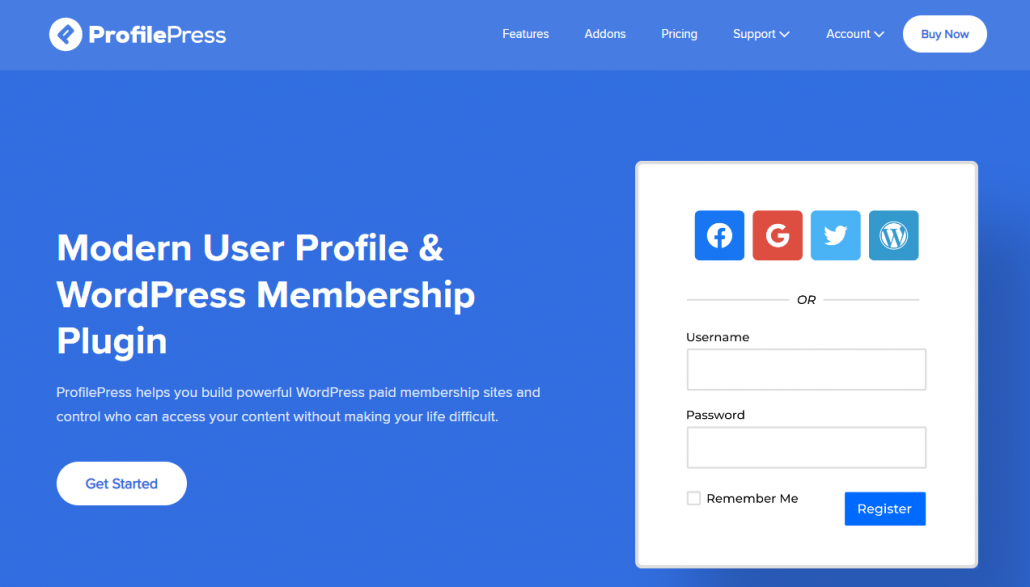 ProfilePress lets you create beautiful user profiles, member directories, frontend login, and user registration forms, and password reset and edit profile forms.
It is a simple yet powerful eCommerce and paid membership plugin for accepting one-time and recurring payments and selling subscriptions via Stripe as well as restricting content and controlling user access.
They give you fine-grained control over what content your users can see based on your protection rules and shortcodes. You can restrict content including pages, child pages, posts, custom post types, categories, tags, and custom taxonomies based on their membership plans, user roles, usernames, and logged-in status.
Features of Profile Press are:
Unlimited user registration, user login, and profile editing forms
5 different customizable form templates
Unlimited user profile pages with customizable templates
Member directory templates
Content access and restriction capabilities
Custom avatar uploads for users
Automatic logins
Redirection.
It doesn't end here, as the series of add-ons makes it more flexible they include:
Custom Fields
Email Confirmation
Social Logins allow users to safely and easily log in to their profile via Facebook, Twitter, Google, LinkedIn, and more.
reCAPTCHA
Akismet anti-spam plugin
Join BuddyPress Groups
Mailchimp integration
Campaign Monitor integration
User Moderation
Passwordless Login
BuddyPress Profile Sync
Site Creation
WooCommerce support
Polylang integration.
The pricing of ProfilePress starts @ $99/year to $299/year.
Bonus: Some Multipurpose "Registration Form" plugins are:
Wrapping Up
So, there you have it. What do we think are the 10 best WordPress registration plugins of 2022? The unfortunate thing about user registration plugins is that there are so many of them. However, we've cut it down to the best of the best, hopefully making your choice much easier!
Even if you're not a techie, you can use a WordPress registration form plugin to add many needed functions. Whether you start with a free plugin or immediately upgrade to the premium version, your website will appear professional without you writing any code.
That's all we hope this article helped you find the best WordPress Registration Form for your site.
https://inguide.in/wp-content/uploads/2021/02/inguide_logo_red_340_156-300x138.png
0
0
Rakhi
https://inguide.in/wp-content/uploads/2021/02/inguide_logo_red_340_156-300x138.png
Rakhi
2022-08-11 07:44:06
2023-07-12 10:33:46
WordPress Plugins for Registration Form 2023