13 Best Membership Plugins For WP In 2023
A WordPress membership plugins helps create login access to content. Actually, there are thousands of ways you can make money online, including membership plugins. Just like when you download Netflix, you've to buy a membership to watch some of their premium movies and the latest trending thrillers.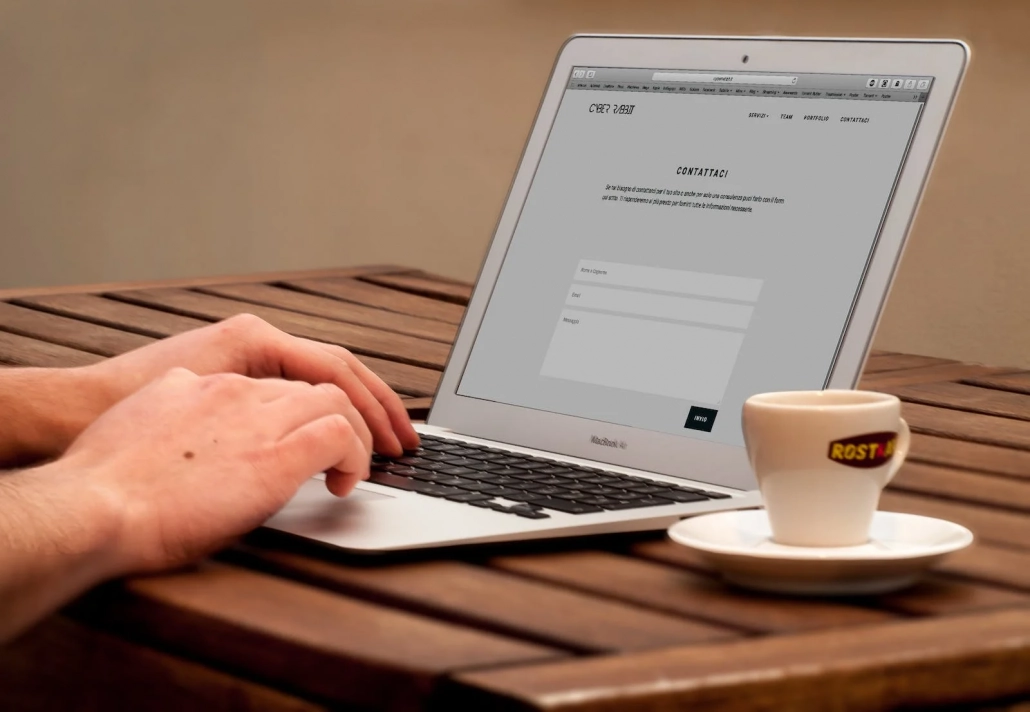 Similarly, you can put a membership plugin for your website for some content to which you can even charge or give a discount for further any purpose.
And membership plugin also helps you to create an email list, as whenever a person logs in to your membership you get their email, and in the future, you can send them your latest content, coupons, or any updates regarding your website.
This kind of plugins makes it easy to:
Create email lists to send customers coupons or updates
Share free content to create a following, or
Most common types of membership sites.
1. Online courses/eCourses: with online course membership, you'll be able to keep all your course material safe behind your private membership paywall.
2. Service-based memberships: the site owner charges a fee for users to access private groups, forums, and messaging systems. Users will have full access to the online community for as long as they remain paying members.
3. An all-in-one site: An All Everything membership will give your members access to everything behind your paywall immediately
4. Online communities that have forums, live chats, articles to read, and other resources that aren't available to unregistered users
5. Product-based memberships: a lot of digital products that get delivered through membership sites, either as protected content (behind a paywall) or protected downloads.
6. Fixed-term memberships: Fixed membership sites have a fixed membership period. This will typically be anywhere from one day to an entire year. At the end of the set period, a user's membership and commitment are concluded.
7. Drip feed models: It involves monthly payments for direct access to private member areas, where new and exclusive content gets uploaded on a predetermined basis (daily, weekly, or monthly).
What to look for in a membership plugins?
There is plenty of fish in the pond but not all have specific features that you need for creating your membership sites. Some provide online course membership for selling subscriptions on a single level while others offer more diverse membership levels and subscription management features.
So, the most common features for the best membership plugins are:
Membership levels
Content dripping
Payment options
Email Service Options
Self-Services Accounts
Integration
Trials, Discounts & Coupons
Email Notification
Member stats & Reports
Ease of Use
Why use a WP membership plugin?
If you need to control access to the content on your WordPress website. While the main feature of a membership plugins is its ability to put some or all of your website content in a restricted area only members can access, membership plugins can do a whole lot more.
Control Access to your content
Collect membership payments
Create multiple membership products or levels
Automate Discount Coupons
13 Best Membership Plugins for WordPress
Now that we have covered what you need to start a membership site in WordPress, let's take a look at our top WordPress membership plugins. Below we'll evaluate the best plugins for creating a membership site on WordPress for any budget.
1. MemberPress:

MemberPress plugins is the best option for a non-techie solution for a membership site, in simple terms powerful and Easy to Use.
You can also create multiple courses, with different subscription options, and manage them all from one central dashboard. It has a content dripping feature that allows you to show restricted content to members after a certain time.
It gives you the ability to confidently create, manage and track membership subscriptions and sell digital products. With MemberPress, you can create dynamic, beautiful pricing pages for your membership products effortlessly. Sort the order of your products, change the copy, the look, the feel, and more. With access to several pricing page themes out of the box, your pricing page looks good.
Features:
You can restrict access to posts, pages, custom post types, navigation menus, tags, and categories
Allows you to drip content
Create unlimited membership levels with flexible pricing (including free memberships, free trials, subscriptions, and one-time payments)
Supports two to three payment gateways, depending on your plan
Built-in reporting on members and payments
Range of extensions available to extend the power of the plugin
It is a premium plugin so the Basic Plan, is $179/year; Plus, Plan is $299/year; Pro Plan is $399 per year.
2. Restrict Content Pro
Restrict Content Pro is one of the most popular membership plugins, as it has a more convenient feature and flexibility to use.
You can create an unlimited number of membership levels each with different rates, terms, and benefits. Another great feature is the ability to restrict specific portions of your site. So, you can still maintain a public blog to generate fresh traffic while also creating members-only posts and pages.
Create any number of subscription levels and assign them a price, optional signup fee, frequency, and a user role that members will receive when they register for your membership site. Members can easily upgrade and downgrade, and new subscriptions will be prorated automatically.
Features:
Create unlimited subscription packages with Membership Levels. You can easily create free, trial, and premium subscriptions.
Create an unlimited number of discounts and coupon codes based on a percentage, or a flat rate
User Restrict Content Pro to easily sell access to regularly updated content like a blog or podcast.
Restrict content by membership level, access level, WordPress user role, and more.
Decide who can access specific pages, posts, archives, and even WordPress blocks based on a member's plan, status, and more.
Restrict Content Pro includes a complete customer dashboard that allows members to manage their account
Restrict Content pro is a premium plugin, so the premium plan starts at $99/year for one site, $149/year for 5 sites, and $249/year for unlimited sites.
3. Paid Membership Pro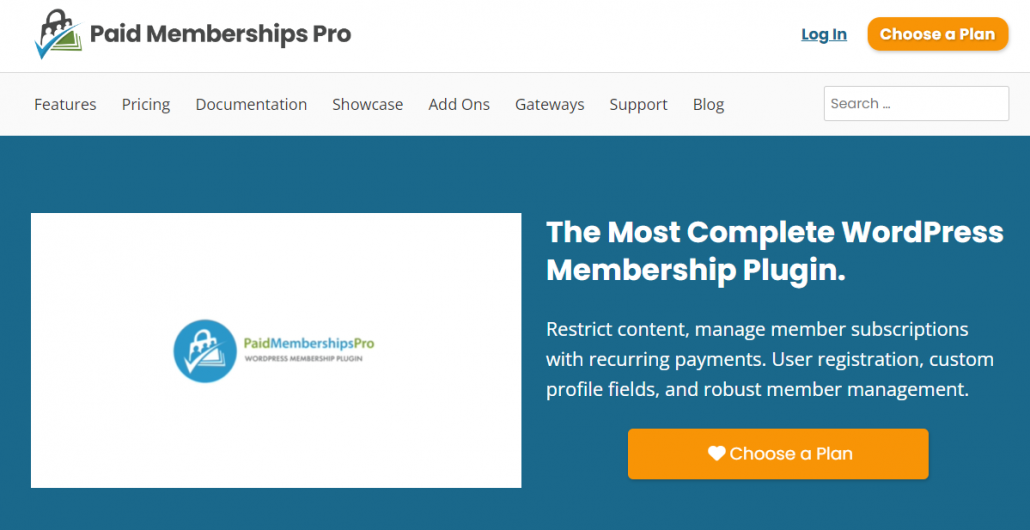 Paid Membership pro plugins provides free membership plugin for WordPress. The plugin features multiple membership levels, flexible pricing options, multi-level content access, member notifications, and the option to hide ads from premium members, and it's entirely SEO-ready.
Users can select a membership level, complete checkout, and immediately become members of your site. You decide what content your member can access. Members can log in, view payments, update billing info, or cancel their accounts directly on your site.
Paid Memberships Pro also allows for some interesting advertising options. For example, you can choose to display ads to some membership levels while hiding them for others. So, you could, for example, only display ads to free membership tiers, while hiding them from premium memberships.
Features:
Restrict access to members-only content.
Create unlimited membership levels with flexible pricing including free memberships, trials, recurring payments and subscriptions, one-time payments, and more.
Integrate with Stripe, PayPal, and other popular gateways.
Manage your full membership data, import and export members or orders, and view reports on sales and revenue, cancellations, expirations, and signups.
Create an Interactive Members-only Community: lockdown BuddyPress and bbPress.
Drip-Feed / Series Type Content
It is a freemium plugin, although many features you can use for free if you want more premium features then you can opt for a premium plan that starts at $247/year for 1 site, $399 for 2 sites, and $697/year for 5 sites.
4. Paid Member Subscriptions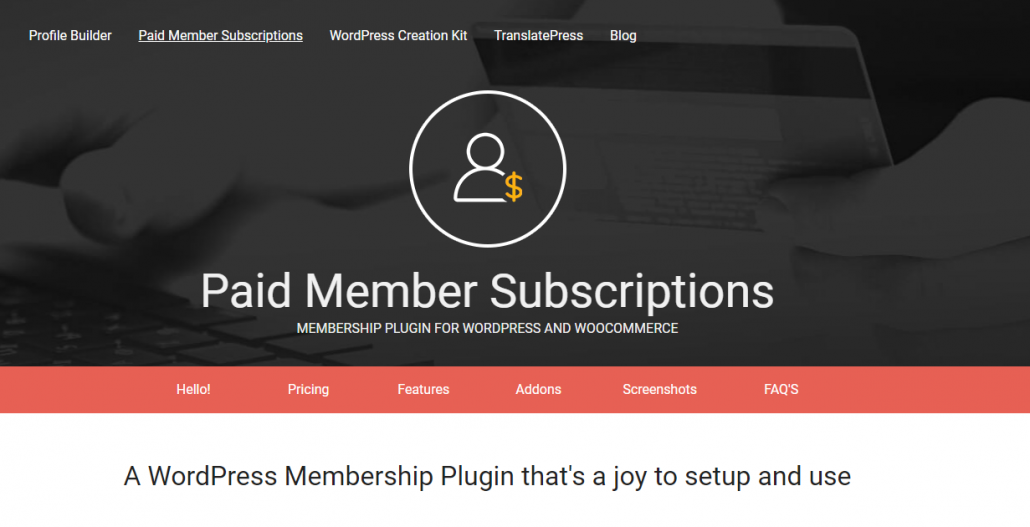 Paid Member Subscription plugins are easy to set up and use WordPress Membership Plugin. You can create your membership website and start getting paid almost instantly. Using this plugin, you can accept member payments, manage members, create subscription plans, and restrict access to premium content.
The plugin also supports tiered (and free trial) subscription plans, and member emails and includes built-in reporting. Plus, it works great with PayPal and WooCommerce.
The Paid Member Subscriptions plugin accepts PayPal payments from subscribers. It gives detailed payment logs, such as the status and subscription plan. You can also configure subscriptions to have a free trial period when users sign up.
Features:
You can restrict products for both viewing and purchasing.
Create hierarchical subscription plans allowing your members to upgrade from an existing subscription
Keep track of all member payments, payment statuses, or purchased subscription plans.
You can choose what members can access on the WooCommerce Shop page.
Paid Member Subscriptions features a powerful WooCommerce integration allowing the admin to restrict product viewing, and purchasing, offer special product prices to members, and sell subscription plans as WooCommerce products.
You can add membership discounts and coupon codes per subscription plan or per product individually.
It is a freemium plugin so the basic is a free version. The paid version starts at $69 per year or $149 per year for all features.
5. MemberMouse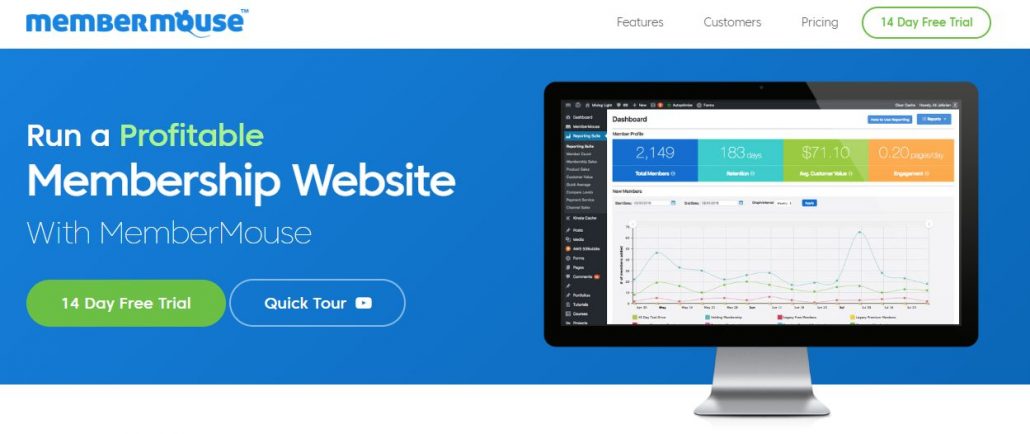 MemberMouse Plugins is a feature-rich plugin to create membership sites. The plugin is easy to set up with your WordPress website and comes with many essential features for your membership website.
Six popular email marketing services are supported by MemberMouse: MailChimp, GetResponse, AWeber, Drip, ActiveCampaign, and iContact.
MemberMouse basically gives you everything that you need to easily manage a successful online business. It doesn't really matter whether you are selling digital products, subscription content, or software as a service.
Features:
It is designed to only take minutes to complete and automatically integrate with your existing WordPress site.
MemberMouse is loaded with options for selling digital products.
Whether you are selling a digital or physical product, MemberMouse offers an easy-to-use coupon option.
If you rely heavily on data to make decisions, you will appreciate the multiple reports and data points provided to you on the dashboard.
MemberMouse features multiple payment integrations, including Stripe, PayPal, Authorize.net, Braintree, and ClickBank.
Here you can easily password-protect pages in order to deliver premium content, PDFs, videos, software, and much more.
Let your customer update their profile, billing details, email, and password, cancel a subscription, and more.
The price of a premium plugin starts from $29/month to $199/month with all core and advanced features plus.
6. S2Member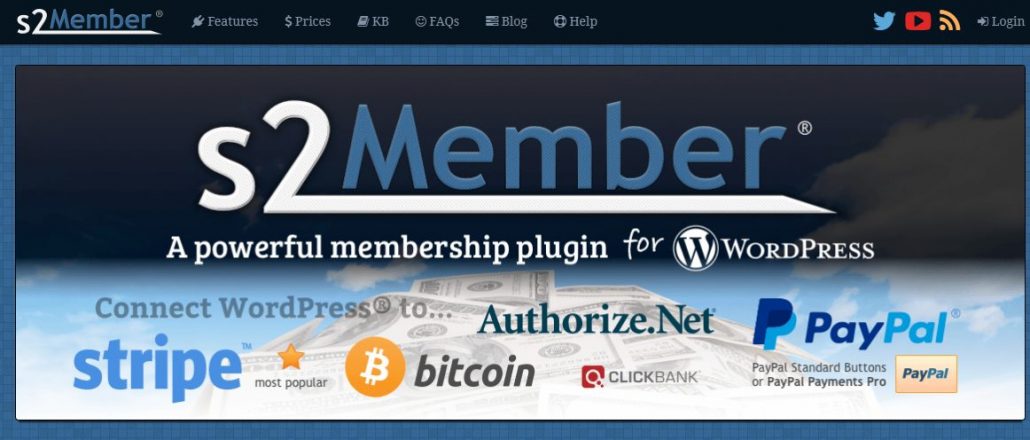 The free s2Member plugins lets you protect WordPress content and offer users a secure checkout solution to get access. The s2Member base plugin is free. Anyone can download it and give it a try. It is limited in terms of features and support but gives you a good starting point.
Restrict access to entire posts, pages, categories, tags, and more. Or, lock portions of content to encourage people to join your membership site.
In addition, s2member offers site owners features like popular payment gateway integrations and brute force attack monitoring. It's also got bbPress and BuddyPress support, content dripping, and coupon/gift card redemption functionality.
Features:
Supports content dripping
Offers unlimited membership tiers
Allows the creation of paid packages alongside memberships
Can use custom settings for extra customization
Works with multiple payment gateways
Works with BuddyPress, bbPress, and MailChimp
It is also a Freemium plugin and the free version you can download from the WordPress directory, and the premium plugin starts from an $89 one-time payment.
7. WooCommerce Membership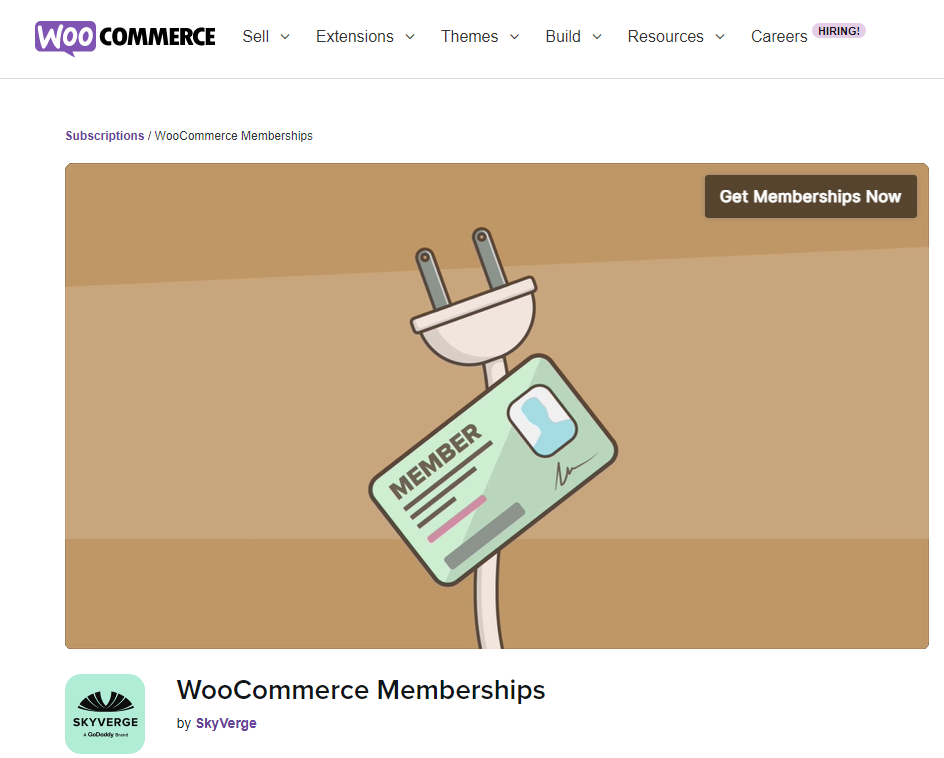 WooCommerce Memberships is not just another plugin for restricting your site's content: it's an easy-to-use, site-wide membership solution that brings your content, shop, and memberships together.
Woo Memberships plugin can create membership plans which can be linked to WooCommerce products, content restriction, drip feeding, and the ability to restrict other WooCommerce products so that they can only be purchased by members. You can also create discounts on your products for members only.
Content protection and drip feeding are easy to do and you can do both either on the membership plan page itself or when creating your actual content.
Features:
Restrict Product viewing or purchasing
Set product/ category member discounts (discounts on your products for members only)
Drip content: schedule when members gain access
Ability to restrict other WooCommerce products so that they can only be purchased by members
Customers can have multiple memberships
ability to create coupons and show related products when someone adds one product to their cart.
It is a freemium plugin so you can download the free version from the WordPress directory and the premium starts at $199/year.
8. WP-Members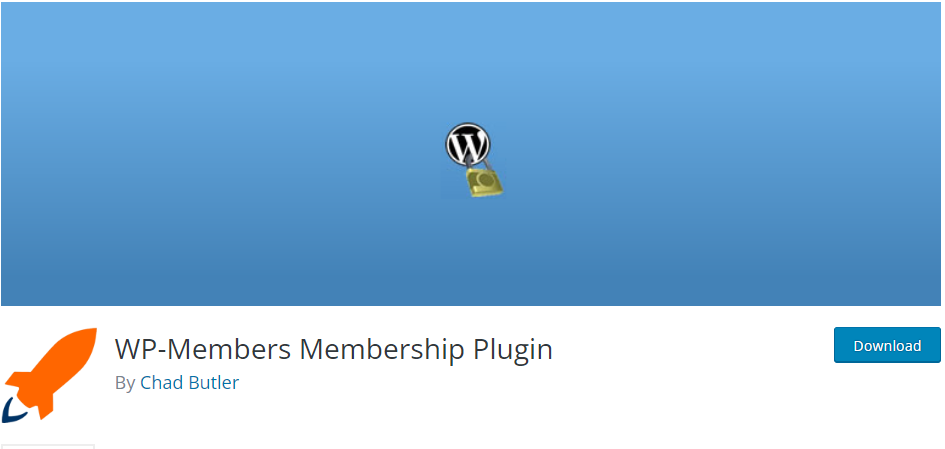 Instead of restricting certain content, WP-Members restrict all of your content. Then, you mark the content you want to be available to everyone. You can reverse this setting. But that's how it functions by default.
There are over 100 action and filter hooks as well as a library of API functions for extending the power of this plugin.
It works out of the box, is easy to install and start using, creates members-only content, registration and login is inline with your content and theme, custom login widget, custom registration field options, admin approval option for new users, CAPTCHA integration, and plenty of hooks for custom extensions.
Features:
WP-Members enables you to create unlimited membership levels and subscription packages to easily create multiple membership levels for your members.
It comes with fully-fledged drip feed content features that enable you to control the access of content as per your requirements.
WP-Members comes with preconfigured default settings that are ready to use and deploy so that you can get your website running quickly without any hassle.
The protected download feature enables you to easily create a download area and instantly make it available to all of your members according to their membership level and subscription.
The plugin comes with automated membership and payment processing.
WP-Members also adds a custom meta box to all of the forums that can easily be used to create restricted access to the forums
It is a free plugin so you can directly download it from the WordPress directory.
9. Ultimate Membership Pro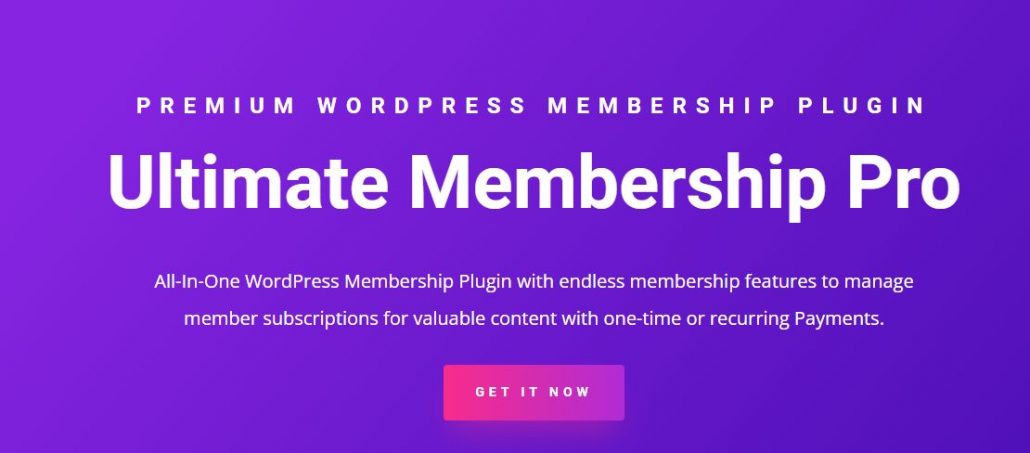 Ultimate Membership Pro is a membership and subscription management WordPress plugins that you can use to create members-only content on your WordPress site. With this plugin, you can monetize your content in no time!
Ultimate Membership Pro is powerful, properly built, and packed with everything you need. One option is to create pages just for your members, but you also have the option to just restrict a chunk of content on a page instead of the entire URL.
Membership Pro let you create an Unlimited No. of Users and Levels into a simple Registration Process keeping the Users synchronized with WordPress Users. So, the users will be able to use the WP for WooCommerce purposes also
Features:
The plugin lets you integrate with nine popular email marketing services.
You can restrict members from sharing their accounts.
Drip your content and send out email notifications.
Use custom fields to make your registration forms more suitable for your site.
Gutenberg modules are available for instantly adding blocks for things like drip content.
It is a premium plugins so the premium price starts at $59.
10. ARMember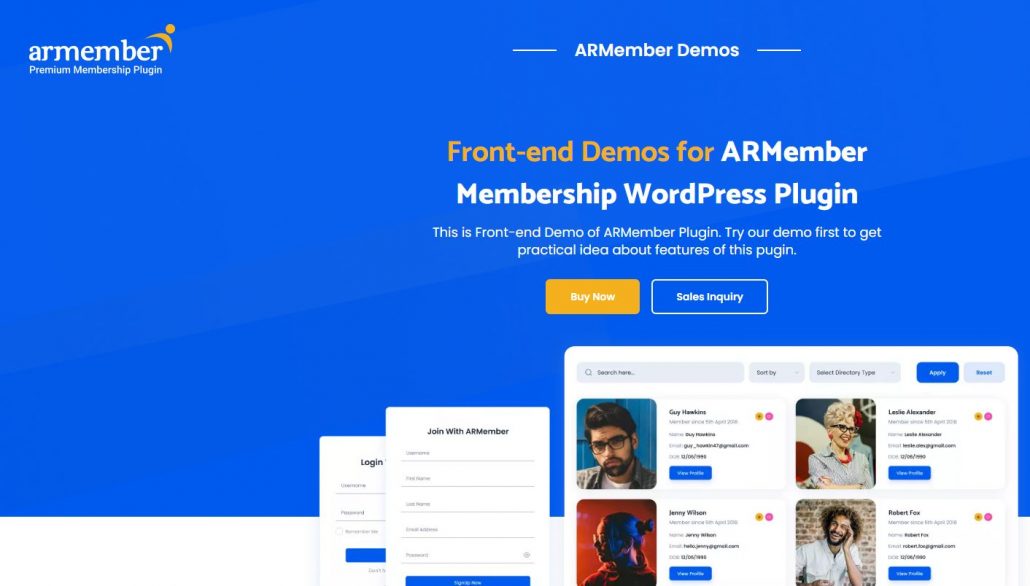 ARMember WordPress Membership Plugin is the latest and easy-to-use membership management solution that will cover all your membership website requirements with a tailor-made design just for you.
You can also earn revenue from guests using the content restriction and pay-per-post features, allowing you to monetize posts or courses outside your subscription plans. the plugin's built-in security features are no less extensive than its membership functionality.
All installations come with brute force login protection, CAPTCHA anti-spam mechanism, and site access restrictions.
Features:
Membership models of all kinds
User can hold more than one membership
Multiple payment methods, as a user can select how to pay
Single place to configure signup process
Opt-inns integration inbuilt
Sell membership using WooCommerce
It is a premium plugins so the premium plan starts at $59.
11. aMembers Pro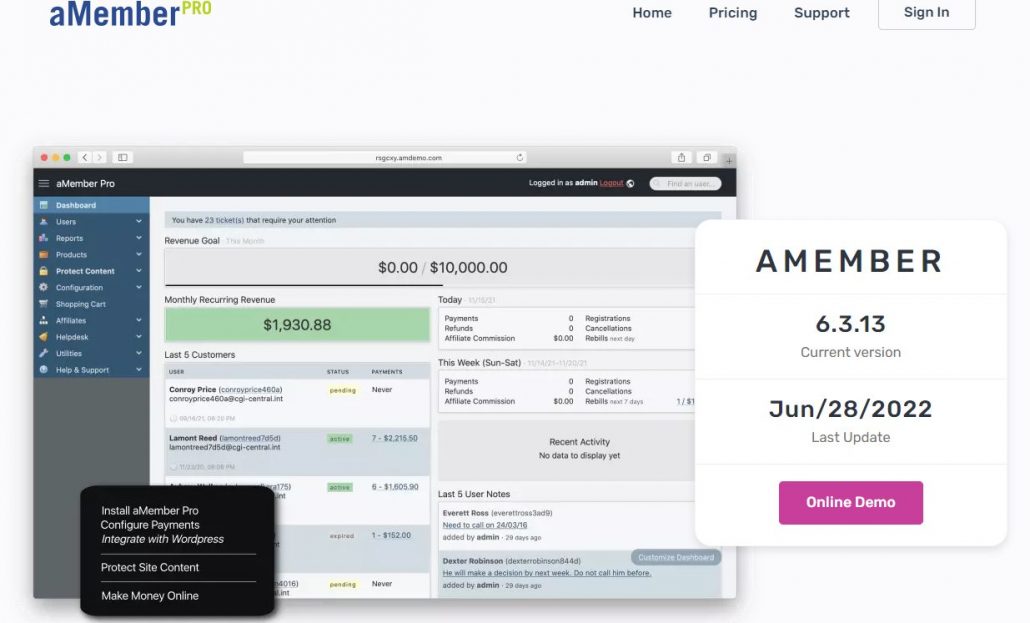 aMember Pro is another featured-packed membership plugin designed to help you create any type of membership site you want.
aMember Pro is a very flexible and user-friendly WordPress membership plugin that will help you to accept subscription payments, deliver downloads and digital content, send newsletters, run your very own affiliate program, easily integrate your online community with WordPress, and even manage your users/members.
Users create content in WordPress or another blogging engine, and aMember Pro provides the sign-up and membership pages on the site, along with an e-commerce store element to sell products, be it different tiers of membership and sponsorships or actual merchandise.
Features:
Support for any number of membership levels and products to sell, with different prices and subscription terms
aMember renders customizable pages for your customers, where they log in, review their subscription status, and many more.
aMember ships with 50 pre-configured reports. Schedule report e-mailing daily or put selected reports on the admin dashboard.
Set subscription levels and accept payments by choosing from over 200 payment systems. Some of these include PayPal, 2Checkout, and Stripe.
The aMember plugin translates into six other languages besides English. Chinese, Greek, Spanish, French, Russian, and German are all supported.
The cost of aMember Pro is a one-time payment of $149.36 and can be used on as many sites as you want.
12. ProfileGrid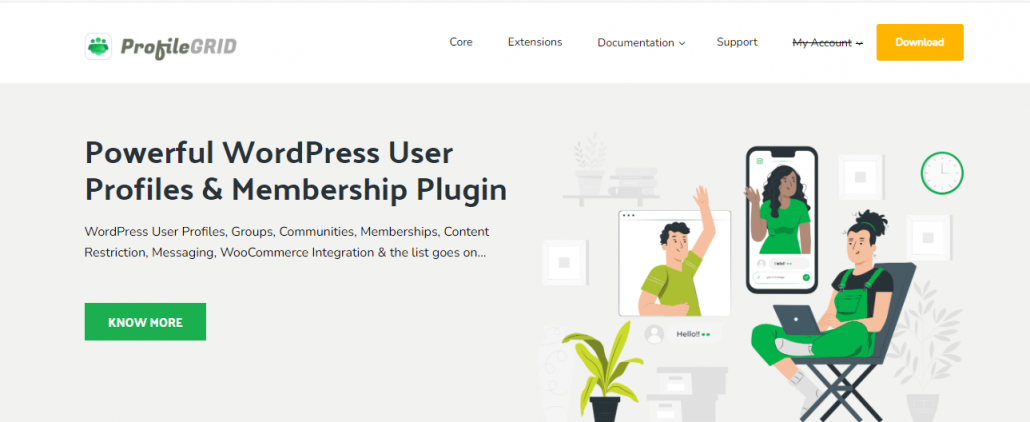 ProfileGrid Memberships is a powerful WordPress membership plugin that provides a myriad of features even in its free version. It offers over 90+ features and 13 free extensions for membership websites.
ProfileGrid is a power-packed user profile, member, and directory plugin. While ProfileGrid is fundamentally a user profile builder, it also offers User Groups. Groups are equivalent to Profile types where you can have different profile structures for a different group of users.
Another crucial integration that ProfileGrid offers as a free WordPress membership plugin is bbPress Integration. This Integration combines the capabilities of your WordPress membership website and turns it into a proficient membership platform.
Features:
You can create unique members-only content
Can create member-only events
Further, create any type of advanced forms
Allow restricted access to the members' area
You can analyze group interaction
Also, boost interaction with a forum
Start a group wall for sharing media
It is a freemium plugin so you can download the free version from the WordPress directory and the premium price starts at $79.
13. PrivateContent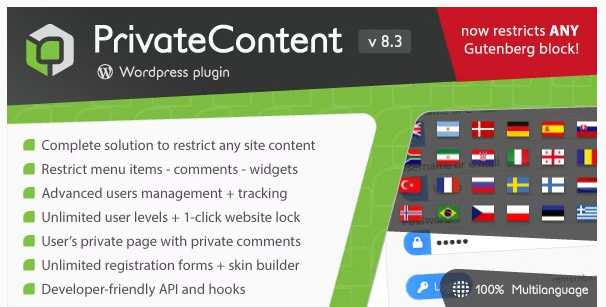 PrivateContent is a powerful, yet easy, the solution to boost WordPress, turning it into a true multilevel membership platform. Pages, menus, categories, widgets, contents, comments, and, Gutenberg blocks, everything restricted with ease.
PrivateContent offers the most advanced and intuitive restriction engine on the market. Native google analytics integration is the killer feature to make targeted marketing campaigns.
The plugin comes with three preset skins, immediately fitting any theme. You can customize them or also create your unique style using colors, fonts, margins, borders, and gradients. PrivateContent natively integrates with Elementor, WPBakery, and Divi to give you the best user experience available.
Features:
Creates a private content area in wp-admin for each user.
Site admin can add content in wp-admin.
Shortcode allows for private content to be viewed anywhere on the site
Users can view their unique private content on their profile page in the private content tab
Only users who have had private content added by the admin will see the private content tab
Private content tab can be disabled for profiles
It is also a premium plugins so the premium price starts at $25.
Conclusion
One of the more popular ways to monetize a website is by turning it into a membership site.
In short, membership websites can mean big money, as long as you find the right niche, focus hard on providing quality products/services, and choose the best WordPress membership plugins to guide you along the way.
You have seen some of the best membership site plugins for WordPress and learned which factors to consider when choosing one. So, from here we hope you can choose the most suitable plugin for your membership site.
https://inguide.in/wp-content/uploads/2021/02/inguide_logo_red_340_156-300x138.png
0
0
Rakhi
https://inguide.in/wp-content/uploads/2021/02/inguide_logo_red_340_156-300x138.png
Rakhi
2023-06-27 13:56:08
2023-07-11 06:11:46
13 Best Membership Plugins For WP In 2023